Young Sheldon: Georgie's Proposal Cliffhanger Was Spoiled In The Show's First Season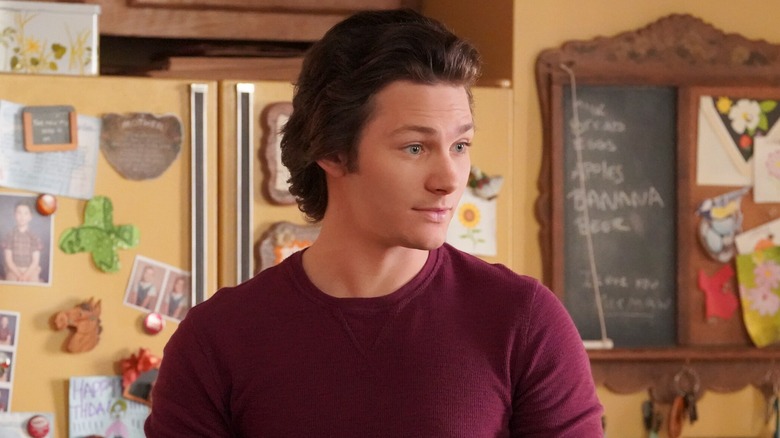 Bill Inoshita/CBS
Contains spoilers for "Young Sheldon" Season 6, Episode 17, "A German Folk Song and an Actual Adult"

The sixth season of "Young Sheldon" has steadily explored the romance and eventual parenthood between Georgie (Montana Jordan) and Mandy (Emily Osment). Although some fans have mixed feelings about the couple, their relationship has been healthy and compassionate so far. As revealed in Episode 17, the theory that Georgie would propose to Mandy finally came true.
According to TVLine, there is much more to the engagement that may go over a casual viewer's head, since the eldest Cooper offspring's impending nuptial has been predicted since Season 1. The revelation came in that season's 12th episode, where older Sheldon (Jim Parsons) narrated that his brother would marry at 19 — one year after the events of Season 6, Episode 17.
But further spoilers also take away from the shock of Georgie asking Mandy to be his fiancé. One hint occurred in "The Big Bang Theory" when adult Sheldon talked about his brother. Here is what was said in the parent series.

Georgie and Mandy's marriage likely will not last, thanks to a TBBT spoiler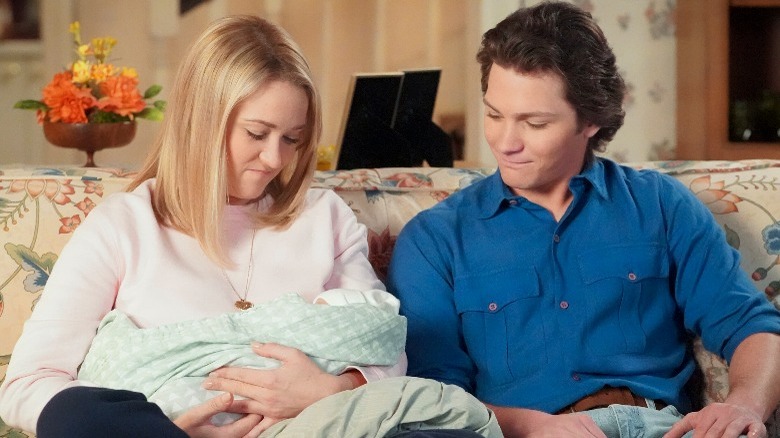 Bill Inoshita/CBS
TVLine further commented on the foreshadowing of Georgie's first marriage eventually ending when Sheldon Cooper received a text from his brother's ex-wife in "The Big Bang Theory" series finale. This will most certainly end up being Mandy now that the puzzle pieces are coming together after the elder Cooper sibling's proposal to her in Episode 17 of the prequel's sixth season.
Interestingly, the final episode of "TBBT" also revealed that Dr. Cooper received a text message from his older brother's second ex-wife, which implies Georgie was married and divorced twice. But since Season 7 of the spin-off series will be its last, and Georgie will likely turn 19 towards the end of the final installment of the sitcom, it would seem that "Young Sheldon" will end on a bittersweet note for the pair.
Although a prequel series frequently removes the element of surprise for canon storylines already established, the proceedings can still be moving and memorable, even though audiences know what is about to happen. Mandy and her soon-to-be-husband do not stand the test of time, but their probable wedding will tie up some loose ends left in limbo for years.