What Hallmark Movies Has Eric Winter Been In?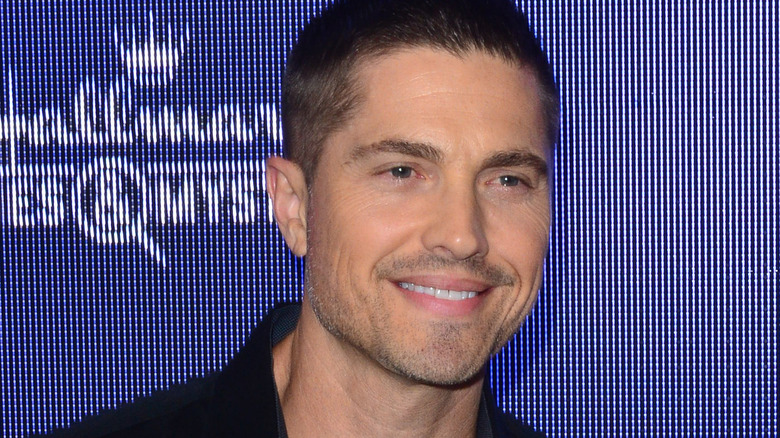 Jerod Harris/Getty Images
It's been more than 20 years since greeting card titan Hallmark broke into the film and television business. There's little question that the minds behind the Hallmark movie machine have more or less perfected the formula for their feel-good product in the years since. As any Hallmark aficionado knows, that formula often involves a driven professional type, an affably grounded love interest, and a heavy dose of small town charm. More often than not, it also involves a holiday of some sort. Whatever the scenario, the main players tend to be impossibly good looking folks wrapped up in near dreamlike romantic scenarios. And on a pair of occasions, actor Eric Winter has been one half of the amorous equation.
Prior to breaking into the Hallmark market, Winter made a name for himself playing Rex Brady in more than 400 episodes of the long-running daytime drama "Days of Our Lives." But he's also made notable appearances in projects like "Harold and Kumar Escape From Guantanamo Bay," "The Ugly Truth," and "The Witches of East End." Since 2018, Eric Winter has also been earning raves for his work as "The Rookie" fan favorite Tim Bradford. But as far as Winter's Hallmark roles go, the actor has indeed appeared in two movies for the greeting card company, 2017's holiday themed "Finding Santa," and 2019's sunny romance "A Taste of Summer." 
Winter has already fronted a pair of Hallmark classics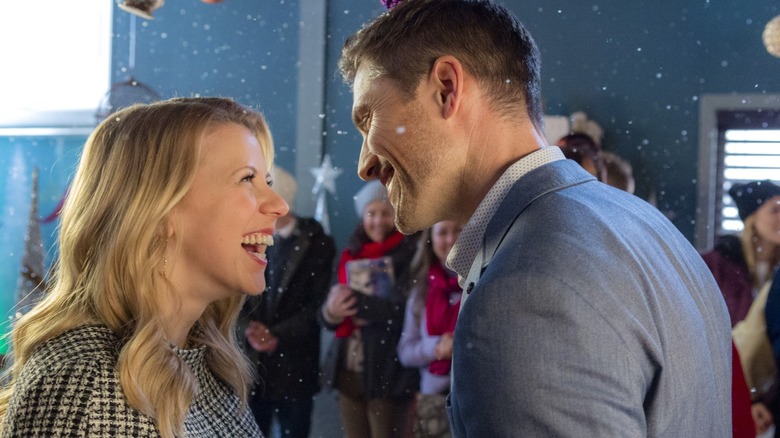 Hallmark
As it is, Eric Winter is likely primed to keep busting bad guys on "The Rookie" for many seasons to come, and the time-consuming gig may keep him from revisiting the Hallmark realm anytime soon. But even if the actor never dips back into that particular well, he's made a lasting mark on its love-obsessed cinematic landscape.
As the title of Winter's 2017 Hallmark debut "Finding Santa" alludes, his first venture is a signature, ugly-sweater-and-all holiday flick. The movie finds the actor sharing the screen with "Full House" alum Jodie Sweetin, who plays Grace Long, a woman tasked with organizing a small town's annual Christmas festival. Problems arise when the regular Santa is unable to perform his duties. Hunting for a replacement, Grace finds the man's son and one-time Santa successor Ben White (Winter). As she tries to sway his stance about stepping into his father's boots, the requisite romance blooms.
In 2019, Winter traded winter hats for a sunnier vibes in "A Taste of Summer." The actor plays baseball player turned restauranteur Caleb Delaney, whose peaceful life in Bright Shore, Massachusetts is upended by the arrival of a new restaurant, and its owner Gabby Ferrar. As the duo prepare to face off in the Town's titular food fest — wait for it — the requisite romance blooms. Playing romance was surely a little more special for Winter this go-'round, as Gabby was played by his real-life wife Roselyn Sanchez. And if "A Taste of Summer" should prove his Hallmark swan song, Winter clearly made the most of the moment.