Elijah Wood Breaks His Silence About The New Lord Of The Rings Movies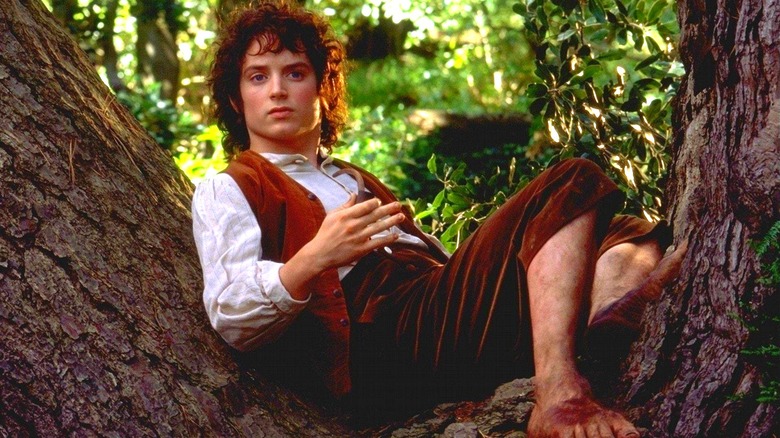 New Line Cinema
Out with the old and in with the old? That seems to be the motto over at Warner Bros. Discovery after their massive presentation earlier this week, announcing a slew of TV shows coming to Max. With "Harry Potter" and many more IPs returning, it's only a matter of time until more "Lord of the Rings" hits the big screen.
"I'm fascinated, and I'm excited," Frodo Baggins actor Elijah Wood told GQ about possible new movies in the franchise. "I hope it's good. I'm surprised — I don't know why I'm surprised because, of course, there would be more movies." He added that, while the desire for new movies comes from executives wanting money, "art can come from commerce. So those two things are not mutually exclusive."  
It's natural to worry that the studio could ruin a beloved property like "Lord of the Rings" to turn a quick profit. Wood shares those opinions, but hopes whoever Warner Bros. Discovery hires approaches the material just as they did, with "reverence for Tolkien's material and enthusiasm to explore it."
New Lord of the Rings movies seem inevitable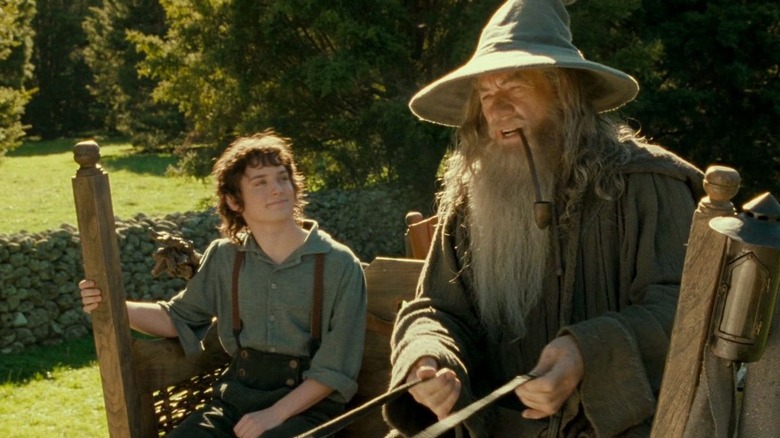 New Line Cinema
Like it or not, Warner Bros. Discovery is going all-in on its franchises, regardless of fan sentiment. We're getting a new "Harry Potter" series that will adapt the books like the movies, so "Lord of the Rings" could be next.
Middle-earth was surprisingly absent from the company's massive Max announcement earlier this week, but that doesn't mean it's on the back burner. Earlier this year, CEO David Zaslav listed "Lord of the Rings" during an investor call as one of the IPs the newly-merged Warner Bros. Discovery needs to explore.
Embracer Group, which holds the Middle-earth franchise rights, has confirmed they're collaborating with New Line Cinema and Warner Bros. Discovery on new movies. In a press release, they cited Peter Jackson's acclaimed films and said they would "adhere to the strongest level of quality and production values." Embracer seems to understand the magnitude of creating new "Lord of the Rings" installments, and hopefully, those movies prove to be worthwhile. It will be interesting to see what stories the filmmakers tackle. Middle-earth has a rich lore and fascinating characters worth exploring in spinoffs. Whether the films follow familiar faces or introduce new fan-favorites, there's plenty of potential if the projects are handled properly.