Every New Series Max Announced, Including Harry Potter And The Big Bang Theory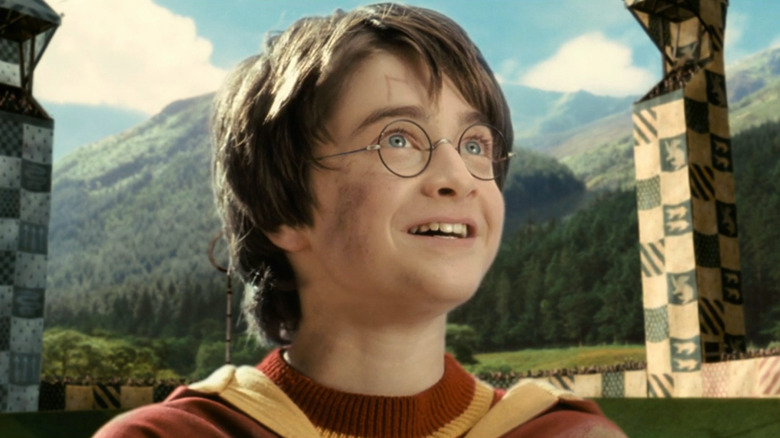 Warner Bros. Pictures
Say goodbye to HBO Max and hello to Max. The new platform, which launches in the U.S. on May 23, will house all of the Warner Bros., HBO, and Discovery+ originals owned by its parent company, Warner Bros. Discovery. Upon its launch, the platform will be available at three different price points and plans, including one $19.99/month subscription that comes with no ads and offers up to 4K streaming resolution. In honor of the service's forthcoming launch, Warner Bros. Discovery CEO David Zaslav and Casey Bloys, the head of HBO and Max originals, offered consumers a preview of some of the upcoming titles that they can expect to see on Max in the coming months and years.
Trailers for several long-awaited HBO and HBO Max original shows were released in conjunction with the duo's announcement, including a teaser for "The Penguin" and a full-length trailer for "True Detective: Night Country." In case all of that wasn't enough, Bloys and Zaslav also announced four major, high-profile new shows that are currently in development at Warner Bros. Discovery. The shows in question are all connected to some of the studio's biggest in-house franchises, including "Harry Potter," "Game of Thrones," and "The Conjuring."
With all this in mind, here's what future Max subscribers should know about the new original series that were announced this week.
Harry Potter
The biggest announcement that David Zaslav and Casey Bloys made this week felt, to many, like more of a confirmation than anything else. Fans have, after all, speculated for years now that a scripted TV series adaptation of J.K. Rowling's "Harry Potter" books might secretly be in development. On Wednesday, Zaslav and Bloys confirmed that is, indeed, the case.
Their announcement was accompanied by a brief teaser for the new series, which is currently known only as "Harry Potter." The show will reportedly be a "faithful adaptation" of the original "Potter" books that were written by Rowling, who is attached to executive produce the new show. While details about the Max original remain limited for the time being, it's also said that "Harry Potter" will run for around a decade and will feature an entirely new cast of actors different from those who starred in Warner Bros.'s previous film adaptations of Rowling's Wizarding World books.
"We are delighted to give audiences the opportunity to discover Hogwarts in a whole new way," Bloys said. "'Harry Potter' is a cultural phenomenon and it is clear there is such an enduring love and thirst for the Wizarding World. In partnership with Warner Bros. Television and J.K. Rowling, this new Max Original series will dive deep into each of the iconic books that fans have continued to enjoy for all of these years."
A Knight of the Seven Kingdoms: The Hedge Knight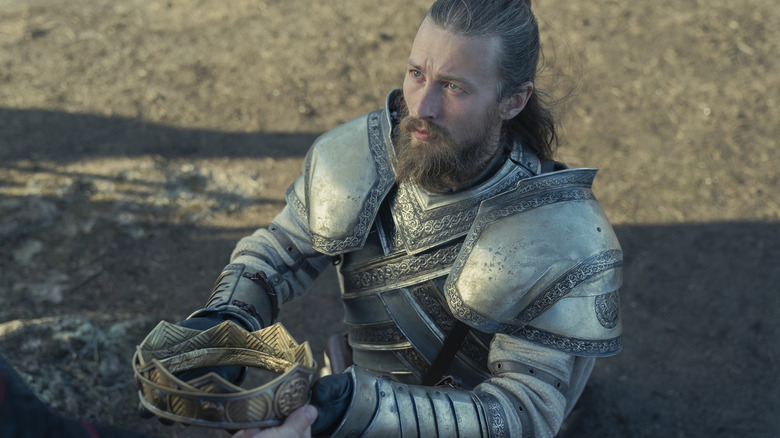 Ollie Upton/HBO
"Harry Potter" isn't the only popular fantasy franchise that will be represented on Max. In addition to existing George R. R. Martin-produced shows like "Game of Thrones" and "House of the Dragon," it was announced Wednesday that Warner Bros. Discovery had also handed out a series order to "A Knight of the Seven Kingdoms: The Hedge Knight." The fantasy drama, which will be written and executive produced by Martin and Ira Parker, will be set 100 years before the events of "Game of Thrones."
"The Hedge Knight" will follow two "unlikely heroes," a courageous knight named Ser Duncan the Tall and his squire, Egg, as they wander through the fantasy land of Westeros together. Thanks to its prequel setting, the show will take place during a time when the Targaryen dynasty still controls the coveted Iron Throne. While few plot details have been released about "The Hedge Knight," the show's official logline also promises that its two lead characters will find themselves coming face-to-face with "great destinies, powerful foes, and dangerous exploits" throughout their journey together.
As is the case with "Harry Potter," no release window for the new "Game of Thrones" prequel has been announced yet.
A new Big Bang Theory spin-off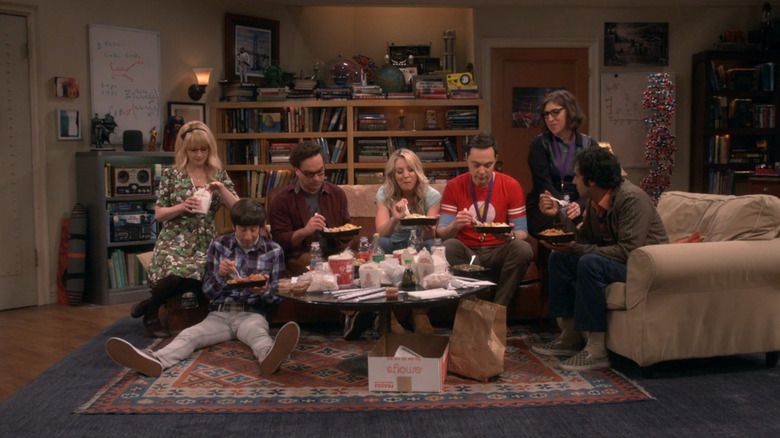 CBS
Max won't just be Warner Bros. Discovery's home for all of its new fantasy shows. Indeed, it was revealed Wednesday that a new spin-off of "The Big Bang Theory" is currently being developed by creator Chuck Lorre. No official plot or character details have been revealed about the series, which will be executive produced by Chuck Lorre Productions. As a result, fans still don't know when the new series will take place in relation to the events of "The Big Bang Theory" or its prequel series, "Young Sheldon," which is currently airing its sixth season on CBS. It's also unclear whether or not any of the characters from those shows will appear in the new series.
Either way, the project is just the latest effort on the part of Warner Bros. Discovery to try to capitalize on the enduring success of many of the company's biggest franchises. After all, "Harry Potter" and "Game of Thrones" may sit right near the top of Warner Bros.'s list of profitable properties, but so does "The Big Bang Theory."
A Conjuring TV series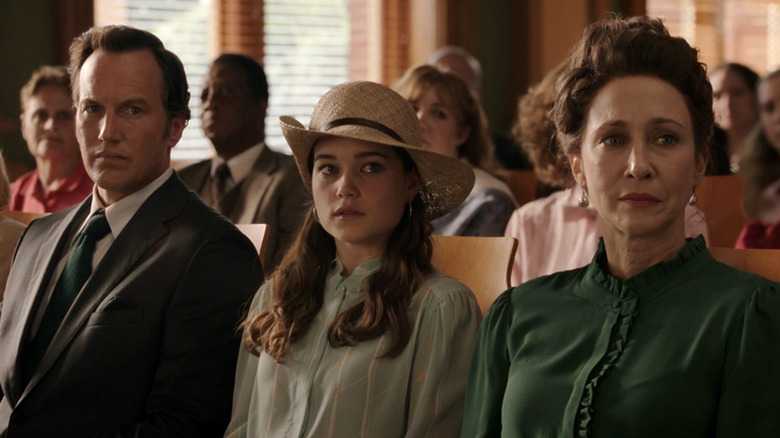 Warner Bros. Pictures
Rounding out Warner Bros. Discovery's Max announcements this week was the studio's reveal that a new TV series set in the same universe as "The Conjuring" is currently in development. No plot details about the series were provided in the announcement, though, "Conjuring" producer Peter Safran is expected to executive produce the project. "The Conjuring" and "The Conjuring 2" director James Wan is also said to be in talks to produce the TV series. The drama will reportedly continue the overarching story that has been established in the previous "Conjuring" films.
There is, of course, no word as of yet about whether or not stars Vera Farmiga and Patrick Wilson, who play Lorraine and Ed Warren in the "Conjuring" films, will have roles of any kind in the new series. Either way, the announcement notably comes several months ahead of the "Conjuring" franchise's latest installment, "The Nun 2," which is set to hit theaters on September 8.
In addition to its new "Conjuring," "Harry Potter," "Game of Thrones," and "Big Bang Theory" shows, Warner Bros. Discovery also announced on Wednesday that several animated projects from Cartoon Network and Adult Swim will premiere on Max, as well as a handful of new, unscripted offerings from Discovery, TLC, and Magnolia Network.