HIMYF's Josh Peck Doesn't Know Who The Real Father Is (But Hopes It's Him)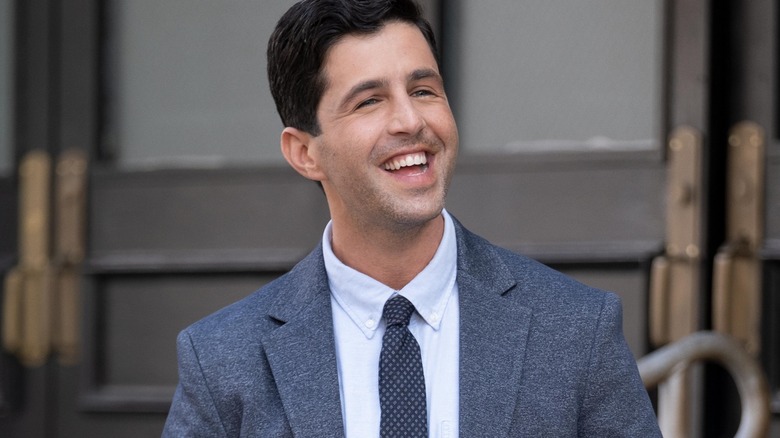 Patrick Wymore/Hulu
"How I Met Your Father" fans were overjoyed by Barney Stinson (Neil Patrick Harris) appearing in the first episode of Season 2, in which protagonist Sophie Tompkins (Hilary Duff) rear-ends his car. While Barney's role explicitly connects "How I Met Your Father" with "How I Met Your Mother," the former series is otherwise largely a spiritual rather than a direct sequel to the latter, maintaining its predecessor's core gimmick, but with an entirely new cast of characters.
Just like in "How I Met Your Mother," then, the identity of the titular father in the sequel series is likely to remain a mystery until its finale. In fact, not even the former star of all four seasons of "Drake & Josh" Josh Peck, who plays Sophie's partner Drew in Season 1, knows who the father is, as he revealed in an interview with POPSUGAR. "If I did know and I leaked it, literally, guys in suits would descend and cart me off in some sort of van," he said. "I sure do hope," he then continued, in response to the prospect that his character might end up being the all-important dad.
Peck, then, seems to be in the dark about the show's key mystery, both because his character would have no way of knowing Sophie's future, and because the father's identity remains a carefully guarded secret. Nevertheless, the real father turning out to be Drew may ultimately be a feasible possibility.
Josh Peck's role on HIMYF Season 2 is already increasing his chance of being the show's real father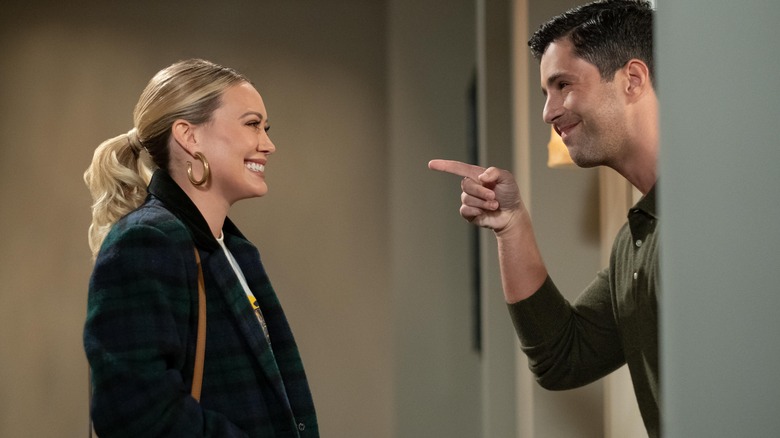 Patrick Wymore/Hulu
Near the end of "How I Met Your Father" Season 1, Sophie breaks up with Drew, which initially seems like a good indication that he might not end up the father of Sophie's child in the show's future timeline. However, even though he's no longer dating Sophie, Drew remains — albeit in a diminished capacity — a part of Season 2.
"I was sort of the love interest in the first season, and then when I got broken up with, I literally told everyone on set, 'Thank you for having me. I'm sorry I'll never see you again,'" Josh Peck told POPSUGAR. "And then they brought me back for season two. So, I think anything's possible for Drew."
Whether or not Sophie and Drew get back together, it seems like "How I Met Your Father" isn't done with him quite yet. Of course, his role may now simply be to serve as a red herring, remaining a potential candidate to make the reveal that the real father is someone else all the more surprising. For now, at least, the chance that Drew is indeed the show's titular character should persist as long as he's still a part of "How I Met Your Father."