How I Met Your Father Fans Are Overjoyed By Barney Stinson's Season 2 Return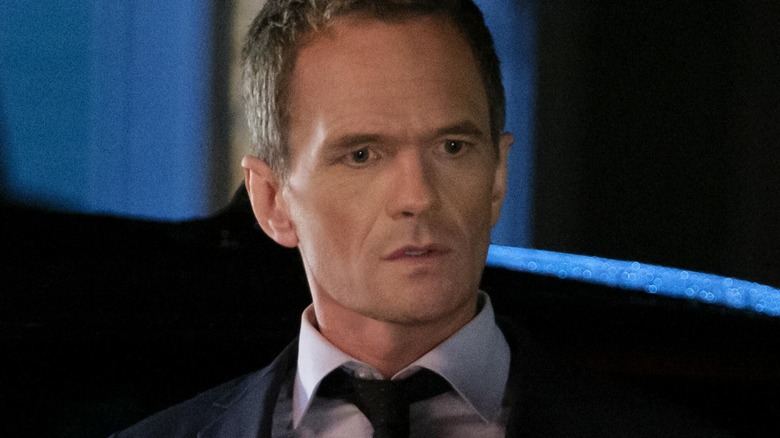 Patrick Wymore/Hulu
For those that have to mitigate the rough and often unknowable world of dating, relationships can be quite a tricky thing to navigate. Just look at "How I Met Your Mother" and its spin-off, "How I Met Your Father." The Hulu show follows Sophie (Hilary Duff and recounted by Kim Cattrall) as she relives the story of how she met the love of their life. Unfortunately for Sophie, she had an absolutely rough time over the first season and in the first episode of Season 2, which premiered in January 2023, mainly because she has several suitors, though all of them definitely have some issues.
Neil Patrick Harris originally lent his comedic styling to "How I Met Your Mother" as the insatiable womanizer, Barney Stinson, and he is a cornerstone of that particular series on account of his hedonistic and impulsive behavior. Speaking with Insider, Harris spoke about "How I Met Your Father" in 2021, saying, "I know very little about it, except that it's being directed by Pam Fryman who directed almost all of the 'How I Met Your Mother' episodes. So we've texted back and forth a few times. I've sent her my love. I wish I had some interesting tidbits about it but I wish them all the best. We had a great time and for almost a decade." Surprisingly, Harris popped up at the end of Season 2's first episode, and longtime fans of both series absolutely loved the moment.
Fans couldn't contain their excitement at Barney's return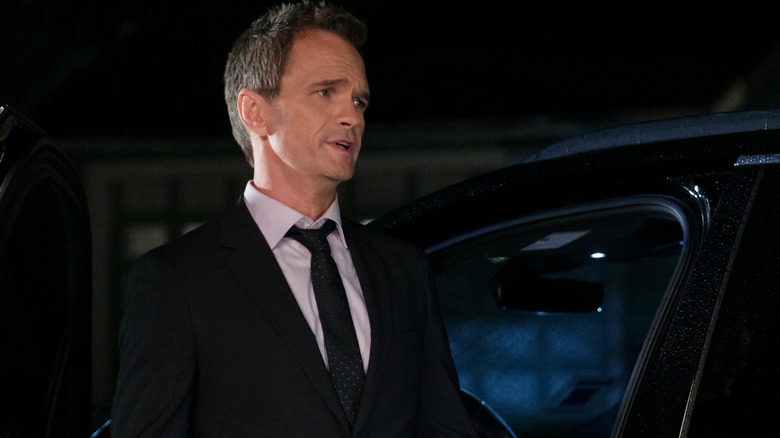 Patrick Wymore/Hulu
In the final episode of Season 1, Sophie comes across Robin (Cobie Smulders) while attempting to drink away her sorrows. The two quickly hit it off and Robin gives her some advice, though this quickly leads to Sophie realizing that she needs to break her current relationship off. Season 2 begins with an art show for Sophie and a wedding announcement, and the situation from there rapidly dissolves for Sophie. Running into several ex-lovers, Sophie isn't exactly rekindling any romances for an extended period of time, and she leaves in a tizzy and crashes her car into Barney's.
Of course, when a beloved personality like Barney reappeared, fans could barely contain their excitement at his return. On Twitter, @kat_writes posted an image of Barney and wrote, "The screech that came out of my mouth when this LEGENDARY man appeared on my screen was absolutely inhuman." @n0stalgicSt0ner added, "OMMMMMMGGGGG #HIMYF BARNEY is back. Suit up, *******! @ActuallyNPH you're a ********* LEGEND! (no need to wait for it)" In other words, there were many who loved to see Harris return to one of his famous roles, and there were plenty more comments celebrating this surprising comeback.
From this reaction, it's obvious that fans of both shows are enthusiastic about Barney's return, and considering older Sophie's promise that she will explain who Barney is later, one can only hope that Barney becomes a fixture on "How I Met Your Father."