Grey's Anatomy's Kelly McCreary Says Ellen Pompeo's Departure Left A 'Hole' On Set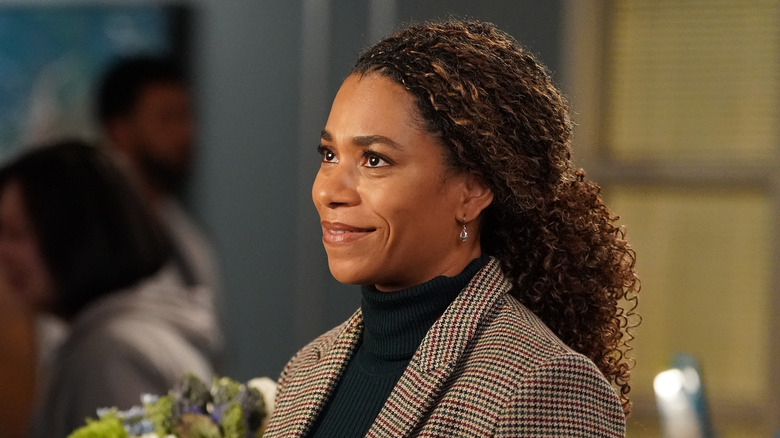 Eric McCandless/ABC
The thing about a show going on for as long as "Grey's Anatomy" has is that viewers have had to say goodbye to a lot of characters over the years. From early departures, such as Katherine Heigl and T.R. Knight, to the many who have followed them since, like Sandra Oh, more characters have left or died on the medical drama than populate the fictional realms of other entire series.
However, it's one of the most recent that has left the biggest mark on "Grey's Anatomy" fans. Meredith Grey (Ellen Pompeo) has been the anchoring force in the ABC series for 19 seasons, but Pompeo has decided to move on herself, though she will still be returning for the Season 19 finale in May.
Kelly McCreary, who plays Maggie, Meredith's half-sister, on "Grey's Anatomy," spoke to The Hollywood Reporter about Pompeo's exit from the series while reflecting on the end of her own character's journey. "It was different. She definitely left a space," McCreary said. "There was a hole. And there were a lot of things that were different about this season, though."
McCreary thinks the new characters helped to take the sting out of recent cast departures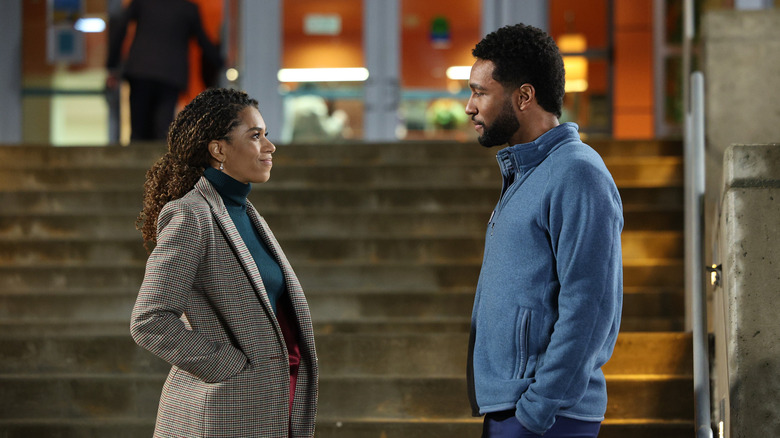 Raymond Liu/ABC
Of course, Season 19 of "Grey's Anatomy" has begun a sort of changing of the guards by introducing a new class of interns at Grey Sloan Memorial Hospital. For her part, Kelly McCreary thinks that with all of the fresh blood pumping through the medical facility, it helps to keep the place lively, even as more cast members depart.
"We had those five terrific interns come in who bring such vitality," McCreary explained to The Hollywood Reporter. "I love them as humans, and I think the characters are so fun and exciting to watch develop. There was that energy," the performer went on. "So there were all of these shifts taking place, and it was not known to everyone else that I had made my own decision."
Here McCreary is referring to her own choice to leave "Grey's Anatomy" and her request to be written out of the show as a result. "I felt like I'm leaving the show in terrific hands with a bright future ahead of it," McCreary said. "It was wonderful to do this and to be able to grow so much here in this space with these people." Though Maggie is also gone from the ABC series, fans can at least look forward to the return of Meredith Grey when the two-part Season 19 finale airs on May 18th.