Chicago Fire Fans Aren't Fond Of Dylan (Or His Storylines)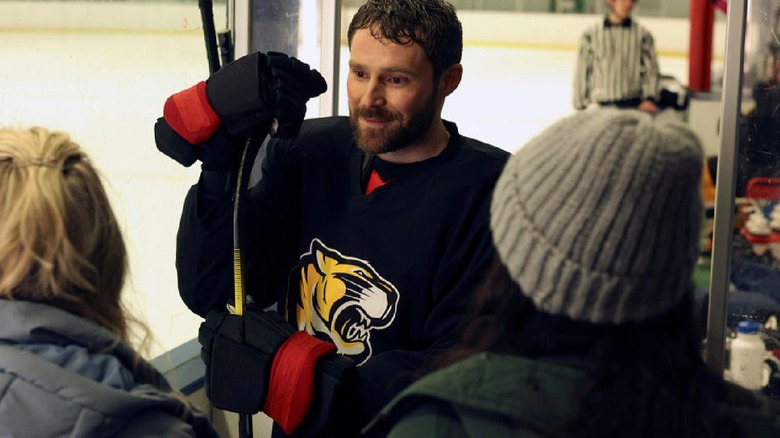 Adrian S Burrows Sr/NBC
"Chicago Fire's" Sylvie Brett may still be reeling from her unfortunate break-up with Matt Casey at the end of Season 10, but the capable paramedic has never been one to stay down for long. Season 11 sees Kara Killmer's Sylvie get back into the dating scene, and despite a surprise return from Casey (Jesse Spencer) throwing her for a loop, she nevertheless meets a new love interest in the form of charming hospital volunteer Dylan (Christopher Allen). As their dynamic progresses, it seems more and more like these two could actually work out together. There's just one problem — fans absolutely aren't sold on Dylan.
Despite many of Sylvie's in-universe friends thinking she and Dylan are a great match for each other, many viewers just don't see it the same way. "Dylan is so dry & there is no chemistry!! This is not who she wants to be with, and now is going to force herself to love. I'm sorry, she belongs with Matt Casey!!" u/lamberti1 commented. Some fans have particularly criticized Dylan as an underdeveloped character compared to Casey, with u/JoeMcKim writing: "Dylan is just a plot device, definitely not someone that will get developed much more than he's already been."
Some fans feel like Dylan is dragging down Sylvie's storyline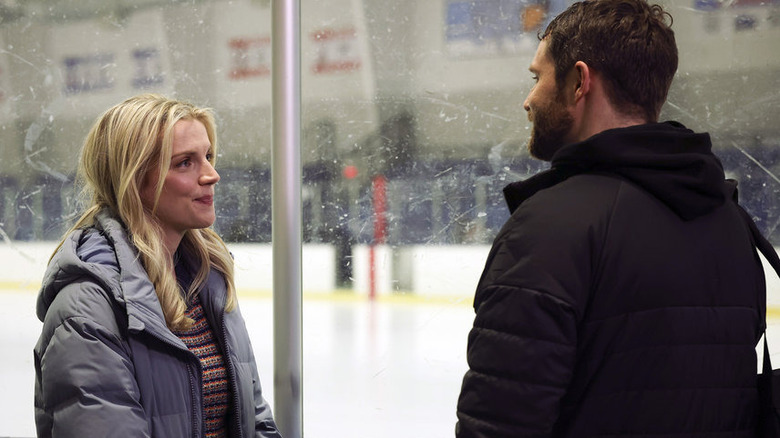 Adrian S Burrows Sr/NBC
Perhaps the largest element of why Dylan is so unpopular with "Chicago Fire" fans is that his romance storyline takes up a lot of narrative space with regard to Sylvie's character arc. "Kinda sick of Sylvie's storylines always being about dating. She's an amazing paramedic and deserves a storyline to show that more often," u/moonismyonlyfriend commented. Some viewers even tossed out ideas for Sylvie-related plotlines that would be better than Dylan. As u/lamberti1 continued in their comment: "Instead of focusing on her love life the writers should have done more with her paramedicine program, the safe haven box, concentrate on her career!!"
Overall, it doesn't seem like many viewers' opinions on Dylan are likely to change in the foreseeable future — especially if he's only developed as an extension of Sylvie's character. However, fans shouldn't lose hope that Sylvie's thriving single-life storylines continue to get explored. "She's a hopeless romantic, but I think it's important to see her come into her own and focus on her own things," Kara Killmer teased to NBC Insider about her character at the outset of Season 11. "Friendships and her career, not just her love life. I'm really excited about being able to explore all of that."