Chicago Fire: Jesse Spencer Admits Casey's Season 11 Return Is 'A Bit Mean'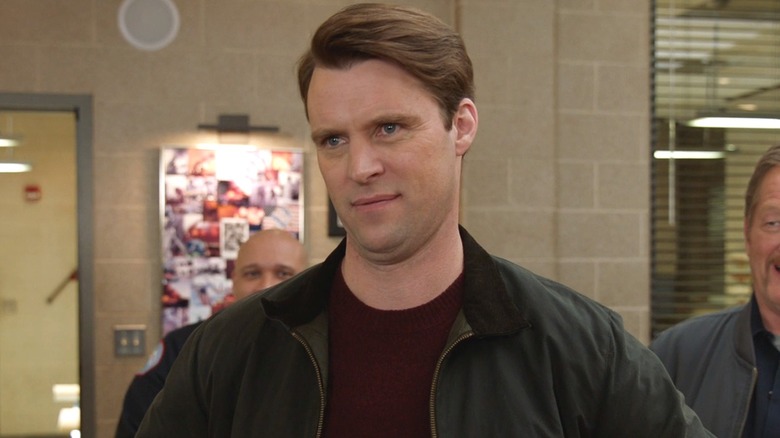 NBC
One of the longest running romantic entanglements in "Chicago Fire" is between Matthew Casey (Jesse Spencer) and Sylvie Brett (Kara Killmer). Originally starting off as just friends, the two eventually grow to care for each other deeply after a bit of an awkward back-and-forth that spans several seasons. Unfortunately, it seems as if destiny conspired to keep them apart when Casey is called away to take care of his friend's children at the end of the previous season.
Since then, Casey has been generally absent in "Chicago Fire," which has been hard on Brett. Although both Casey and Brett still love each other, the two weren't able to maintain their relationship due to external pressures and distance. A relatively bittersweet reunion, however, just occurred in the most recent episode with Casey's temporary return. 
Coming back to form a special anti-terrorist force consisting of civilian personnel like himself and his former coworkers, Casey wishes to catch up with Brett after telling Stella Kidd (Miranda Rae Mayo) of his intentions. Considering that Brett has started to show signs of moving on from Casey, this turn of events hasn't been lost on the actor who plays him. 
"It totally stinks for her. It is a bit mean. Once you move on, you should move on. But here's the thing," Spencer told Parade, "they didn't break up because they fell out of love with each other or something happened. They had to split because life got in the way."
Spencer might soon return to Chicago Fire - what does that mean for Brettsey?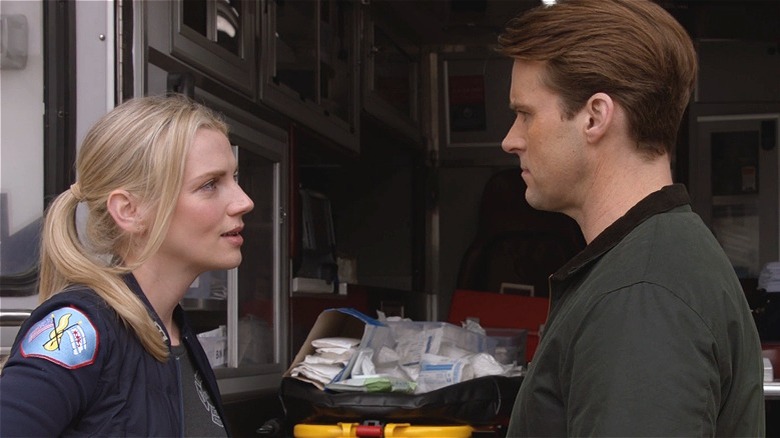 NBC
As Jesse Spencer continued, he thought the reason why Matthew Casey left was not just in character, but it also highlighted what a good person he is.  
"Casey really felt like he had to go and help Andy Darden's kids," Spencer said. "It is the right thing to do. He's one of those selfless guys that we don't think exists, but they actually do. They're far and few between, but they do exist. That's coming to a close and so he wants to know where Brett is at." 
For longtime fans of "Chicago Fire," this does seem to be exceptionally cruel to Sylvie Brett, but it really is par for the course considering the nature of Casey and Brett's relationship. They both had long simmering feelings for each other that took quite some time for them to act upon, and once they did, they were soon broken apart.
As clarified by Spencer himself, it sounds like his time spent away from Chicago won't last forever, and he will probably come back to the show at some point. Ultimately, the drama surrounding Casey and Brett is sure to form the basis of upcoming episodes of "Chicago Fire," and many fans will wait with bated breath to see what "Brettsey's" fate will be.