Perry Mason Season 2: Showrunner Finds Deepening The Characters 'Very Important'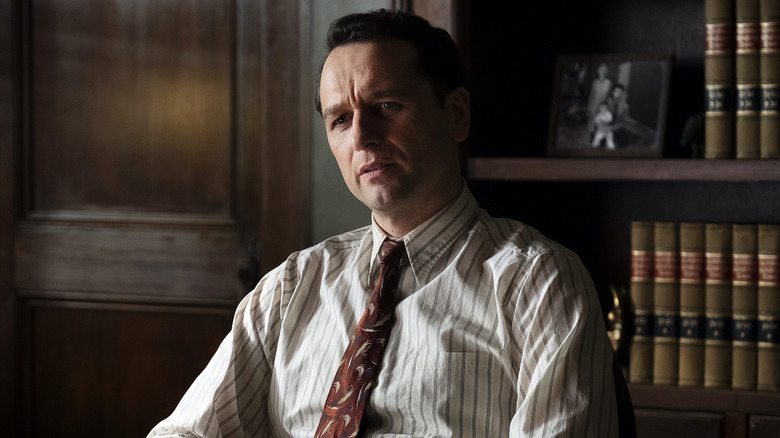 Merrick Morton/HBO
Good detective fiction is not always easy to adapt for the modern screen, but one of the strengths of HBO Max's (soon-to-be rebranded Max) "Perry Mason" is that it is less a recreation than a reimagining of Erle Stanley Gardner's original pulpy, hardboiled detective stories. This includes providing some added depth that was absent from Gardner's formulas in which we learned very little about the characters outside of the courtroom or investigations. 
Paul Begler, the executive producer of "Perry Mason" who was also brought on as showrunner for Season 2, finds this kind of character development to be of paramount importance. Speaking to Collider, he was asked if, coming on as showrunner, he had anything in mind for the characters. Begler responded in the affirmative, confirming that they intended to explore the characters' backstories in greater detail in the new series. "We wanted to just deepen all of them," Begler said. "We wanted to deepen all their lives and see more of their lives." 
All the major characters are there, playing more or less the same role they did in the novels, movies, and TV series. But all of them are given backstories and identities that were pretty much absent before. Be it a history as a veteran, a divorce, a racial background, or a sexual identity that wasn't there in the previous novels, movies, or TV shows, these new depths of character play a far bigger role than in previous iterations of "Perry Mason."
New backgrounds and dimensions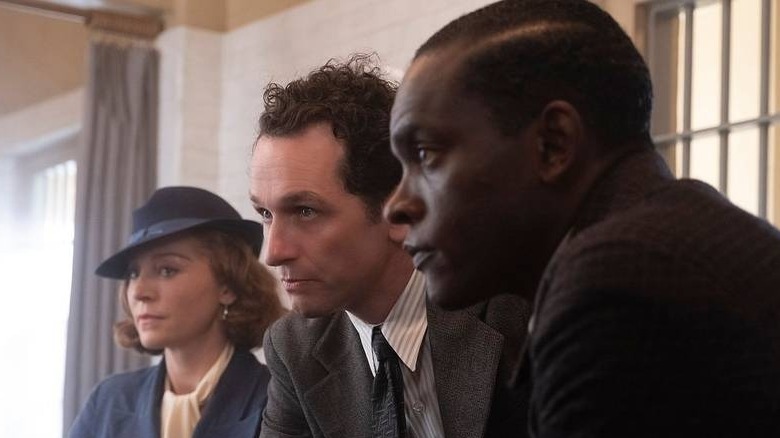 Merrick Morton/HBO
Again, it is worth noting that these backgrounds and lives outside of the case are a somewhat new introduction to the world of "Perry Mason." What's more, these backstories and backgrounds serve to enrich the stories of each episode and the cast's performances, interacting with the intricacies of the case and often presenting obstacles and problems that might look different were the stories told in contemporary times.
Our title character (Matthew Rhys) is given a history of trauma from serving in World War I, along with a failed marriage and a son. Private detective Paul Drake (Chris Chalk) is reimagined to be African American, introducing all manner of drama and struggles related to the racism of the 1930s. Meanwhile, paralegal Della Street (Julia Rylance) and District Attorney Hamilton Burger (Justin Kirk) have both been reimagined as gay, helping each other keep their orientations secret. Della has also shown herself to be as capable an attorney as Perry, albeit still hemmed in by a male-dominated world.
"Even though we did, in a sense, go home with them in the first season," said Paul Begler, "I think we wanted to really go home with them and really see what the interactions would be, whether it's Della getting into a deeper, more adult relationship with Anita, or with Paul and Clara and their situation, having to move in with her brother. And then, we wanted to see what happens when Perry is no longer on his farm and now living in the city, and as a lawyer. All of those character things were very, very important to us."