Who Plays Hunter Chen In Ginny & Georgia?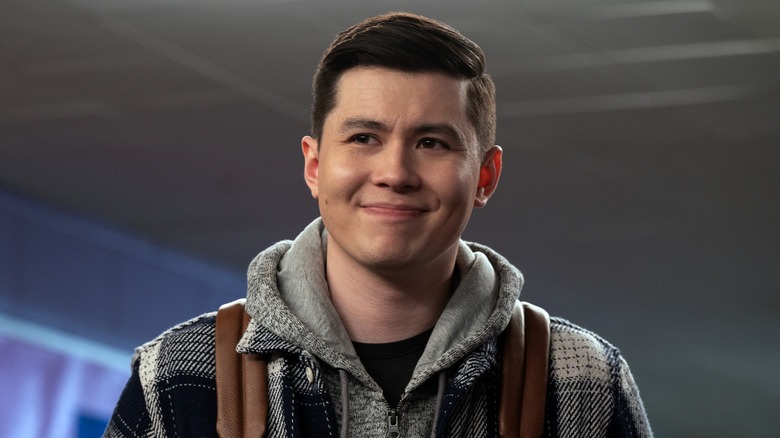 Amanda Matlovich/Netflix
On Netflix's intense dramedy "Ginny & Georgia," after high schooler Ginny Miller (Antonia Gentry), mom Georgia (Brianne Howey), and brother Austin (Diesel La Torraca) move to a small town in Massachusetts, Ginny quickly catches the eye of Hunter Chen, a popular student and musician. Ginny agrees to go out with Hunter, but she's also interested in Marcus Baker (Felix Mallard), Max's (Sara Waisglass) twin brother.
Mason Temple plays Hunter on the Netflix dramedy, with "Ginny & Georgia" serving as his first major role. His previous roles include Martin on "V.C. Andrews' Landry Family," as well as roles in "Six" and "iZombie."
Temple's time as the overeager Hunter becomes more complicated over the seasons. He continues to date Ginny, but she's also sleeping with Marcus. When he finds out the truth, they break up, with Hunter even punching Marcus in the face for his betrayal. Ultimately, Hunter's friend group shuns Ginny, changing the character's role on the series for good. 
Hunter grows a lot over Season 2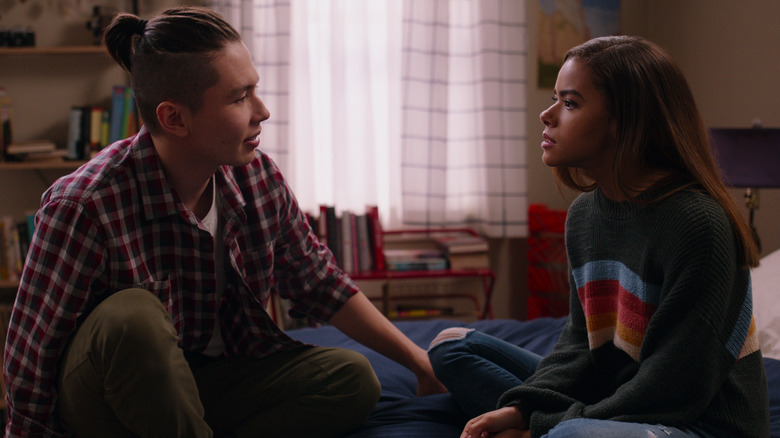 Netflix
After breaking up with Ginny on the Season 1 finale, Hunter seems to have come out of the experience with some real wisdom. Before, the friendly teen seemed to be too enamoured and made tons of big, grand gestures for his girlfriend, like tap dancing in public. He's now written a new song, "Child's Play," in Season 2, which indicates he's able to see Ginny and their relationship with more of an adult perspective.
Overall, Hunter seems to handle the situation with greater insight than the average high-schooler. He also reconciles with Marcus, who dates Ginny over the course of the second season before they break up in "Hark! Darkness Descends!" 
This interests her ex, but it isn't clear if a possible third season would involve Hunter and Ginny getting back together. Not only does Hunter have to stop trying so hard, but Ginny also has to deal with her and Georgia's messy past. With "Ginny & Georgia" Season 2 over, fans hope to get answers if it is renewed for Season 3.