Game Of Thrones Fans Are Amped Over Max's Hedge Knight Prequel, And Set Hopes High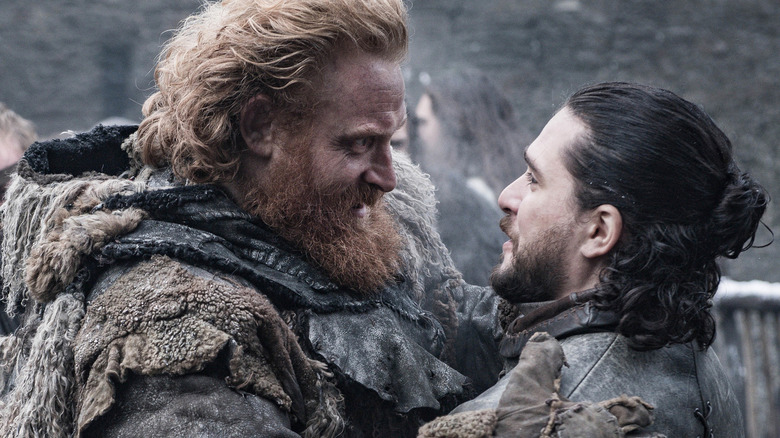 Helen Sloan/HBO
HBO Max's merger with Discovery+ is chugging right along, and the streamer has already announced a rollout for content regarding well-known IPs. Max's "Harry Potter" reboot has been divisive, to say the least, but it seems that the streamer is hedging its bets on one well-known knight of the "Game of Thrones" universe. Based on the collection of short stories by George R.R. Martin called "Dunk and Egg," the new prequel series will be titled "The Hedge Knight" and is set to explore more adventures in the cutthroat world of Westeros. "Game of Thrones" has been subject to many controversies over the years, but somehow, fans on Reddit are keeping the faith. Maybe this is the "A Song of Ice and Fire" show we have all been waiting for.
"Hoping for 3 seasons — one per book, that would be awesome!" u/tuezdaie posted. "Maybe they'll do it LoTRs style where they film the whole thing at once so Egg doesn't age out too fast." Because the source material is not as dense as the "A Song of Ice and Fire" books, many viewers feel the "Dunk and Egg" stories are safe to pin their hopes on.
"The three novellas seem pretty easy to adapt compared to GOT and HotD, straightforward stories with a handful of important characters and locations," u/AxeIsAxeIsAxe noted. But not all fans are so easily placated. Some still remember what it's like to be disappointed.
Fans love for the universe can be a double-edged sword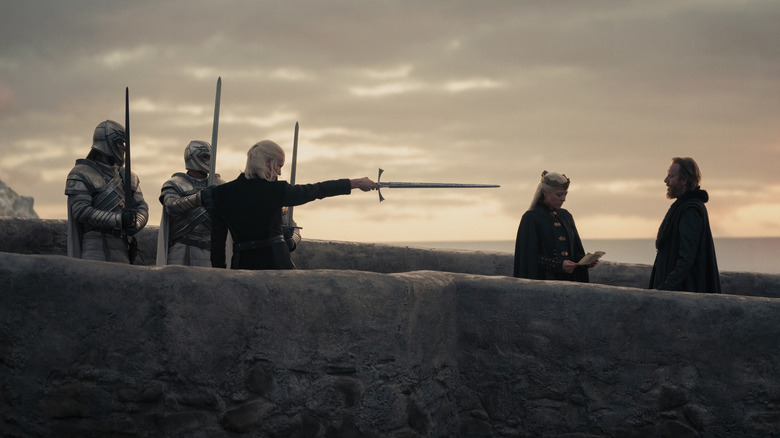 Ollie Upton/HBO
Prequels have been a monumental success in the territory of fantasy. "Rings of Power" has been renewed at Amazon, while everyone is waiting with bated breath to watch the upcoming season of "House of the Dragon." But because the love for these franchises runs so deep, many fans are worried their favorite properties will become tarnished. Production shakeups have already cast a shadow over "House of the Dragon," such as director and EP Miguel Sapochnik's personal exit. Many fans may love news of more content but are also wary about the future of the upcoming series.
"Yay Dunk N Egg!" exclaimed u/hillyshrub. "Don't f**k it up HBO." The novels may not have the esteemed star power that the flagship series does, but it still has a place in the heart of many. Some on Reddit were slightly less precious about their words.
"I swear to God if they ruin Dunk and Egg for me I'm going to start a riot," u/GrottyKnight posted. HBO has had a lot of experience with this universe and has even more hinging on its success. Since it's looking more unlikely that "Winds of Winter" will come out any time soon, the last thing "Game of Thrones" needs is another disappointment. Getting "The Hedge Knight" right shouldn't be too hard to adapt and is a good place to earn more goodwill from fans.