HBO's Big Bang Theory Reboot News Has Fans Reacting With An Emphatic 'No'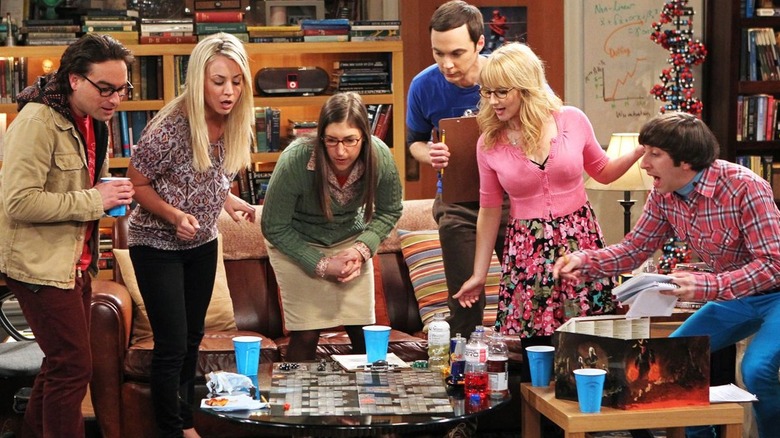 CBS
Now that HBO and Discovery+ are merging into the streamer henceforth known as Max, there's a whole slate of new content coming — although the word "new" feels pretty relative considering that most, if not all, of it is based on existing intellectual property that Warner Bros. already owns. Besides the incoming decade-long "Harry Potter" series set to hit the streamer, it was also announced that there's a new "Big Bang Theory" spin-off coming (joining existing CBS spinoff "Young Sheldon). So what do "TBBT" fans think about this news?
Not much, apparently.
In a Reddit thread discussing the news, u/DifficultNecessary10 put it quite succinctly: "Enough! They can't keep getting away with this." u/lol8lo agreed, writing, "This is the darkest timeline." u/SnausageFest got more specific, saying, "Young Sheldon is miles better than BBT so at least they have proven they can crank something decent out of that franchise, but still – let it die. You got Annie Potts. You will never top that. Move on."
u/biIIyshakes pointed out that HBO can be amazing when they want to be, but that this is a disturbing development: "I live in constant fear that HBO will live long enough to become the villain. Their original content crushes the game but between this and the Harry Potter reboot they just confirmed...ick."
Big Bang Theory fans definitely don't want this spin-off to happen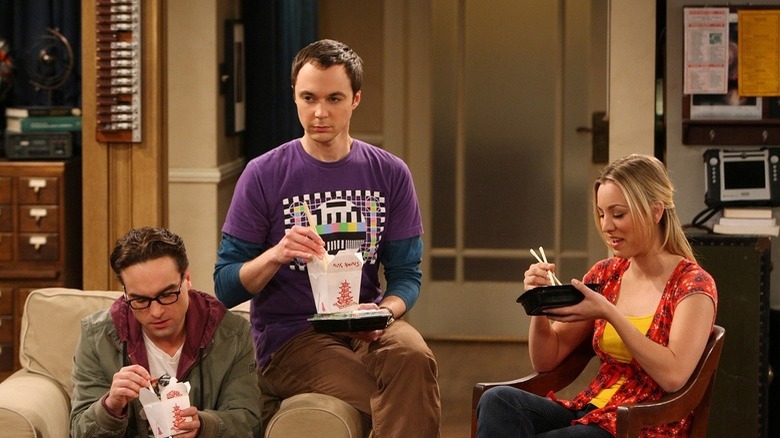 CBS
Considering how popular "TBBT" was in its heyday, one would think that fans would be clamoring for more. They're definitively not, though.
In the same thread, u/sexandliquor wrote, "Why would God smite us like this?" u/EllaFitzsharolder had a similar take, saying, "What if instead we chose not to." Some, though, had suggestions about where the show could go — and things they definitely didn't want to see. u/Amazed_and_Bermused had an idea: "If they're sticking with the Young theme, I vote for Penny or Leonard. The little stories about Penny's past were always intriguing to me, and if Young Leonard gives us more Christine Baranski in any capacity, sign me up!" 
Replies were decidedly split on a spin-off featuring Leonard's mother, though; even though their relationship is played for laughs, there's no denying that Baranski's character is pretty abusive towards Leonard. In a follow-up by the same writer, though, they admitted they could be wrong. "But honestly I don't think it'll be "Young" anything," u/Amazed_and_Bermused wrote. "But just PLEASE no spinoff for Howard."
So what could a Big Bang Theory spin-off be?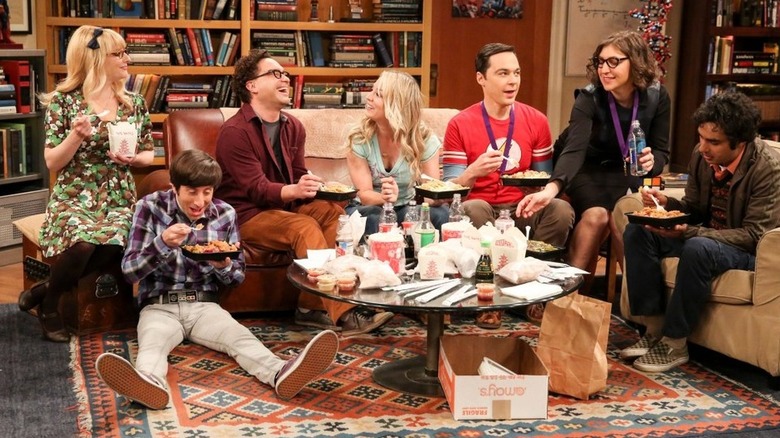 CBS
Whether or not fans want this show to happen feels moot at this point; it's definitely going forward, because Chuck Lorre needs to buy another boat or whatever. So what will it focus on, and what does Lorre himself have to say about it?
In 2019, while discussing the show's legacy and any future spin-offs with The Hollywood Reporter, Lorre did say one thing that probably won't happen. In the original series finale, Penny (Kaley Cuoco) and Leonard (Johnny Galecki) find out they're having a baby, but Lorre said he wasn't particularly interested in a spin-off about them. Asked if that could be a spin-off angle, Lorre said, "No. I don't want to be too definitive, but then I was in my weird way. I feel like these seven characters share seven different areas of the same brain. We have split them off in every single different division you can and it all works. There's no two that don't work together. I don't think it would be a disaster, but it wouldn't be Big Bang."
In any case, there will probably be millions of eyes on this show to see how it pans out — there's not a lot of information about it as of this writing, but more will emerge as it takes shape. In the meantime, the original series is available to stream on Max now.