The Big Bang Theory: Another Series In The Works At Max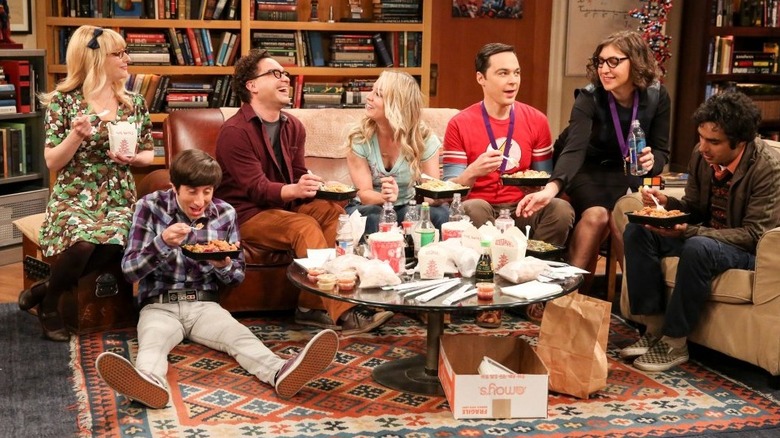 CBS
Bazinga. "The Big Bang Theory" is returning to television... kind of.
According to The Hollywood Reporter and several other outlets, during a press event for tons of different Warner Bros. properties, it was announced that Max — the artist formerly known as HBO Max — will be home to a brand new "Big Bang Theory" spin-off, and original creator Chuck Lorre, who created the original for CBS alongside Bill Prady, will be involved. Max has been the exclusive streaming home of "TBBT" for a while now, so this doesn't come as a shock; whether or not there's more ground to cover in the Big Bang Theory Cinematic Universe is a question, though.
Whatever this show will cover is up in the air, and Lorre and his team are remaining tight-lipped — but back in 2019, he did tell THR he was open to spin-offs. "Truthfully, the reason for a spinoff is economics, and that's not the reason to do a show," Lorre said then. "You should do a show because you have something you really love and you want to do it. Economics follow passion. If you start with economics ... well, sh**, become a network executive."
There's already one Big Bang Theory spin-off — what's next?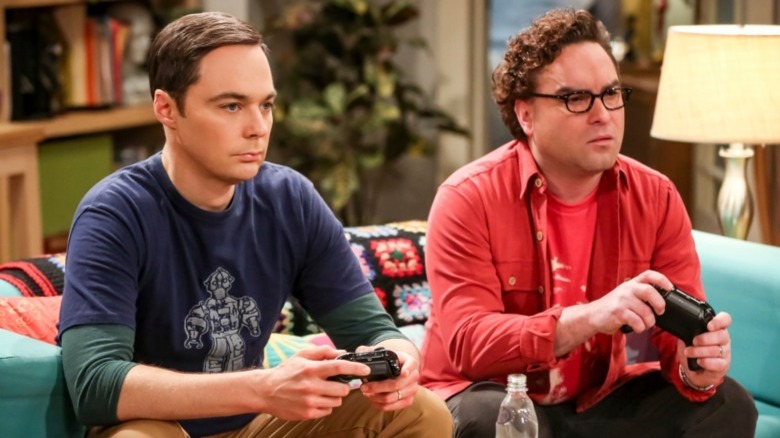 CBS
Obviously, there's already one "TBBT" spin-off, which is the apparent result of Chuck Lorre walking into the main CBS office and simply pitching "what if Sheldon, but young?" Since 2017, "Young Sheldon" has been an enormous hit for the network, and now, Max will have their own Lorre hit on their hands.
There's any range of things this spin-off could focus on — perhaps a younger version of a different character, like Howard Wolowitz (Simon Helberg) in college, or Amy Farrah-Fowler (Mayim Bialik) in grade school? Lorre did rule out a spin-off of Leonard and Penny Hofstadter's (Johnny Galecki and Kaley Cuoco) journey into parenthood after Penny discovered she was pregnant in the series finale. Back in 2019, Lorre told THR, "No. I don't want to be too definitive, but then I was in my weird way. I feel like these seven characters share seven different areas of the same brain. We have split them off in every single different division you can and it all works. There's no two that don't work together. I don't think it would be a disaster, but it wouldn't be Big Bang."
Reactions to this new Big Bang Theory show are mixed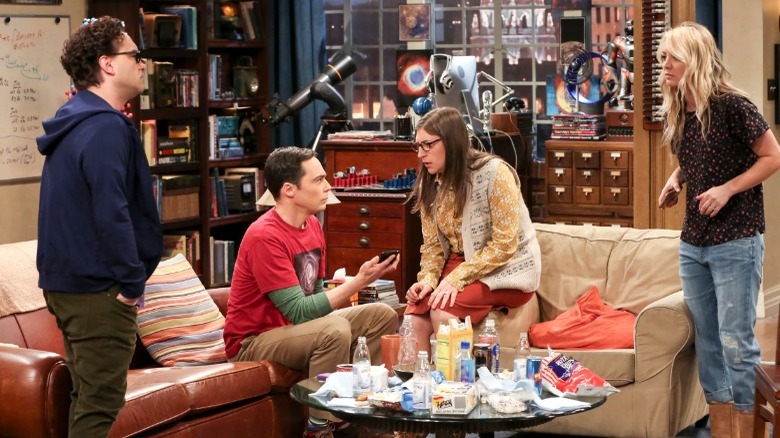 CBS
Considering how out-of-the-blue news of yet another "Big Bang Theory" show was, it only makes sense that it has elicited strong reactions. Folks have rushed to social media to share their feelings on the impending spin-off and suffice to say, the online masses have mixed feelings.
"I love this show, but like. Why?" tweeted @Cody__Comics, and they're not the only one asking that question. Numerous people are questioning why there needs to be another entry in the "Big Bang Theory" franchise. As for @Two_Cams25, they are more than happy with leaving the franchise behind once "Young Sheldon" concludes. Meanwhile, @Dsinister1, among many others, can't hide their disappointment over the seemingly endless stream of sequels, prequels, and reboots that plague modern Hollywood as a whole.
At the same time, there are quite a few people who've voiced their support for the new show. For example, @WorldOfTigra is hopeful that the series could follow Penny's younger years with Katey Sagal back as her mother. @DsouzaJoysun came up with a pitch of their own for a program dedicated to Penny's goofy ex, Zack Johnson (Brian Thomas Smith). Twitter user @CfenwickJ figures that this title is coming together in response to the success of "Young Sheldon," so they tossed out the idea of having it focus on Leonard's childhood.
To scratch that "TBBT" itch until the spin-off arrives, it's streaming in its entirety on Max now.