The Most Expensive Acting Roles In Movie History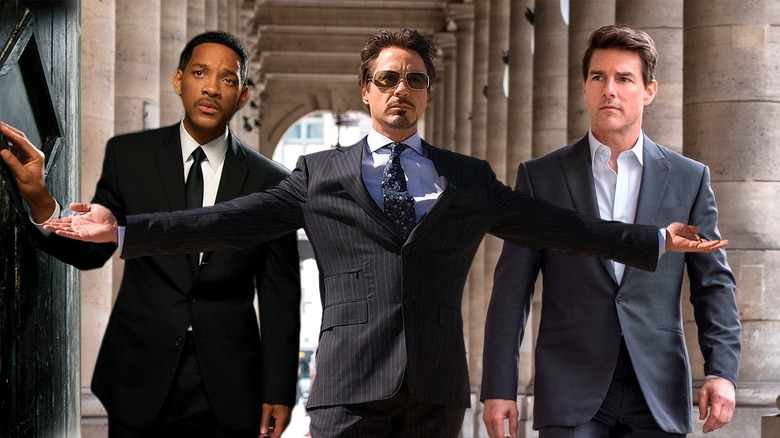 Static Media
While it isn't easy to get into the movie industry and be a successful actor, those that make it big can see themselves paid unfathomable sums of money. Bankable stars are in demand as studios know that audiences will be more willing to pay for a film they know features great talent, allowing them to earn millions of dollars for a few months of work.
Some actors are such big stars that they can command massive fees for a single appearance in a series, but the most expensive acting roles undoubtedly end up being those that are part of franchises. When characters are part of popular series such as "Harry Potter" or the MCU, they can become so indispensable that movie studios will do whatever it takes to keep an actor happily coming back over and over again.
These are the most expensive movie roles in Hollywood, allowing the stars who portray them to be paid more than you ever imagined.
Robert Pattinson (Edward Cullen)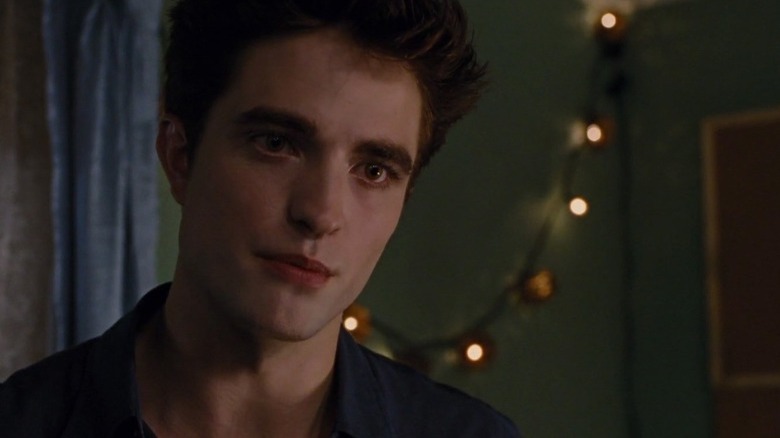 Summit Entertainment
Whatever you think of "Twilight," the movie certainly made a lot of money for those involved. In particular, lead actor Robert Pattinson left the franchise with a highly inflated bank balance. Pattinson was responsible for portraying the vampire Edward Cullen, who falls in love with Kristen Stewart's teenage character Bella Swan. Based on the novels by Stephenie Meyer, the first movie, which was released in 2008, quickly found success and led to a film series that saw a total of five installments reach cinema screens.
With a total box office gross in excess of $3 billion, "The Twilight Saga" made a lot of money during its four-year run to the release of "Breaking Dawn – Part 2" in 2012. Exact figures about his salary for the movies have never been revealed, estimates suggest he could have earned around $70 million from the series. This includes an initial salary of as little as $2 million for the first movie and $12 million for each of the second and third movies. Pattinson and Stewart reportedly earned $41 million from the final two films alone.
Sandra Bullock (Dr. Ryan Stone)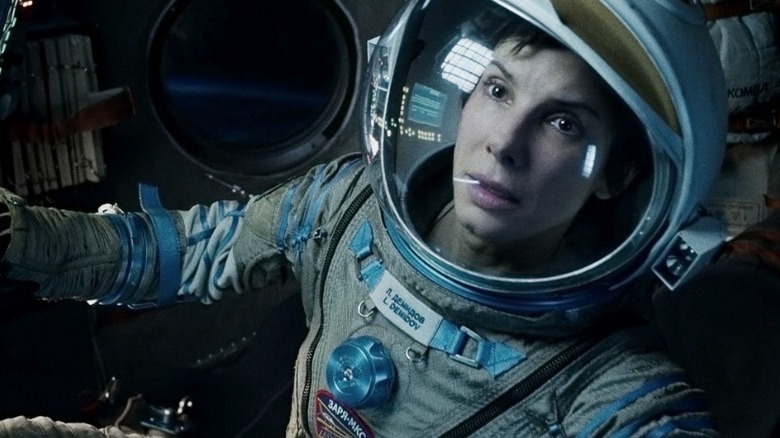 Warner Bros. Pictures
"Gravity" is a 2013 sci-fi film that sees two astronauts, played by Sandra Bullock and George Clooney, who try to make it back to the safety of planet Earth following the destruction of the Space Shuttle that they were traveling through space in. Directed and co-written by Alfonso Cuarón, the film proved to be a big hit with critics and viewers, achieving a worldwide box office gross of $723 million against a budget of just $100 million. "Gravity" also did well on the awards circuit, winning seven Oscars and a number of BAFTAs.
While Bullock has been a high-paid actor throughout her career, with a net worth of around $250 million, the 2013 film was her biggest paycheck. Bullock was set to land at least $70 million from the role. This was made up of an upfront salary of $20 million as well as a percentage of the first-dollar gross and home video sales, which estimates suggest to be around $50 million.
Chris Hemsworth (Thor)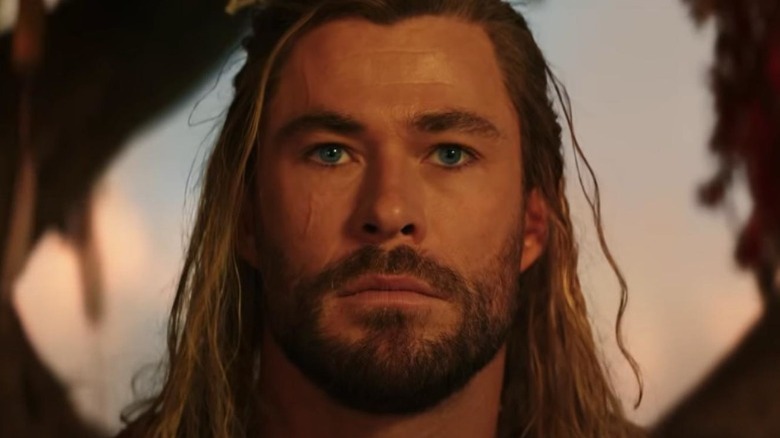 Disney
As one of the MCU's biggest stars, Chris Hemsworth has become a worldwide name. The Australian actor rose to prominence portraying the Norse god and has been involved in the Marvel franchise since 2011 when he first played Thor in the film of the same name. From that point, Hemsworth has appeared in multiple MCU releases, including three "Thor" sequels as well as "The Avengers" and "Avengers: Endgame." His latest project playing Thor came in the 2022 film "Thor: Love and Thunder." 
As you might expect, playing one of the MCU's most popular characters has allowed the actor to earn big bucks. According to Yahoo, he was paid just $150,000 for his debut in 2011 but this quickly grew to a fee of $15 million to $20 million for later appearances. Add in his fees for roles in "The Avengers" and "Avengers: Age of Ultron" and Hemsworth is likely to have been paid in the region of $80 million or more for playing the God of Thunder.
Harrison Ford (Indiana Jones)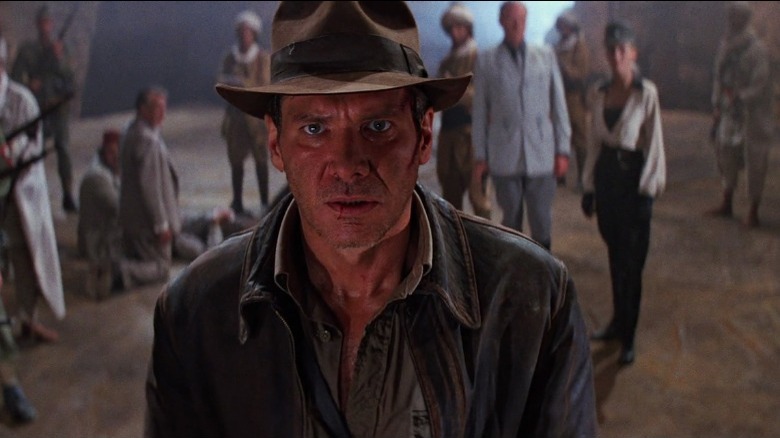 Paramount Pictures
In his more than 60 years of acting, Harrison Ford has become one of the most bankable leading men in Hollywood. He has also developed a reputation for portraying characters in successful franchises, from Han Solo in "Star Wars" to Jack Ryan in several films based on Tom Clancy novels. The actor has also appeared as Rick Deckard in the "Blade Runner" series and is set to join the MCU as Thaddeus Ross following the death of William Hurt.
Perhaps his most famous character, though, has been the archeologist Indiana Jones. First appearing in the 1981 film "Raiders of the Lost Ark," Ford has since appeared in four "Indiana Jones" films and will reprise the role in the 2023 installment "The Dial of Destiny" — which will land him at least $12 million according to Variety. That's a far cry from his earnings from "Indiana Jones and the Kingdom of the Crystal Skull," which topped out at $65 million due to a profit-sharing deal he had with Paramount. Add in his $5 million salaries for the original trilogy and Ford has likely made approximately $90 million from playing Indy.
Daniel Radcliffe (Harry Potter)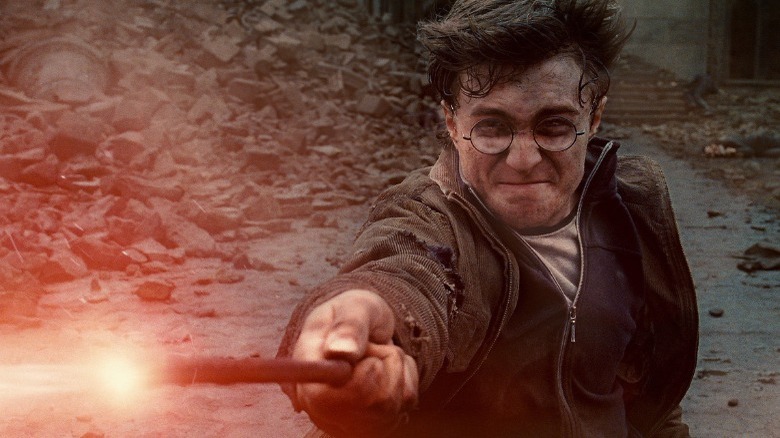 Warner Bros.
When Warner Bros. acquired the rights to produce a film series based on the "Harry Potter" novel series, it was clear that whoever played the titular character would end up being not only one of the most famous actors in the world but also one of the best paid. Daniel Radcliffe went on to portray the wizard throughout all eight of the fantasy films, from 2001's "Harry Potter and the Philosopher's Stone" all the way up to "Harry Potter and the Deathly Hallows – Part 2" in 2011.
Even at the young age that he took up the role, Radcliffe was paid pretty well and received a $1 million salary for the first movie. This fee then steadily rose to $6 million for "Harry Potter and the Prisoner of Azkaban" and then eventually reached a high of $24 million for the penultimate entry in the series. The two-part final film saw the actor paid a staggering $50 million, taking his total earnings from the "Harry Potter" film franchise to an impressive $95.6 million.
Adam Sandler (Various)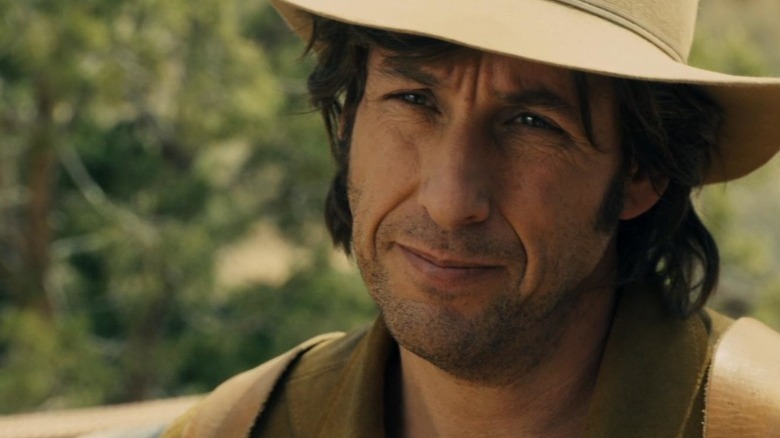 Netflix
Whatever you think of Adam Sandler and his more recent output, there's little denying that he has had a huge impact on the world of comedy throughout his career and proved to be a huge success. In fact, he continues to dominate Netflix, with his new releases becoming some of the most watched on the streaming service. From his early success with movies such as "Happy Gilmore" and "Billy Madison," Sandler has been a Hollywood force for over three decades now, so in some respects that shouldn't be all that surprising. Sandle has also proven he has what it takes for serious roles with critically acclaimed performances in the likes of "Hustle" and "Uncut Gems."
Sandler first inked a deal with Netflix to produce movies with the service back in 2014, which was worth a reported $250 million. That deal has since been extended twice, for the first time in 2018 and then in 2020 for another four films. While Netflix didn't reveal the figures that had been finalized as part of the negotiation to keep Sandler, the company did detail just how popular his projects have been. It's highly like this long-term deal has made Sandler one of the highest-paid actors in the world and he is often playing the same lovable goof character in basically all of his films.
Hugh Jackman (Wolverine)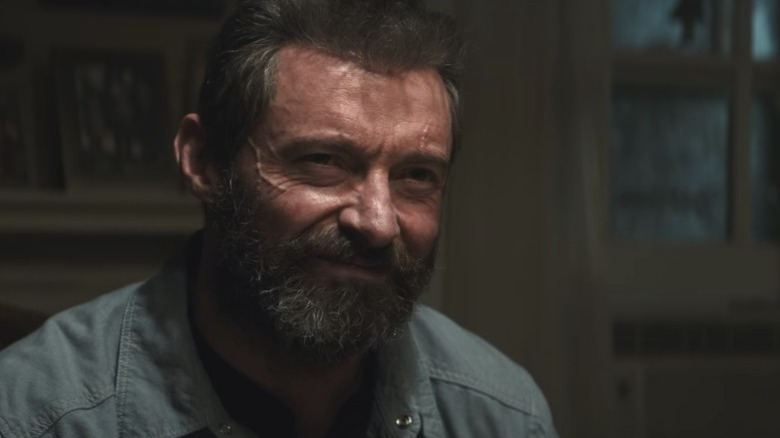 Fox
Hugh Jackman has established himself as one of the biggest Hollywood stars of the last two decades, starring in high-profile films such as "The Greatest Showman," "Les Misérables," and "The Prestige." However, his most famous role is undoubtedly Wolverine in the "X-Men" film franchise. The actor first portrayed the mutant in 2000 and continued to reprise the character up until 2017 when he made his final appearance in "Logan" — at least, that was until it was revealed he would have a role in the MCU film "Deadpool 3."
Having appeared in a total of nine "X-Men" films, Jackman would have likely been among the most expensive acting roles even if he was paid very little. But his popularity of acclaim for portraying Wolverine has allowed him to command significant salaries. By the end of his tenure, the actor was offered $100 million for a four-movie deal and had earned $20 million for appearances in "The Wolverine." Although he took a pay cut for "Logan," he was likely still paid somewhere in the region of $10 million, taking his total earnings to around $100 million.
Daniel Craig (Benoit Blanc)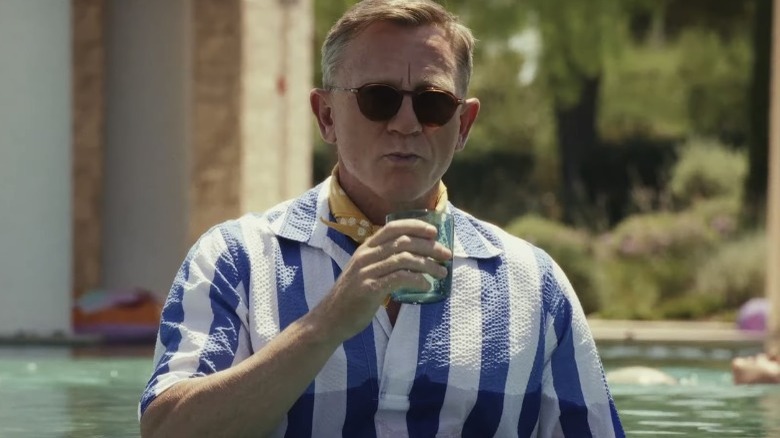 Netflix
After spending years appearing in small British productions and films, Daniel Craig achieved worldwide fame when he was cast in the role of James Bond. The actor first starred in the 2006 film "Casino Royale" and carried on playing the famous fictional spy in a further four installments of the series in some of the best entries in its 60-year history. The role of 007 was certainly a lucrative one, with Craig earning $85.4 million across the five films, with "Spectre" alone seeing him paid $30 million.
But the "James Bond" series isn't even Craig's highest-paid role. The year 2019 saw him portray a detective known as Benoit Blanc in Rian Johnson's comedy murder-mystery film "Knives Out." The success of this film led Netflix to pay $469 million to secure the rights to two sequels on the streaming service, a deal that will see the director and star actor each earn around $100 million according to The Hollywood Reporter. Although his salary for the first film in the series has not been revealed, his total pay for the franchise is likely to be far more than $100 million.
Tom Cruise (Pete Maverick Mitchel)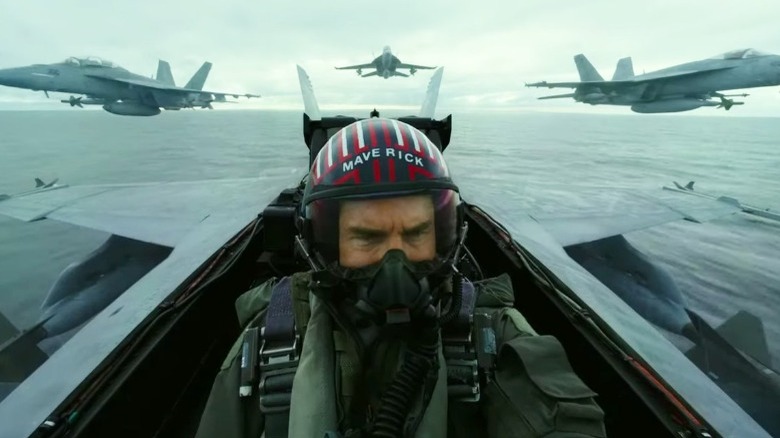 Paramount Pictures
Tom Cruise first starred as a fighter pilot for the U.S. Navy in 1986 in the hit action film "Top Gun." Helmed by future "Beverly Hills Cop II" and "The Last Boy Scout" director Tony Scott, the movie also saw Val Kilmer, Kelly McGillis, and Anthony Edwards star with Cruise in what became an impressive box office success. The action star returned in 2022 for "Top Gun: Maverick," reprising his role.
Although he had a modest salary for his role in the sequel, Cruise had backend deals in place that would give him a share of every ticket sale. With "Top Gun: Maverick" grossing more than $1.1 billion and winning several Academy Award nominations, Variety estimates that the actor earned around $100 million in total for the film.
Add onto this the still impressive $2 million that Cruise earned for his original appearance in "Top Gun" way back in 1986 and playing Pete "Maverick" Mitchel has been a lucrative move for the actor. The investment may well have been worth it, as a studio executive explained that the actor puts in a huge amount of extra work promoting his movies and is one of just a few actors who justify figures this high.
Bruce Willis (Malcolm Crowe)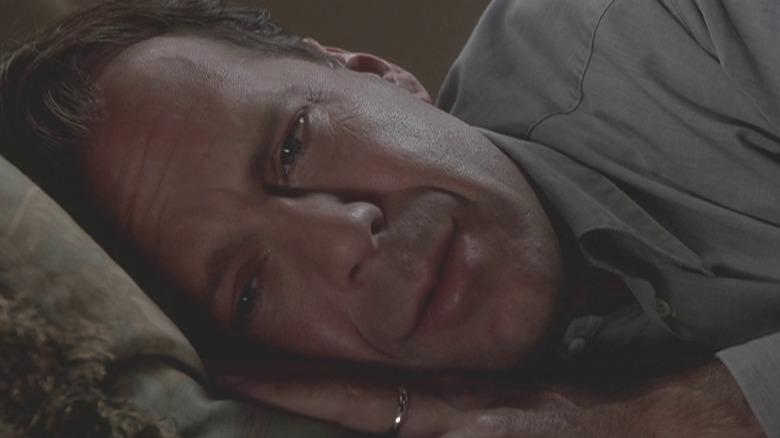 Buena Vista Pictures Distribution
"The Sixth Sense" not only brought filmmaker M. Night Shyamalan to worldwide attention but it also proved to be a pretty good payday for the main star Bruce Willis. First hitting cinemas in 1999, the psychological thriller sees the actor portray child psychologist Malcolm Crowe who works closely with Haley Joel Osment's Cole Sear character, a young boy who can seemingly communicate with the dead. The film ends with one of Hollywood's great twists and proved to be a worldwide success, achieving strong reviews from critics and grossing almost $700 million worldwide.
Willis only got the role in "The Sixth Sense" due to an abandoned movie known as "Broadway Brawler" that had lost Disney millions of dollars. As part of a deal to keep everyone happy, the actor agreed to star in three movies. M. Night Shyamalan's film was just one of two hits he starred in, with the other two being "Armageddon" and "The Kid." But "The Sixth Sense" proved to be the best-paying gig for Willis. Along with an impressive up-front payment, he negotiated a portion of the box office gross and home media sales. All of that ultimately earned him more than $100 million in total.
Will Smith (Agent J)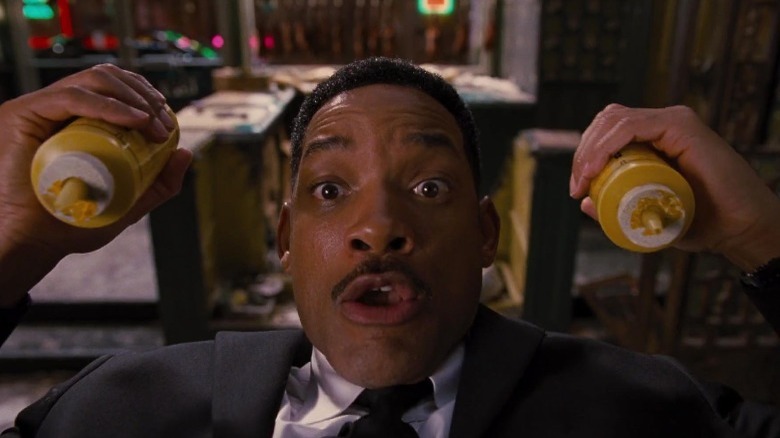 Sony Pictures Releasing
In a long career that has seen him release best-selling albums, star in his own television series, and become a Hollywood superstar, Will Smith has made a lot of great movies. Up there with the best of them is "Men in Black," a 1997 sci-fi comedy that saw him team up with Tommy Lee Jones as a new recruit at a secretive government agency that investigates alien threats on planet Earth. Grossing almost $600 million against a budget of just $90 million, it was almost certain that further "Men in Black" installments would be developed to take advantage of the success.
Smith was paid $5 million for his role in the original "Men in Black" and saw a big bump when he returned for the sequel, reportedly netting $20 million. When it came time to make a third film in the series, Smith was able to command a staggering fee that, according to The Hollywood Reporter, was as high as $100 million. That means he was paid almost half of the film's budget of $225 million and a large proportion of its $650 million box office gross. In total, Smith has earned an estimated $125 million for portraying Agent J.
Keanu Reeves (Neo)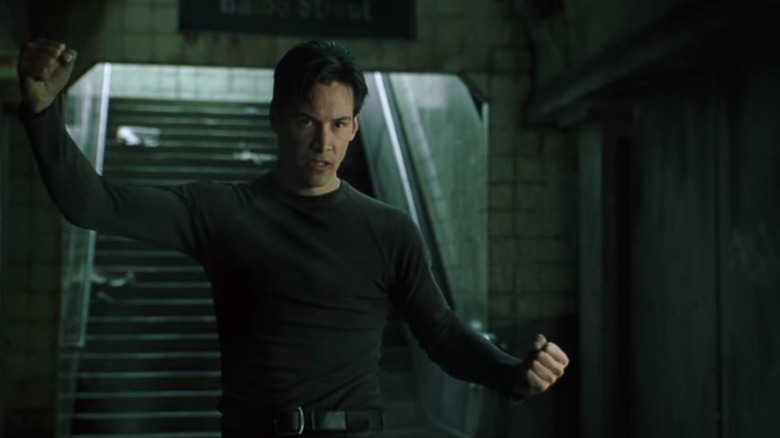 Warner Bros. Entertainment
Keanu Reeves has a proven track record as an actor, having successful performances in everything from comedies like "Bill & Ted's Excellent Adventure" and more serious roles in movies such as "The Devil's Advocate." But the actor is probably best known for his action roles — in particular, his portrayal of Neo in "The Matrix" franchise. The sci-fi series, which began in 1999, became a huge hit and spawned multiple sequels. This included two back-to-back films and the 2021 "The Matrix Resurrections" once again starring alongside Carrie-Anne Moss.
As the main star of "The Matrix," Reeves received the highest compensation for his work in the series. Not only was he paid a decent upfront fee, of between $15 to $20 million, but he also had a deal that provided bonuses depending on the box-office success of the original trilogy. Reports suggest this could have netted him a total of more than $150 million across all four entries thanks to the $1.7 billion total box office gross for the franchise.
Johnny Depp (Captain Jack Sparrow)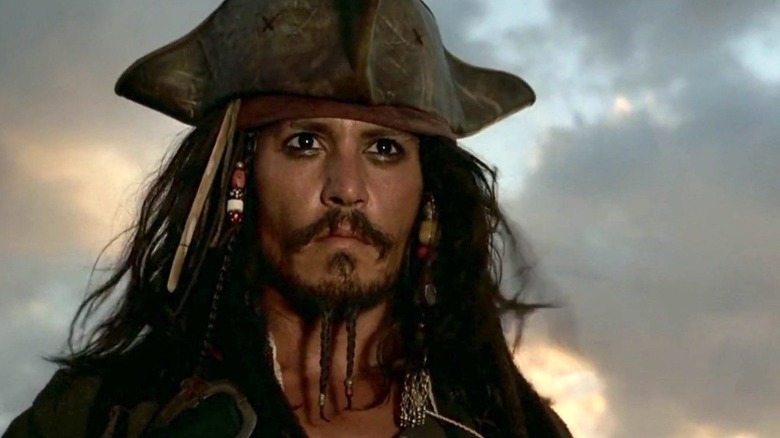 Disney
"Pirates of the Caribbean" didn't just turn a Disney theme park ride into a hugely popular movie franchise: It also spawned what has become one of the world's highest-grossing film franchises. The first entry saw Johnny Depp team up with Geoffrey Rush, Keira Knightley, and Orlando Bloom in an adventure that involved cursed Aztec gold and an undead army of pirates. Depp subsequently returned to the role of Captain Jack Sparrow a further four times, appearing in films such as "Dead Man's Chest" and "Dead Men Tell No Tales."
As the main star of the franchise, Depp has been able to command a huge salary for his appearances. His initial pay for the first movie was $10 million, with that rising for subsequent installments, to a staggering $55 million for the fourth film "On Stranger Tides." This was the most expensive film ever made at the time and was followed up with a $90 million fee for the fifth film. This puts the actor's total pay at around $275 million in total.
Robert Downey Jr. (Tony Stark)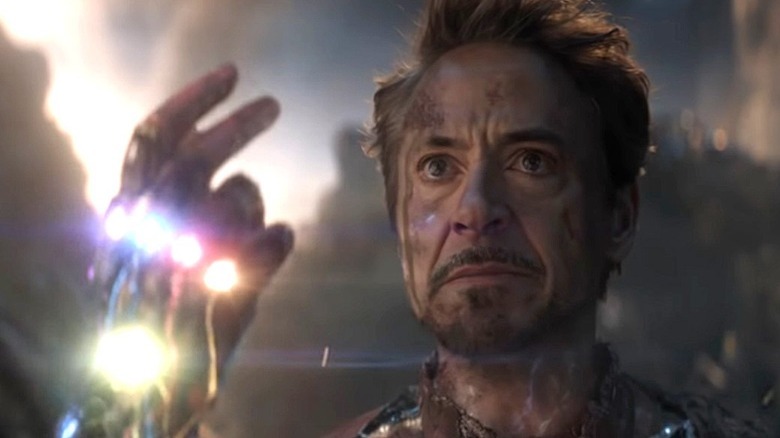 Disney
For many people, Robert Downey Jr. is the person most closely associated with the Marvel Cinematic Universe. The actor appeared in the very first entry of the franchise, starring as Tony Stark in "Iron Man." A major part of the success of the MCU, Downey Jr. returned to reprise his role in a variety of Marvel films, including two "Iron Man" sequels as well as "Captain America: Civil War," "Spider-Man: Homecoming," and "Avengers Infinity War. " Despite a number of career setbacks, playing the armored hero has led to the actor becoming one of the highest paid of all time.
A large part of this is due to a unique deal that Downey Jr. was able to negotiate with Marvel Studios. Unlike most other actors who have portrayed characters in the MCU, Downey Jr. receives a share of the backend depending on the box office performances of the movies he has roles in. For the likes of "Avengers: Endgame" and "Avengers: Infinity War," this can account for up to $75 million for each appearance. Combined with his pay for the other MCU entries and the actor has likely earned somewhere in the region of $400 million in total.
Tom Cruise (Ethan Hunt)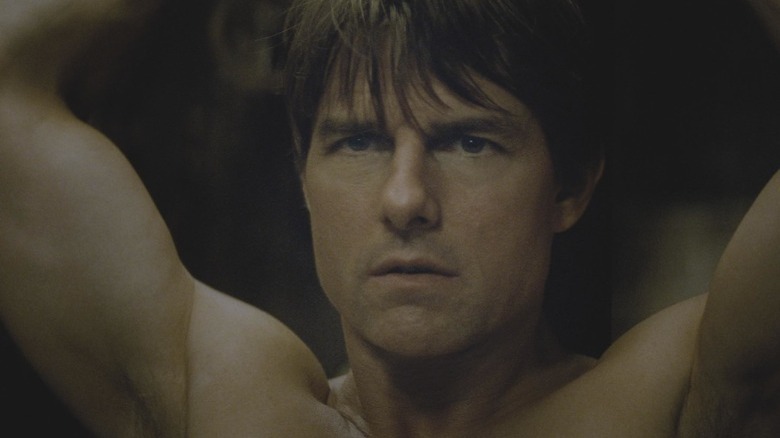 Paramount Pictures
If there is one film series that Tom Cruise is most closely associated with it is the "Mission: Impossible" franchise. The actor portrays IMF agent Ethan Hunt as he and his various team members try to avert global catastrophes and defeat enemies that threaten the national security of the United States. Since the first film in 1996, the spy series has gone on to expand to a total of six films, with two more on the way in the form of "Mission: Impossible – Dead Reckoning" over the next two years.
Considering the sheer success of the "Mission: Impossible" franchise, it shouldn't come as a huge surprise that Cruise has earned big money for his starring role. After all, the entire series has already earned more than $3.5 billion at the box office so far. According to reports, he has received between $70 million and $100 million for each entry, putting his total earnings at around $400 million.
Cruise has reportedly taken a smaller upfront fee of around $13 million for the upcoming "Mission: Impossible" entries but could get much more thanks to his backend deals that will see him receive significant bonuses depending on the box office performance of the films.