Reacher Season 2 Needs More Realistic Opponents To Keep Fans Interested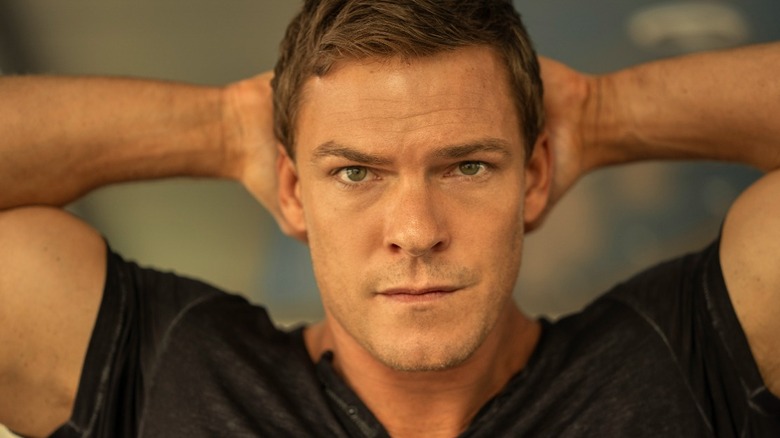 Amazon Studios
The adrenaline-fueled exploits of former military police officer Jack Reacher (Alan Ritchson) made Amazon Prime's "Reacher" a breakout hit for the streamer almost as soon as it launched in 2022. Revolving around the muscled-up, weapons-savvy central character of some 30 novels and short stories by author Lee Child, Season 1 of "Reacher" is based on Child's first Jack Reacher book, "Killing Floor." As such, its central narrative finds the big guy doing a lot of hand-to-hand combat as he battles murderous corruption in a backwater Georgia town.
But some fans want "Reacher" to, well, reach a bit higher in respect to Jack's opponents in Season 2. Posting on the show's subreddit, series' fan u/dotjake asked pointedly: "Anyone else find it annoying that Reacher easily takes out 3-4 randoms but is sluggish and [struggles] against obviously weaker opponents?" Likewise, "Reacher" buff u/Rokhard82 felt some of the fights on the show so far were logically flawed, saying they were exasperated by a scene where "Reacher took down 6 guys at the jail by himself but I'm supposed to believe he has such a hard time beating up a methed-up man at [Paul Hubble's] house?" Other fans also thought Reacher needs to face more believable baddies in Season 2.
Reacher fans feel Jack simply needs more plausible enemies next season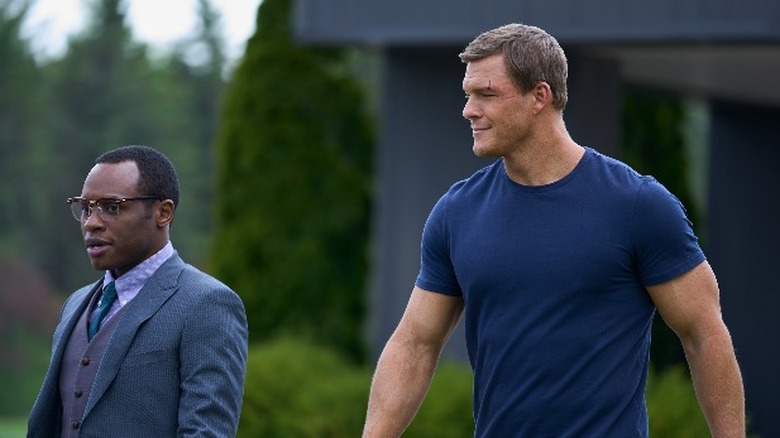 Amazon Studios
A number of "Reacher" viewers want to see the show level up the credibility of crooks and combat for Jack in the show's second season. Referencing the same scene mentioned above, Redditor u/willie4979 was especially put off by the way that Jack was repeatedly struck directly on the head by an assailant wielding a crowbar, but with apparently very little to show in the way of injuries. And while scenes involving fist fights might leave some room for debate about the cosmetic aftermath, being  hit in the face over and over again with a crowbar would have to leave a mark, right?
Meanwhile, other fans also voiced their disappointment with the strength or prowess of Jack's enemies and how he seemed to escape being seriously damaged during often violent encounters. Viewer u/levloveslife for instance offered some helpful continuity advice for the scriptwriters, saying, "It would have been nice to see him getting more and more bruised in the hours following that fight, especially in his arms." Meanwhile, series' fan u/belizeanheat also wanted to see changes to Jack's fight scenes, writing, "Yeah they need to fix that s**t," before concluding that they thought the problem was a case of micromanaging "Reacher" execs' inappropriate meddling in the show's content. And while there's no release date announced yet for Season 2 and its hopefully improved combat sequences, Dead Good Books reports it will be based on Child's novel "Bad Luck and Trouble."