Will Robert Pattinson's Batman Show Up In Max's The Penguin?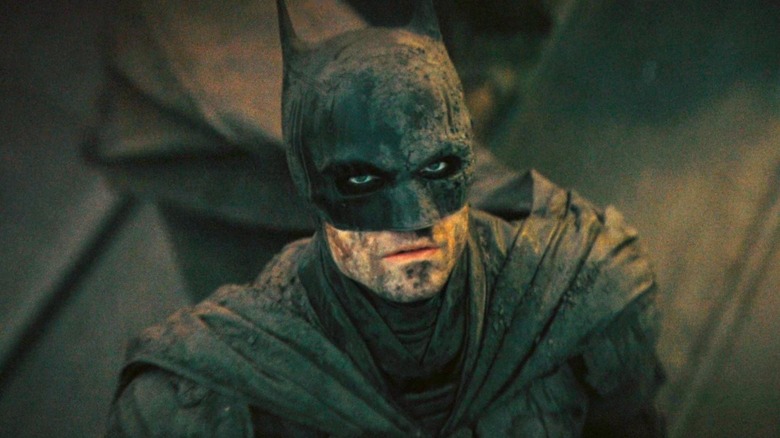 Warner Bros. Discovery
As James Gunn and Peter Safran's DC Universe prepares for its highly-anticipated launch, director Matt Reeves' "The Batman" universe is still going strong. Following the aforementioned 2022 hit, the Max — formerly known as HBO Max — streaming service has its sights set on a television spin-off. The series puts the focus on Colin Farrell's Oswald "Oz" Cobblepot, also known as the Penguin, as he climbs the ranks of Gotham City's criminal underworld. Naturally, with this premise in mind, one has to wonder if Robert Pattinson's Batman will make an appearance.
Though many details of "The Penguin" remain under lock and key, rumor has it that Pattinson himself will indeed pop up briefly on the show. This information comes from "The Hot Mic" podcast, where co-host Jeff Sneider shared that fans can expect an appearance from the actor at some point during Cobblepot's criminal underworld power grab. Although, Sneider notes that he's unsure who Pattinson would appear as — Bruce Wayne or Batman. With that, we'll just have to wait and see what Reeves has in mind for Pattinson on the small screen, if anything at all.
Gunn himself has also commented on Pattinson's involvement, and what he had to say on the subject was intriguing, to say the least.
James Gunn doesn't rule out Pattinson's Batman appearing on TV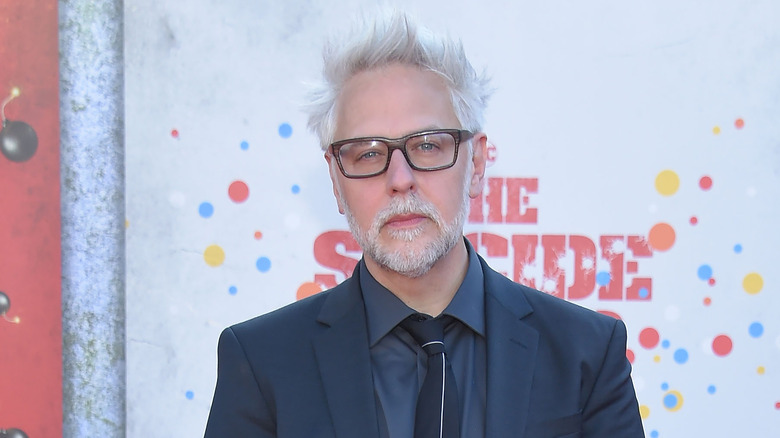 DFree/Shutterstock
In live-action specifically, Batman has had a complicated relationship with television. Despite a host of DC shows coming to fruition, with some even focused on Batfamily characters such as Robin and Batwoman, over the years, the Dark Knight hasn't made many direct appearances. In most cases, he's either killed off-screen, missing, or retired. Therefore, it's fair to wonder if Robert Pattinson's Batman could even take part in a project like "The Penguin." Thankfully, James Gunn has cleared the air when it comes to the mystery of his potential appearance.
In March 2023, Twitter user @thebatfilm made a post regarding alleged hangups that would prevent Pattinson's Batman from appearing on "The Penguin." According to their source, he would likely only be able to appear as Bruce Wayne or under his Drifter persona, as supposed legalities make it next to impossible to put Batman on TV. Thankfully, Gunn was quick to respond to such claims with a very succinct "This is not true." While this isn't confirmation that Pattinson will pop up on "The Penguin," it is confirmation that there's nothing stopping those behind the show from including him as the Caped Crusader.
Farrell is up for another cinematic showdown between Penguin and Batman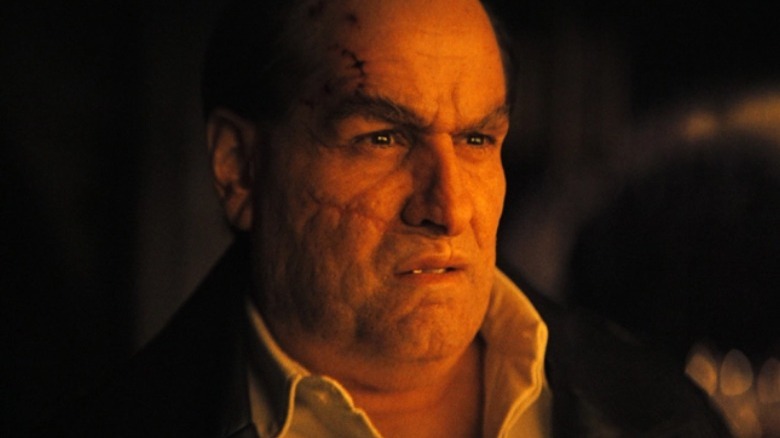 Warner Bros. Discovery/DC
Regardless of whether or not Robert Pattinson appears as Bruce Wayne or Batman on "The Penguin," fans haven't seen the last of the actor in DC media. The Matt Reeves-directed "The Batman 2" is indeed on the way, with Pattinson set to return in the title role. Naturally, speculation has begun to run rampant over who the main villain — or villains — could be now that Paul Dano's Riddler is behind bars. Some suspect that Barry Keoghan's Joker could take the spot, while Pattinson himself has his fingers crossed that the Court of Owls will feature. 
Meanwhile, Colin Farrell has shared that he'd be more than happy to return as the Penguin for another cinematic showdown with Batman under Reeves' direction. "I'd love to be in ['The Batman 2']. I loved working with Matt. I just think he did such an extraordinary job in that film," Farrell said during an appearance on Variety's "Awards Circuit Podcast." It's unknown if Farrell's Penguin will factor into the story of "The Batman 2," but if Max's "The Penguin" doesn't give fans another clash between Oz and the Dark Knight, hopefully the highly-anticipated sequel will.
At the time of this writing, "The Penguin" lacks a release date, so it seems we have some waiting to do before we find out definitively if Robert Pattinson — with or without his Batman cowl — will make an appearance.