Virgin River S5: Lydie's Chances Of Survival Aren't High If She Remains Alone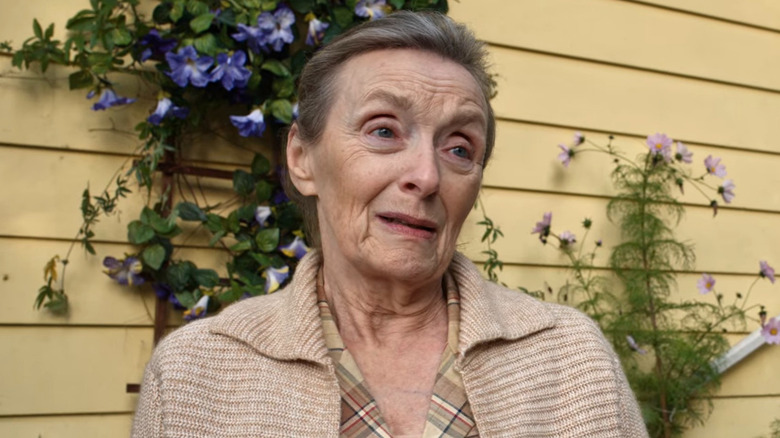 Netflix
While the love story between Mel (Martin Henderson) and Jack (Alexandra Breckenridge) is one of the prime reasons viewers tune into Netflix's soapy drama "Virgin River," the show's secondary stories have become just as intriguing. Fans love the grown-up, mature storylines, like the reunion between Dr. Vernon "Doc" Mullins (Tim Matheson) and his estranged wife Hope (Annette O'Toole). And then there's the sizzling romance between Brie Sheridan (Zibby Allen) and Dan Brady (Benjamin Hollingsworth), who's trying to become a better person since meeting and falling for Brie.
Along with the romances are the friendships and family bonds, like Lydie (Christina Jastrzembska) and her grandson Ricky (Grayson Maxwell Gurnsey). But Season 4 ended with Ricky's deciding to enter the military, and hugging Jack goodbye before boarding a bus. Gurnsey told Hello! that "he won't be in season five but maybe season six or seven, who knows. I'm always happy to come back."
Viewers are already fearing the worst outcome for Lydie, with Reddit user u/z-moneyz theorizing in a "Virgin River" subreddit that "Ricky comes back to Virgin River for the funeral." Fans are worried that, without her grandson around, Lydie's survival chances aren't good.
Lydie's friends are determined to keep her from getting lonely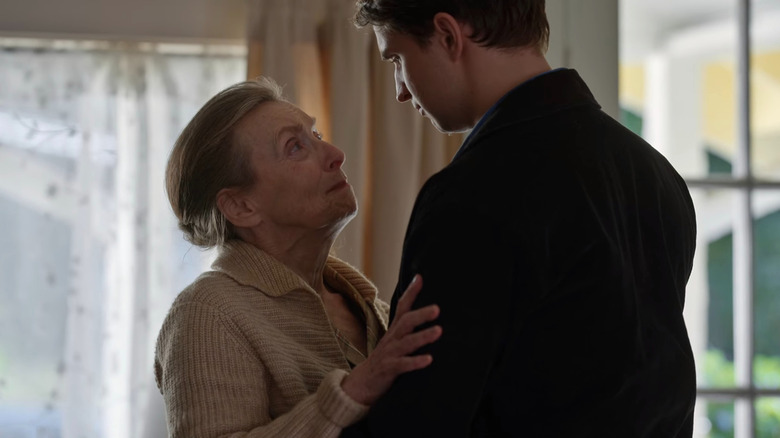 Netflix
While Lydie only appeared in a handful of episodes in the first two seasons of "Virgin River," the last two seasons have given fans a chance to get to know her better. As part of the group of ladies that get together to knit at Jack's Bar, she's always supportive of the other women. For many viewers, her character has become an endearing character. "I've really wanted to see more of her. She's the loveliest person in the show," u/veganashleigh wrote. But many fans see Ricky's leaving as a dismal sign for Lydie's future. "Can we all agree Lydie is going to die while Ricky is gone? Ugh that scene of her alone in her empty house broke my heart," u/idkmybffhaley wrote.
But despite the fearful comments, the Season 4 finale did end on a positive note, with Muriel (Teryl Rothery), Jo Ellen (Gwynyth Walsh), and Hope showing up at her house because they were worried about her. They tell her that, whenever she gets lonely, she's going to call one of them to come over. Ricky may be gone, but she still has many people that care about her. 
And with Hope's brain damage, one fan, u/Beautiful_Union_4826 thought of an excellent solution: "Hope needs someone to be in the house to help her, Lydie is sad about being alone. They are friends, so why doesn't Lydie just move in with Hope? Seems like the most practical arrangement."