The Boys Season 4 Is Still Finding Ways To Shock Seth Rogen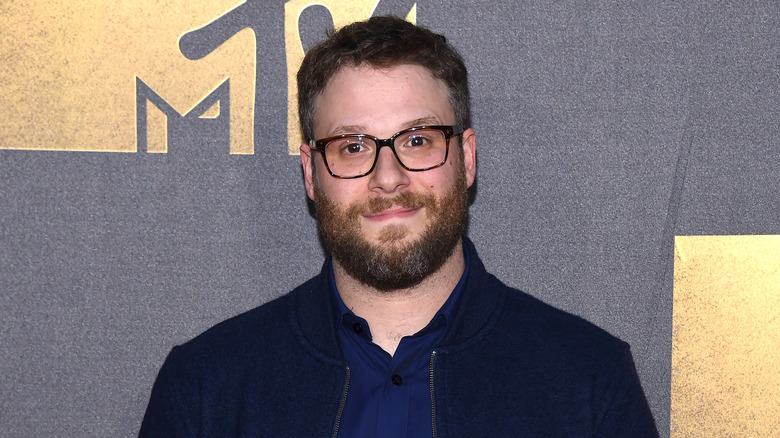 DFree/Shutterstock
"The Boys" is a series that's known for jaw-dropping moments and the end of Season 3 has plenty to choose from. Billy Butcher (Karl Urban) is living on borrowed time and Homelander (Antony Starr) has come untethered from his flimsy sense of morality. Still, there's plenty of murder and mayhem to look forward to in Season 4. During an interview with Collider, "The Boys" executive producer Seth Rogen revealed that the upcoming season will maintain the shock value of prior seasons. In fact, it sounds like Season 4 will go above and beyond to keep viewers on the edge of their seats.
"I don't know if I can necessarily tease anything about Season 4 other than, like, you know, just when I think I can't be more shocked by what they're doing over there, they find a way to shock me even more," Rogen told the outlet.
The stars of the show have some intriguing words to describe Season 4, so it certainly seems like fans are in for a wild ride. We've already seen The Deep (Chace Crawford) hooking up with an octopus and Termite (Brett Geddes) crawling around inside his boyfriend, so the bar for the bizarre is set pretty high at the moment. It's hard to imagine what will happen next, but it's safe to say that Season 4 will see the characters continue to go up against the issues that have plagued them since the beginning.
Season 4 of The Boys will be shocking and emotional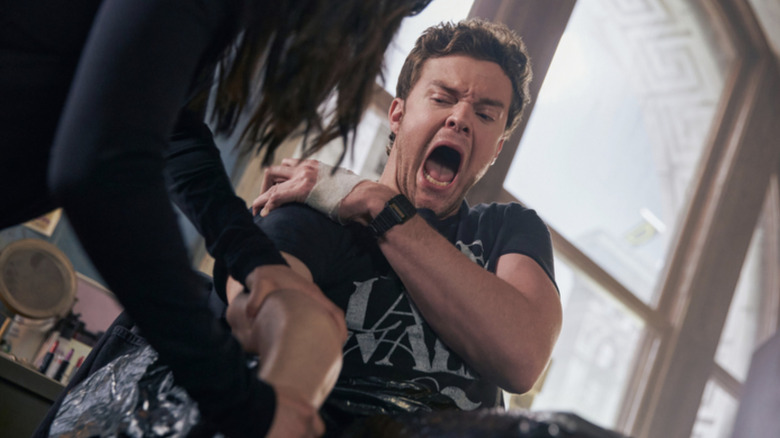 Amazon Studios
When it comes to violence, gore, sex, and the depraved, "The Boys" doesn't hold back. In a world where super-powered individuals aren't held accountable for their actions, those with abilities are free to sow chaos unhindered. Billy, Hughie (Jack Quaid), Mother's Milk (Laz Alonso), Frenchie (Tomer Capone), Kimiko (Karen Fukuhara), and Annie (Erin Moriarty) certainly have their work cut out for them next season, especially since the external forces working against them are just as intimidating as their inner demons. While Seth Rogen is clearly implying that Season 4 will be action-packed, series showrunner Eric Kripke wants viewers to remember the characters at the heart of the narrative.
"It's super interesting and fun and really, really emotionally rich. Probably as emotionally complicated as we've ever done," Kripke told Variety about the upcoming season, which does not yet have a release date. "So far, that's been my big takeaway. Everyone is really facing their core issues in a way that's pretty exciting, a very character-driven season."
One thing that "The Boys" does exceptionally well is explore the dark side of superheroes. The show has shown that while superheroes have other-worldly powers, they still fall victim to human emotions like shame, loneliness, greed, and jealousy. Without his cape and laser vision, Homelander is just an ordinary man with ordinary weaknesses, so it will be interesting to see what, if anything, stops him in the end.