The Boys Stars Have Intriguing Words To Describe Season 4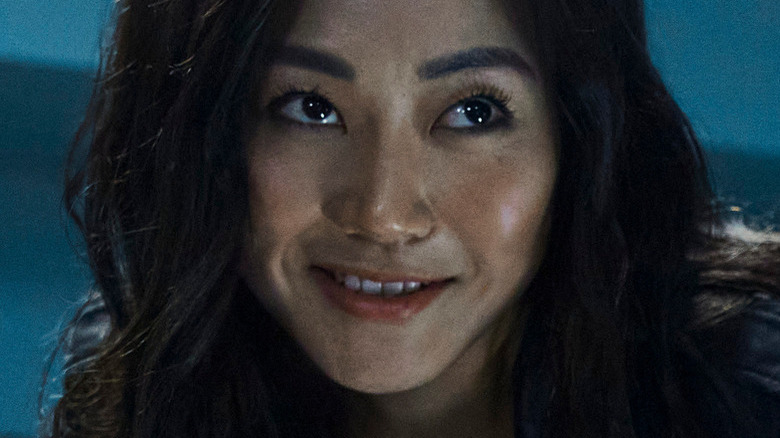 Amazon Prime Video
The cast of Amazon Prime Video's "The Boys" shared some cryptic warnings about the show's next installment.
In an interview with OK! Magazine, three stars of the show — Laz Alonso (Mother's Milk), Tomer Capone (Frenchy), and Karen Fukuhara (Kimiko) — provided their thoughts on the casting of Jeffrey Dean Morgan, as well as small hints as to what fans can expect in the future. Morgan (who the magazine recounts is a longtime fan of the show) is one of several new mystery additions to Season 4, including Elliot Knight ("Titans") and fellow "Supernatural" alum Rob Benedict.
Though the stars revealed that they've begun shooting Season 4 of "The Boys" in Canada, their scenes have apparently not involved Morgan whatsoever — in fact, the trio haven't even met the actor. "We have yet to meet him or see him and he hasn't been on set," admitted Alonso. "So we're just kind of waiting ... " Both Alonso and Capone then stated that the "Walking Dead" star is "ready" to join on while expressing their anticipation to work with him. "It's like, well, get your ass over here then!" Alonso joked.
Though they may not know much about who Jeffery Dean Morgan will be playing, they did offer three words to describe the upcoming fourth season.
The cast teases a reckless fourth season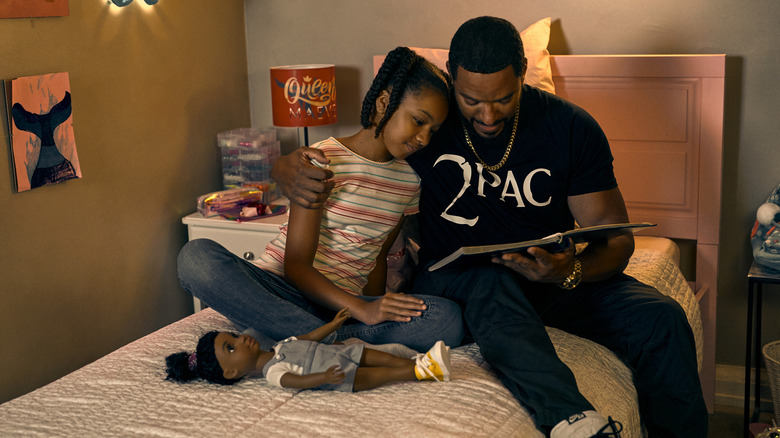 Amazon Prime Video
Asked by OK! Magazine to sum up the fourth season in one word, each actor made their pick in turn. Laz Alonso — who has seemingly shed his iconic facial hair for the new season — said "beardless." As silly as this response may seem, it could be a sly nod toward his softening character arc. Season 3 saw MM develop a stronger, more vulnerable relationship with his daughter that will likely continue to grow and challenge him.
Tomer Capone said "diverse," which could have any number of meanings either ironic or sincere. While the show has featured LGBTQ+ characters and characters of color in the past, it has also regularly skewered the self-satisfied nature in which those in power try to engage in shallow identity politics (A-Train and Queen Maeve are prime examples of this theme).
Karen Fukuhara said "reckless," which is all at once vague and promising. Should Season 4 be truly reckless, there's no telling where the story could go — and if any series could make good on such a promise, it's probably "The Boys."