Jack Ryan Season 4 Will Be The Series' Last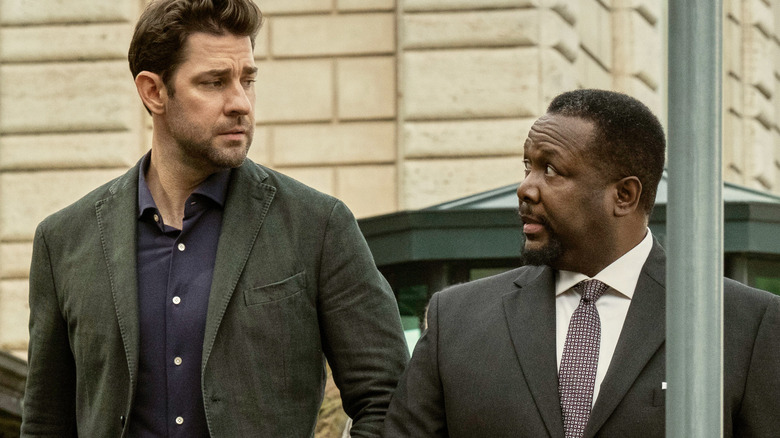 Philippe Antonello/Prime Video
"Jack Ryan" Season 3 dropped in its entirety to Amazon Prime Video in December of 2022, setting the stage for an already-confirmed Season 4, which will premiere on a date that has yet to be determined. For the time being, "Jack Ryan" fans got some fantastic news when Amazon announced that Michael Peña will join the cast of its fourth season.
Unfortunately for fans of the series thus far, even an Emmy-worthy performance from Peña won't be enough to guarantee its continuation, because Amazon already confirmed that "Jack Ryan" Season 4 will be the show's last, according to a report by Deadline. That said, Peña may still be key to the future of the "Jack Ryan" franchise. While the show in its current incarnation is undeniably ending, this same report credits an anonymous source with revealing that a spinoff dedicated to Peña's character Ding Chavez is already in development.
John Krasinski, who plays the series' titular character, only ever committed to four seasons of "Jack Ryan," so its end may simply be an inevitability, given that the popular "Office" star is likely interested in new opportunities. The rumored Peña series, meanwhile, can keep the show's universe alive even in Krasinski's wake.
Fans won't have to wait long for Jack Ryan Season 4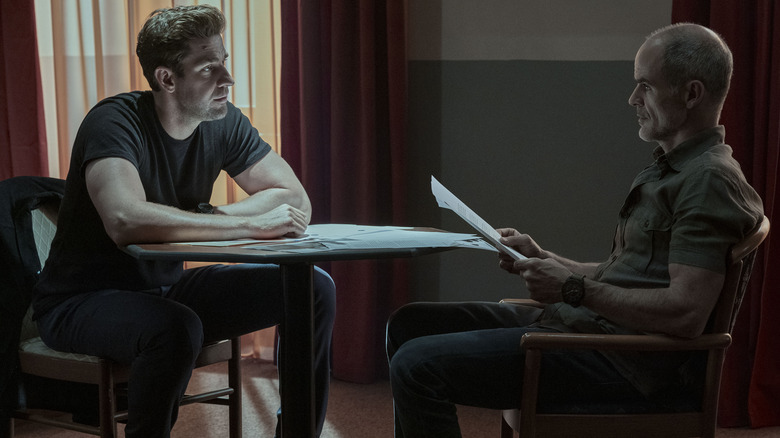 Jonny Cournoyer/Prime Video
Season 2 of "Jack Ryan" premiered only a little over a year after its first season hit Amazon Prime Video. However, Season 3 followed a gap of just over three years, leaving fans of the show empty-handed for an atypically lengthy amount of time. John Krasinski revealed how he decided to address this long wait in an interview with The Wrap. After learning that Amazon greenlit a fourth season prior even to Season 3 entering into production, Krasinski and co. decided to film both seasons at once in order to expedite the release of the show's final batch of episodes.
"We already finished [Season 4], we actually shot three and four back to back," he said. "So that was the whole idea, knowing that the fans would go so long in between two and three, we decided to do three and four back to back so that they wouldn't have to wait that long again."
While "Jack Ryan" may be ending soon, then, fans should be able to watch the show enter into its endgame in the near future, with filming of its conclusion long since complete.