The Last Of Us: Melanie Lynskey Wants A Kathleen Spin-Off And That's A Colossal Mistake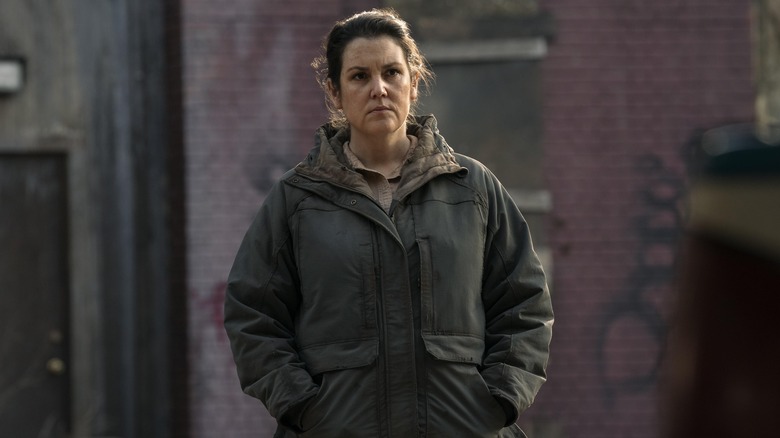 Liane Hentscher/HBO
To say that the recent successes of video game adaptations like HBO's "The Last of Us" and Nintendo and Illumination's "The Super Mario Bros. Movie" are suggestive of an incoming rush of gaming adaptations would be an understatement. With other major gaming properties like "God of War" and "Horizon Zero Dawn" already in the works, it looks like this is going to be a huge boom for the entertainment industry. However, while characters like Donkey Kong might have enough cache with audiences to justify a spin-off of their own, that doesn't mean that we need to get all spin-off crazy with every gaming adaptation ... which is, it seems, exactly what Melanie Lynskey is suggesting. 
Fans will recall that the performer showed up as Kathleen in "The Last of Us," a woman who leads a revolutionary group in Kansas City that has taken brutal control over the entire area. She's great on the show, as always, but throughout her two appearances, we learn pretty much all we need to know about the character, including what her motivations and regrets are, and how she ultimately meets her demise.
However, Lynskey still thinks there's a reason to go on with a Kathleen spin-off that tells her origin story. Honestly, we love Ms. Lynskey just as much as anyone else, but she's totally wrong on this one.
Kathleen wasn't in the Last of Us games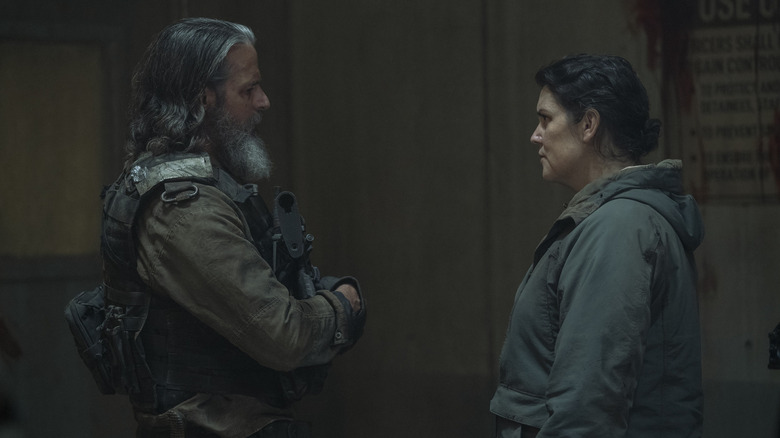 Liane Hentscher/HBO
The first and biggest strike against doing a Kathleen spin-off of "The Last of Us" is that Kathleen wasn't even in the source material. Kathleen is a brand new character, invented from whole cloth for the HBO adaptation of Naughty Dog's survival horror series. While critics and fans mostly loved the moving love story that built out Bill and Frank's characters, Kathleen — while great — doesn't have the fan nostalgia and interest to justify what Lynskey is proposing.
While there is already very little reason to do an origin story for a dead character, there's even less reason to do so with Kathleen. As we mentioned above, her motivations and character traits were already explored through a monologue she gives about her dead brother. Furthermore, we watched her ironic death at the vicious hands of a young infected, giving her character a clean endpoint.
To hammer that nail in even further, Kathleen's group seems to be crippled following the terrifying climax of Season 1, Episode 5 of "The Last of Us." So with Season 2 of the series already on the burner for HBO, why on Earth would they sideline themselves with a spin-off?
Lynskey has plenty on her plate already with Yellowjackets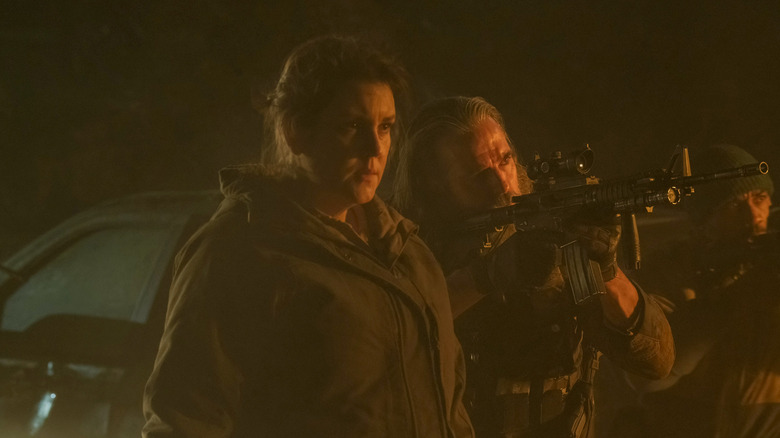 Liane Hentscher/HBO
Of course, it's also worth noting that Melanie Lynskey is currently headlining another critically acclaimed dramatic series with Showtime's cult cannibal thriller, "Yellowjackets." As that series continues to see its fans buzzing like the titular insects, it's probably not the right time to risk slowing down that hype train for a spin-off of "The Last of Us."
Naturally, Lynskey could just as easily make time to star in another TV series, much like how Pedro Pascal headlines both "The Last of Us" and "The Mandalorian." However, even if Kathleen's introduction and purpose in the franchise didn't take away from the series, her character simply isn't compelling enough to justify making even a short mini-series. At best, a series like this would just re-explore events we've already heard about, like the death of Kathleen's brother and how her rebellious group overthrew FEDRA prior to the arrival of Joel (Pascal) and Ellie (Bella Ramsey). If that sounds like a pointless waste of time, it's probably because it absolutely is, which is why it shouldn't be made in the first place.
HBO shouldn't waste the good will of its Last of Us audience with filler material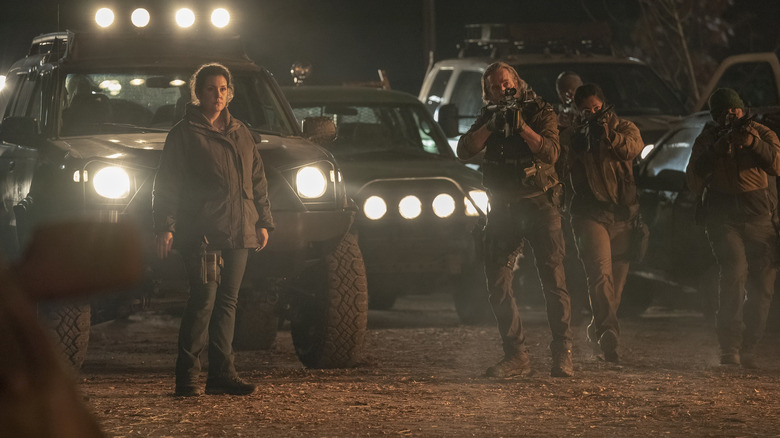 Liane Hentscher/HBO
At the moment, HBO has an extremely good thing going with its "The Last of Us" adaptation. The series made enough deviations from the source material to feel like its own unique thing, but has also pleased fans by nailing the most pivotal plot beats of the first game in the series. With hype for Season 2 at an all-time high, it would be a massive mistake for HBO to cheapen the brand of "The Last of Us" with a needless cash-in like Kathleen's origin story. 
Season 1 was already a massive hit in terms of critical response, fan reaction, and viewership, and Season 2 is primed to shock viewers when the series returns. As Season 2 is set to introduce several new characters, organizations, and plot points, it would be pointlessly distracting to linger in past events from "The Last of Us," especially with the time jump we're almost certain to see in the second season. 
While we're all for having more Melanie Lynskey on our television screens, giving her character on this particular series a spin-off would be a colossal waste of time, for both the talented actor herself and HBO as a whole.