Ted Lasso S3: Roy And Keeley Might Not Be Getting Back Together, And That's Okay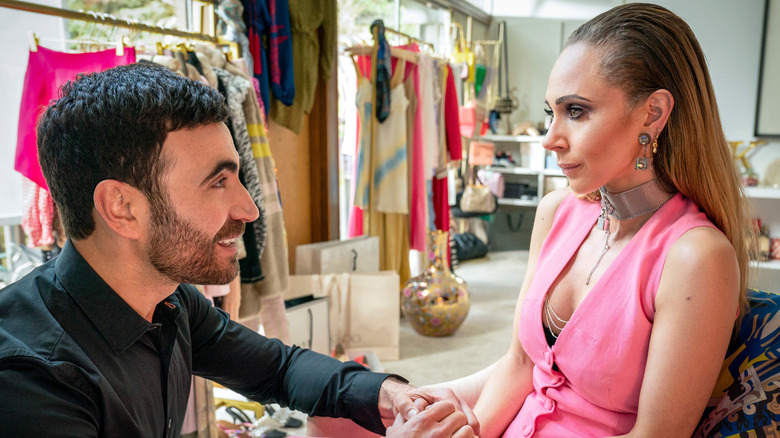 Apple TV+
If you're still torn about Richmond's biggest grump and Bantr boss parting ways in season 2, then this week's "Ted Lasso" episode will hurt. Honestly, the signs were there all along that Keeley (Juno Temple) and Roy (Brett Goldstein) might not work as a couple. From the second Keeley (Juno Temple) glimpsed those shiny shoes and the powerhouse of a businesswoman wearing them, sparks flew between her and Jack (Jodi Balfour). Throw in a bottle of vodka and an empty office, and well ... Let's say the frosted glass wasn't required, given the amount of steam between them!
Of course, the hopeless romantics who tune into Apple TV+'s flagship show will likely be crossing their fingers that this fling won't last. Sure, maybe things will work out for them down the road. Perhaps sweet little Phoebe's (Elodie Blomfield) words of wisdom (which fans fully supported) stuck with her Uncle Roy Kent (Brett Goldstein). By the end of season 3, he could win Keeley back.
Well, we hate to break it to you, but it only takes a look back through old game footage to certify that Roy and Keeley are a thing of the past. But that's not a bad thing for either party involved!
Roy and Keeley are on seperate personal journeys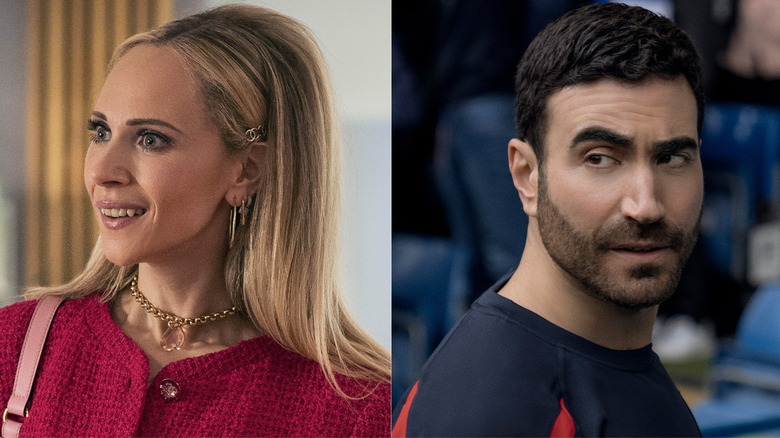 Apple TV+
Ever since this goldfish-out-of-water story began, the show's message was clear: Accepting things you can't change but believe that everyone has it in them to be better versions of themselves. Unfortunately, in the case of Roy and Keeley, the timing of their independent epiphanies just wasn't synchronized with one another.
Since she left the egotistical Jamie (Phil Dunster), Keeley has gone from strength to strength. However, her rapid personal growth overshot Roy's by miles. Her journey to become a business mogul was misinterpreted by her former flame. After Keeley chipped away at Richmond's gravel-gargling assistant gaffer, it led the constantly enraged Roy to struggle mastering feelings he'd shelved for years. In opening up to someone he cared so much about, the only thing he saw was that she was better without him — even though it was his support that helped her believe in her dreams.
As Goldstein explained to Glamour, "Fundamentally, he thinks he's not worthy and that he doesn't deserve this love; I think he's kind of three steps forward, two steps back." It's a slow process, but in a season all about people moving on, Roy might turn a corner — thanks to the help of an unlikely ally.
Jamie will help Roy get to a better place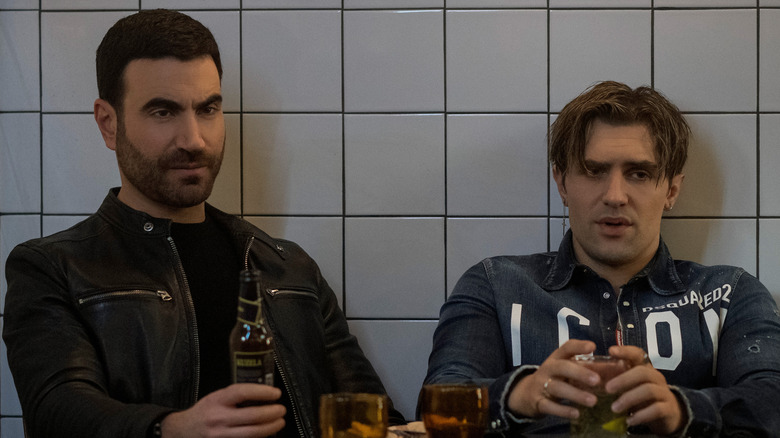 Apple TV+
Now that the whistle has blown on the first half of the show's final season, it's fitting that we see Roy's healing journey. Keeley has progressed in overcoming her break-up with heartbreaking lines like: "It still hurts, and I'm tired of feeling like that." But Roy hasn't dealt with these feelings. But tomorrow could be a new day! This week's episode ends with Roy and Jamie keen to train together. It's a routine that could build a stronger bond between the two and put Jamie where he needs to be when word gets out about Keeley's new romance.
Since AFC Richmond learned that Royeeley was no more, Kent's former rival was the first to comfort him — even if he came at him too fast. With the pair focused on improving Jamie's performance, it could also pave the way to friendship. The man is known for being every f*****g where is already heading where we never thought he'd be: helping someone he loathes. Doing so could give him a shoulder to lean on when he inevitably needs it. Jamie will be able to pass on some words of wisdom to his "dusty old fart" of a coach. Roy, like it or not, will need to hear it.
Roy and Keeley could still support each other — but that's it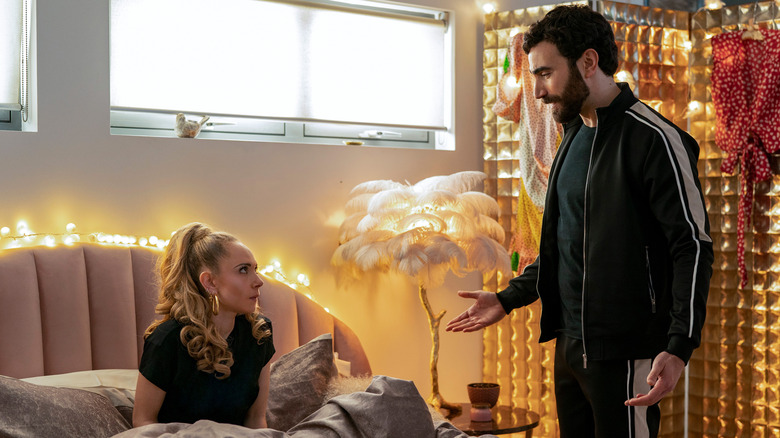 Apple TV+
Even with this mapped-out theory, that doesn't mean we want to see them back together. Roy might eventually realize he's worthy of love and Phoebe was right — he really was stupid for calling things off. It would certainly see "Ted Lasso" end on an uplifting note that fans want to see. But let's be real here, healthy personal improvement is a journey that's just as rewarding.
While Roy and Keeley still clearly have feelings for one another, both are in a place that might make friendship the best option. Roy was in awe of Keeley for excelling when they were a couple. Keeley saw a stadium of fans chant Roy's name. They only want what's best for each other — even if they're not by each other's side when it happens. As Richmond's games have shown, any win is worth celebrating, whether you're on the pitch for it or not.