Ted Lasso Fans Fully Support Phoebe Questioning Roy In S3 Episode 1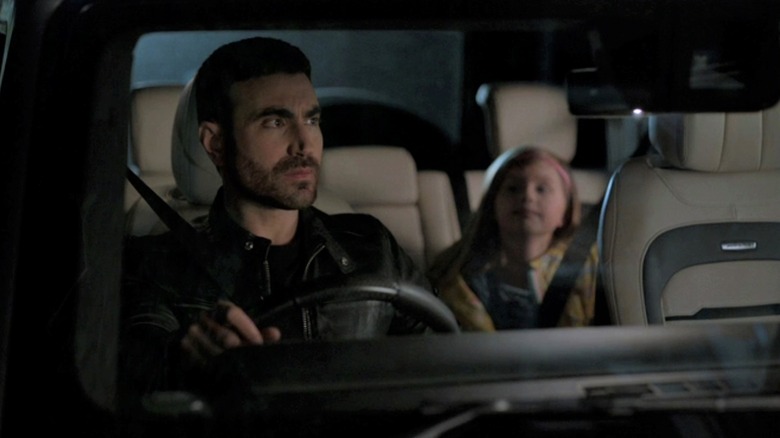 Apple TV+
Contains spoilers for "Ted Lasso" Season 3, Episode 1 — "Smells Like Mean Spirit"
The wait for "Ted Lasso" Season 3 is finally over, and Episode 1 showed viewers that a lot has changed since we last saw these characters. After the end of Season 2, it's clear that a few characters will be leaving Nelson Road. Nate (Nick Mohammed) betrays his friends in favor of working as a coach for Rupert (Anthony Head) at West Ham United. This wasn't the only departure, though thankfully, Keeley (Juno Temple) left for a much happier reason. Episode 1 demonstrates that she's been hard at work at her new public relations firm, but not everything is right in Keeley's world. The last few minutes of the installment reveal that Roy (Brett Goldstein) and Keeley have decided to part ways.
The decision doesn't exactly come as a complete shock. At the end of Season 2, Roy and Keeley already agreed that they would be spending time apart while she laid the foundation for her business and he went on an extended vacation. They were already primed for a more formal separation, but viewers are still disappointed to see this couple part ways — and there is one character who is equally disappointed. 
When it comes to Roy and Keeley's breakup, Ted Lasso fans think that Phoebe (Elodie Blomfield) is asking the right questions.
Ted Lasso fans see Phoebe as the voice of reason amid Roy and Keeley's breakup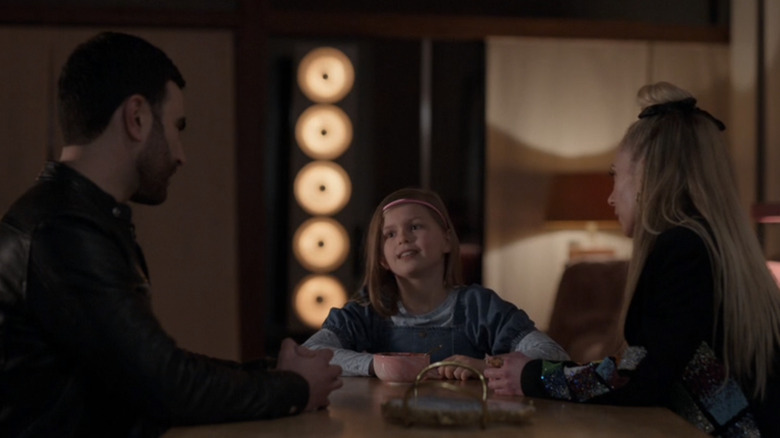 Apple TV+
If it isn't hard enough to see how Roy and Keeley's romance has faded into something so strained, it's heartbreaking to watch them explain their breakup to Roy's niece, Phoebe. While she's saddened by this turn of events, Phoebe isn't shy about her feelings. Phoebe innocently asks them why they're breaking up, forcing the pair to confront the reality of their decision, and fans appreciate her frankness.
"'Why are you breaking up' MY EXACT QUESTION PHOEBE," said Reddit user u/SomeoneThrewMyShoe in a discussion thread of the episode. Even though it wasn't a happy scene, fans were glad to have their feelings represented. "Love that [they] played Phoebe as the viewer['s] voice. They knew exactly how the fans would react," wrote Reddit user u/Gorge_Lorge. Twitter user @tiffanyclay agreed, writing, "Without spoiling anything, I agree with Phoebe on all counts in this line of questioning!"
Fans were grateful that someone was there to tell it like it is. "Phoebe reading the f*** out of Roy and Keeley ... I love her," said Twitter user @ohjasminee. 
Afterward, Phoebe tries to talk some much-needed sense into Roy, who's clearly worried about strategizing for the team in Nate's absence. "Phoebe remains a legend," shared Twitter user @julesinacrown. Other viewers couldn't help but agree. "I think Phoebe nailed it. Roy is being stupid," said Reddit user u/IndyOwl.
Hopefully, Phoebe continues to keep it real this season. She's asking the important questions, and fans want answers.