Who Plays Jack Danvers In Ted Lasso?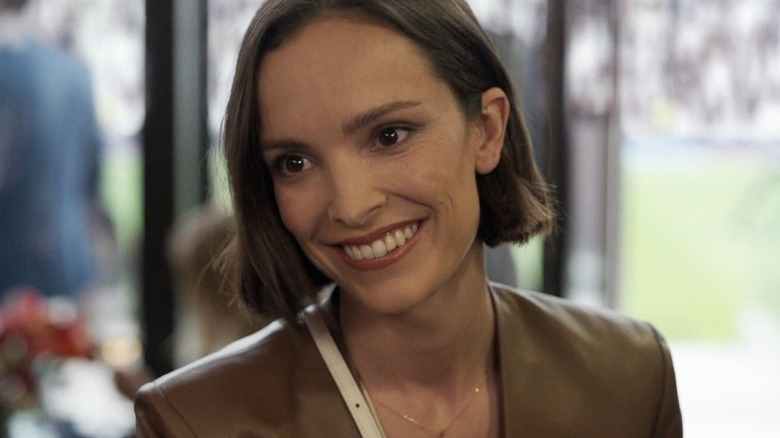 Apple TV+
As of "Ted Lasso" Season 3, Episode 4, Keeley Jones (Juno Temple) is no longer working directly for AFC Richmond, instead utilizing her experience in public relations to lead her own firm called KJPR. Even though "Ted Lasso" Season 3 will be its last, the episode introduces an entirely new character into Keeley's life when she meets Jack Danvers for the first time.
Jack is financing KJPR, and is therefore someone Keeley hopes to impress prior to their initial encounter. Of course, their meeting in Season 3, Episode 4 doesn't go at all according to Keeley's plans, amounting to a chance exchange in the stadium bathroom at an AFC Richmond match, rather than resulting from any sort of formal introduction.
Jodi Balfour is the actor who plays Jack in this "Ted Lasso" episode. According to a report Deadline published about her addition to the series' cast, she's slated for a recurring role as the season progresses. Fans, then, can expect Balfour's Jack to play a regular part in Keeley's storyline as "Ted Lasso" approaches its finale.
Jodi Balfour is a prolific TV actor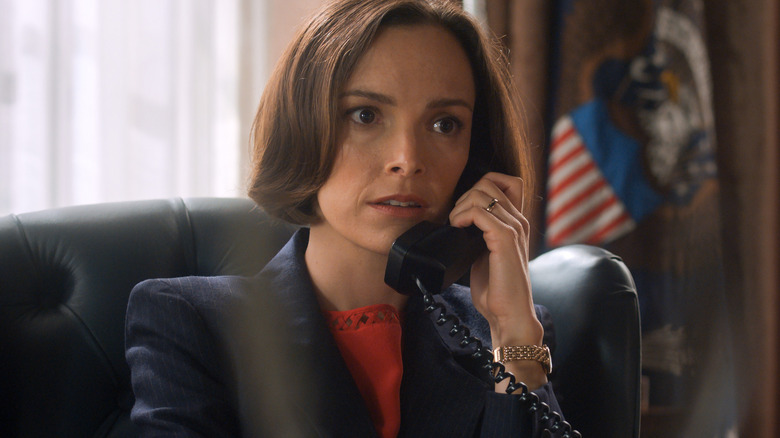 Apple TV+
Jodi Balfour's screen acting career dates back to 2002, when she began appearing on the British children's TV series "Cavegirl" as a prehistoric drummer. Balfour grew up in South Africa, and while "Cavegirl" aired in the UK on BBC One, it filmed in and around Cape Town.
From that point on, the majority of Balfour's roles have been on TV series. Among some of the more well-known shows in her filmography is "Supernatural," on which she appeared in a single 2011 episode. She also portrays Jackie Kennedy in a 2017 episode of "The Crown." Meanwhile, one of her longest runs on a single series is her stint in all 19 episodes of Canadian World War 2 drama "Bomb Girls." Fans of "True Detective" may likewise remember her as Roland West (Stephen Dorff)'s love interest Lori in Season 3.
Balfour's most prominent gig to date is arguably her part in the main cast of Apple TV+ original series "For All Mankind." She portrays Ellen Wilson, an astronaut who eventually transitions to a career in politics. Given her importance to this flagship Apple TV+ drama, it's unsurprising that she's now a part of "Ted Lasso" as well, since the two shows share a streaming service home.