Whatever Happened To The Lip Bar After Shark Tank?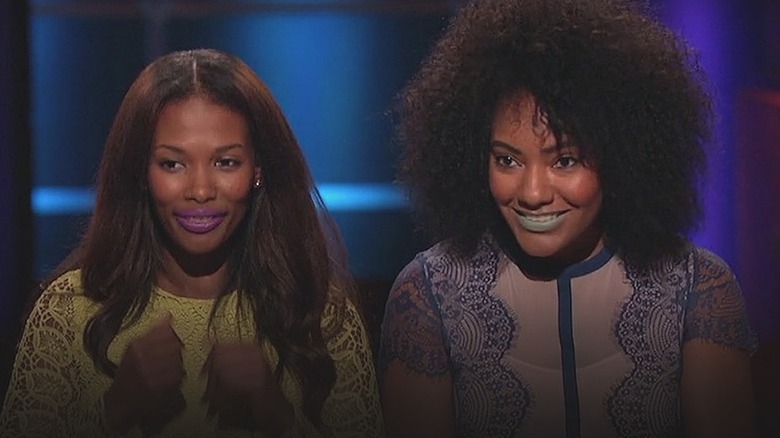 ABC
There are many different ways hopeful entrepreneurs can put themselves at an instant disadvantage when walking onto the stage of ABC's "Shark Tank." One thing that can throw the Sharks off your scent is to present a new take on an already established product. Another example is asking for extra cash when your budding company hasn't been able to bring in much on its own in the first place. And if you're trying to partner up with these millionaire moguls while not having a solid vision of where the company is heading, a rejection is practically guaranteed. Melissa Butler and Rosco Spears had all three of these negative issues originally attached to their company, The Lip Bar.
Hopeful entrepreneurs Butler and Spears started their company through a GoGo Campaign back in October 2013, which failed to meet the $27,000 goal. For the two years before appearing on "Shark Tank," they had only accumulated $126,000 in sales over two years. In addition to these unimpressive stats, the duo explained they weren't completely sure how they wanted the company to progress. These were enough strikes for the Sharks to all decide not to invest in The Lip Bar. However, proving that having a focused mind and a strong drive to succeed can truly pay off, the company progressed on its own. The Lip Bar products are now available in retail stores across the country and its success is clearly stated on an "I told you so" billboard aimed at Kevin O'Leary.
The Lip Bar was better off without the Sharks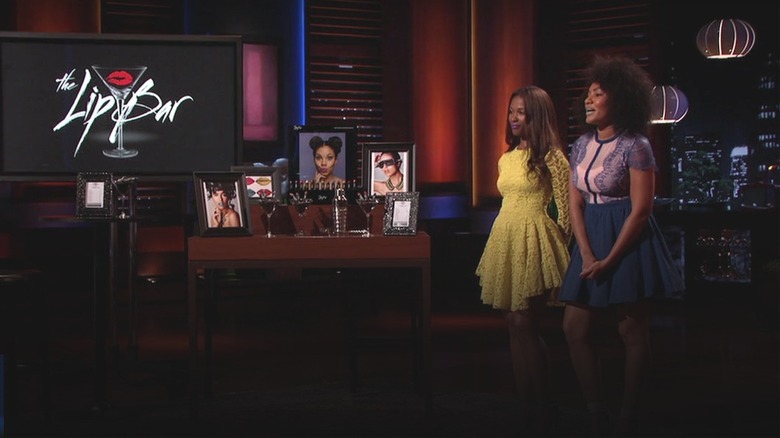 ABC
In Season 6, Episode 18 of ABC's "Shark Tank," Melissa Butler and Rosco Spears presented The Lip Bar lipstick company to the panel of investors, hoping for $125,000 in exchange for 20% equity in the business. The hook of the new online company was that customers can purchase lipstick that uses organic/vegan ingredients and are available in an eclectic variety of colors. Shark Robert Herjavec bailed out first, not liking the concept, while fellow carnivore Lori Greiner wasn't convinced that online visuals gave a proper color display to consumers. The rest of the panel had their own individual reasons for not wanting to pony up the dough to get in business with The Lip Bar, so Butler and Spears found themselves walking away in the same spot they started in.
Today, it's obvious that this rejection did not stop the new entrepreneurs from finding their own impressive success. In 2016, The Lip Bar brand appeared on Target's website, eventually hitting actual shelves in 2018. A few years later, the company had products at Meijer and Walmart and opened a brick-and-mortar store in downtown Detroit. The company's annual revenue was now up to $5 million a year. And as if the success of the business wasn't enough to prove to the Sharks that they made a mistake in not investing in their company, Butler and Spears erected a Lip Bar billboard in Detroit that specifically gives a nod to Kevin O'Leary by printing, "Shark Tank told me to quit. 10 years and 2 million units sold. Thanks, Mr. Wonderful."