Who Played Lizzie And Mika On The Walking Dead?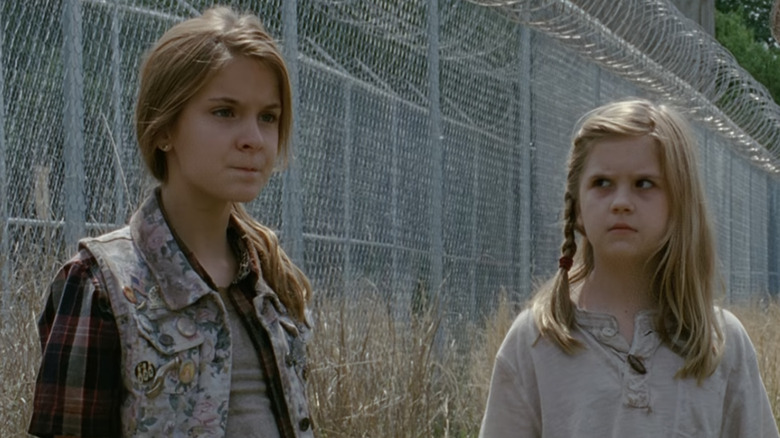 AMC
It was probably one of the darkest sequences in all the seasons of "The Walking Dead," which, as should be obvious, is really saying something. We first meet the two little girls as part of a group of survivors at the prison at the beginning of Season 4, waving to and naming the walkers outside the fence. Despite Carl Grimes (Chandler Riggs) trying to hit home that the walkers are neither friend nor pet, and that they will rip apart anything living, the two just don't understand. After the prison is overrun, they fall into the care of Carol (Melissa McBride), who later discovers that one of them has stabbed the other, anticipating that her sister will come back, in an attempt to prove that dying and becoming a walker isn't so bad. A horrified Carol, realizing how dangerous this child is, shoots her in the head. 
Was the kid a straight-up sociopath? Or has her young and impressionable mind simply been warped by the zombie apocalypse? In any event, it left critics and viewers shocked, saddened, and horrified. Rolling Stone included Lizzie Samuels (Brighton Sharbino), the older of the two children who kills her little sister Mika (Kyla Kenedy) to "bring her back," as No. 25 on its list of the 30 best characters on "The Walking Dead." 
"More terrifying than any zombie," the article read, "this kid was a sweet-faced, sharp-fanged rebuke to any hope that the rising generation might make the future brighter." That short-but-memorable story was several years ago, though. In the meantime, the two young actors have been growing up and continuing to work.
Brighton Sharbino and Kyla Kenedy have both been working regularly in TV and film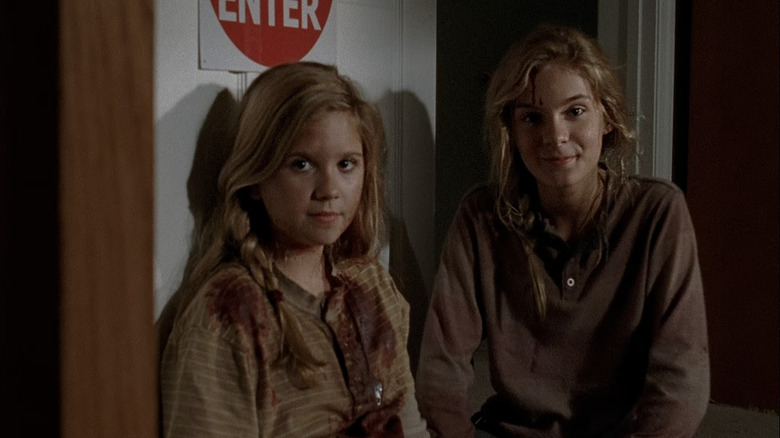 AMC
First, there's Brighton Sharbino, who played Lizzie. Sharbino comes from a family of actors apparently. Her older sister Saxon has appeared in "Law & Order: SVU" and was in several episodes of Hulu's "Freakish," while her younger brother Sawyer is building a resume of his own. For her part, along with her turn as Lizzie, Brighton Sharbino has also made an appearance in "SVU" (though not the same as her sister Saxon), an episode of "Criminal Minds," and, around the same time as her appearance in "The Walking Dead," a couple of episodes of "True Detective." Most recently, she appeared in an episode of Hulu's true crime miniseries "Welcome to Chippendales."
As for Kyla Kenedy, who played Mika, she has also racked up a good amount of credits considering her young age. On top of "TWD," she has appeared in episodes of "Rizzoli & Isles," "Chicago P.D." and "Chicago Med" as the same character in two of a three-part crossover episode, and the original "CSI." She has also moved into voice acting, providing character voices for children's animated programs such as "Doc McStuffins" and "If You Give a Mouse a Cookie." She also recently appeared in a supporting role in NBC's "Mr. Mayor," playing Orly Bremer, teenage daughter to Neil Bremer (Ted Danson), the newly-elected mayor of Los Angeles. Kenedy appeared in all 20 episodes of the series before its cancellation in 2022.