Whatever Happened To Chef Big Shake After Shark Tank?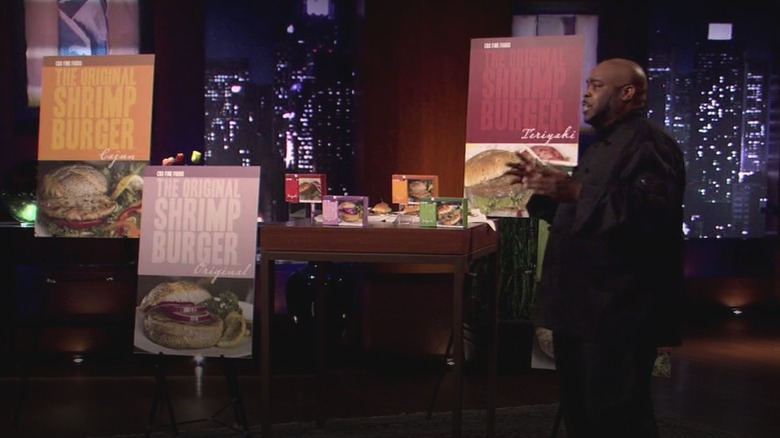 ABC
Many people learn at a very early age that there really isn't anything much better than a solid "I told you so" moment. For all the up-and-coming entrepreneurs who bravely step in front of the intimidating panel of ABC's "Shark Tank," being able to have that type of personal victory can only come after a very public failure. That's what Shawn Davis got to experience after his time on the hit series, after the pitch for his Chef Big Shake company didn't go the way he had planned. However, the challenging journey that started on that stage lead the hopeful businessman to a place where he could confidently declare that saw something in himself and his creation that the Sharks could not.
On the Season 2 premiere of "Shark Tank," Davis stepped in front of the carnivores to present his Chef Big Shake company, asking for a $200,000 investment in exchange for 25% of his business. Davis handed out samples of his unique pre-frozen shrimp burgers to the Sharks, all of whom enjoyed the taste. However, each investor dropped out one by one, citing their own reasons for not wanting to get involved in Davis's company. Davis walked off stage without a deal but kept his head held up high, something he would continue to do to this day. That's because the entrepreneur scooped up new investors and ended up pulling in over $5 million in sales per year for his frozen food company (via Shark Tank Blog). And Davis wasn't going to stop there.
From frozen meal to freshly made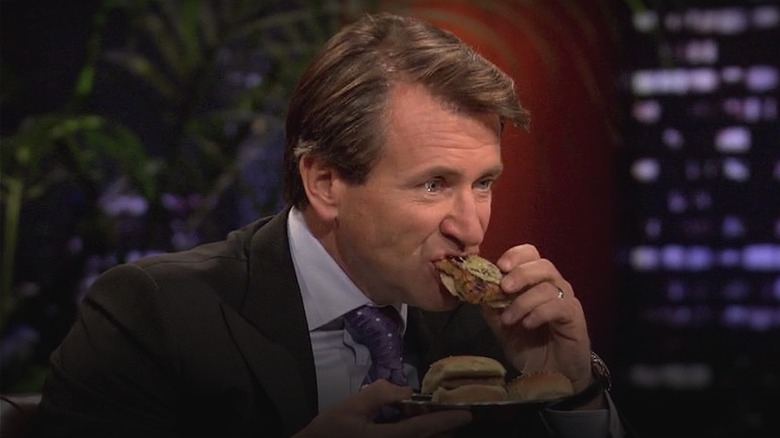 ABC
For any upcoming entrepreneur, nothing proves that you truly threw one past the profit-sensing moguls of "Shark Tank" more than having one of them admit their mistake on national TV. When Mark Cuban joined a conversation on "Live: Kelly and Michael," he was asked if he ever had any regrets for not investing in a presented company on "Shark Tank." The Dallas Mavericks owner brought up Shawn Davis. "I couldn't help him, but he [Davis] went on and leveraged it from there. He didn't get an investment, but now he's just killing it." Cuban admits that not knowing anything about the frozen food business was his reason for passing. For the other Sharks who couldn't foresee any profit potential, they continued to watch Davis take Chef Big Shake to new heights.
Davis' company had a pretty simple start. He explained during his "Shark Tank"pitch how his 10 year-old daughter was interested in becoming a vegetarian, pushing him to develop backyard barbecue foods that consisted of seafood rather than the traditional types of meat. Even though his company (post "Shark Tank") found highly impressive success with his supermarket frozen food products, Davis decided to use the brand to open the first Big Shake's Hot Chicken & Fish restaurant in 2013. Currently, Davis now finds himself with a franchise, as he now boasts three locations in Tennessee. However, you don't need to be in that part of the country to enjoy his chicken, as it is also available for shipment nationwide.