Virgin River's Jack Actor Knows The Father Of Charmaine's Twins, Says It's 'Juicy'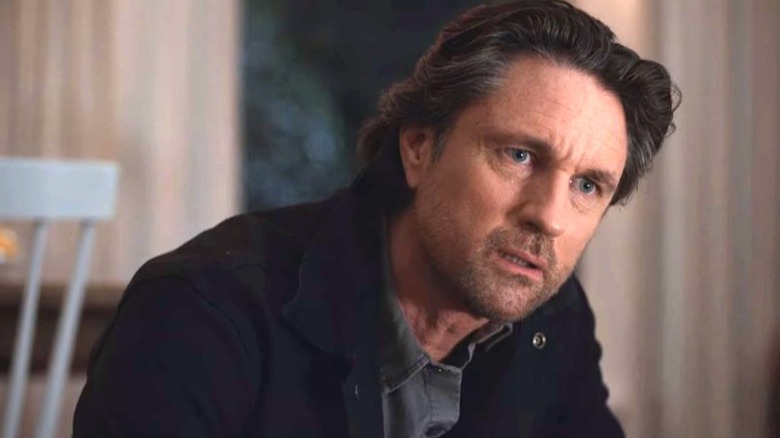 Netflix
When Charmaine (Lauren Hammersley) from "Virgin River" announced that she was pregnant and Jack (Martin Henderson) was the father, it didn't quite have the impact of shutting down the blossoming romance between Jack and Mel (Alexandra Breckenridge) that Charmaine hoped for, but it did slow it down a little. After much fighting and manipulation on Charmaine's part, she accepted Jack would be a great father — but not a romantic partner. By Season 4, both Jack and Mel are about the closest thing Charmaine had to friends.
Things get more complicated when Mel becomes Charmaine's nurse practitioner to help with her pregnancy. Jack does his best to get along with Charmaine and let her know that he'll be there for her. He even buys a new house in preparation for the babies. Just when things seem to be going well between Jack, Mel, and Charmaine, she drops the bomb that he's not the father of the twins. 
"Yeah, I know who," Henderson told Glamour. "Well, I was told. I'm obviously not going to say on this interview." 
Fans believe the father was already hinted at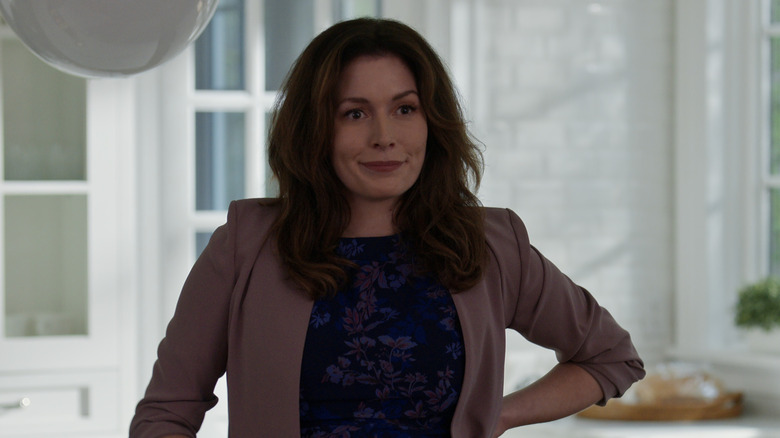 Netflix
Jack has had quite a tumultuous time dealing with Charmaine since she told him she was pregnant. Despite how terribly she's treated both him and Mel, he keeps trying to be there for her. Obviously, finding out that it was all for naught is going to be a tough pill to swallow. 
"He was in this trap, in a way. He was forced to put up with her crap," Martin Henderson said. "Now, of course, he finds out they're not even his, so all that s*** he went through and that Mel went through starts." Henderson believes he knows who the real father is, but he wouldn't be surprised if the writers change it in a bid to surprise the audience. "There's this sense that it could be who you think, but then what's the more shocking choice? I don't know where they've landed on that, but the one I heard is really, really good. It's juicy."
Fans have several theories as to who the dad is, but many believe it's Jack's friend and military pal, Mike (Marco Grazzini), who was introduced in Season 2. After Jack tells him Charmaine is pregnant, Mike is visibly shaken, telling Jack he didn't think they were still seeing each other. 
With no release date set for Season 5, fans will have to wait to find out the answers they're dying to know.