Love Is Blind's Marshall Harbors No Hard Feelings From His Split With Jackie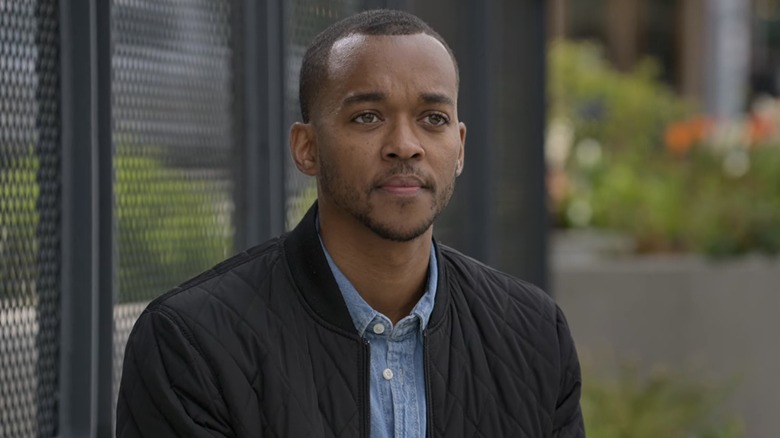 Netflix
In the most recent batch of episodes of Netflix's "Love is Blind" Season 4, one engaged couple ended their relationship: Jackie Bonds and Marshall Glaze. We'd previously seen that the two were having a hard time after a fight, during which Jackie had told Marshall to "man up," which led to Marshall moving out for a few days. In Episode 8, Marshall and Jackie arrived separately at Chelsea's birthday party, with Marshall then admitting to Chelsea that he isn't sure where the two of them stand after their fight. That same party then led to Jackie spending the bulk of the time talking to Josh Demas, another guy she had been interested in during the time in the pods.
In Episode 10, Marshall was seen at the fitting for his wedding outfit but Jackie was missing from the bridal fitting — Marshall heard this from Brett who found out from his fiancee, Tiffany. As it turns out, Jackie was meeting up with Josh, who told her that he wants to be in a relationship with her. Jackie agreed to give things a go with Josh before breaking things off with Marshall. During their breakup conversation, Jackie confessed to being attracted to Josh and ended her engagement with Marshall. He asked for the engagement ring back, but Jackie declined to return it.
So how does Marshall feel in the wake of his split from Jackie (and that split being aired on TV)? According to him, he harbors no hard feelings toward Jackie. "Honestly, I think she handled it the best way she could," he told Variety. "No one's perfect."
Marshall isn't looking for any apologies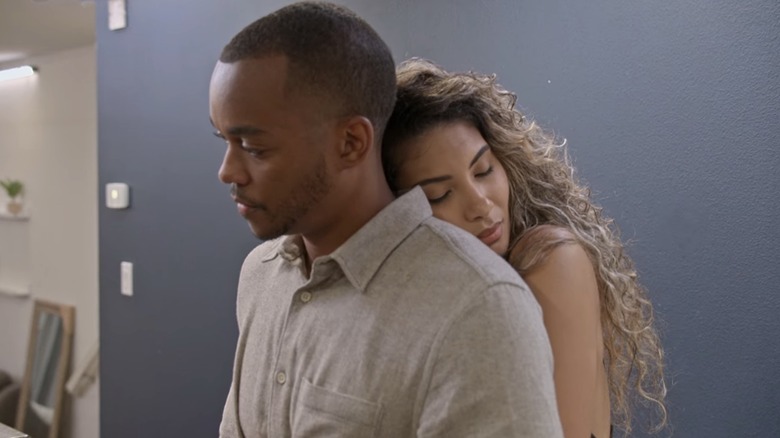 Netflix
In the interview with Variety, Marshall Glaze elaborated that he understands why Jackie Bonds met up with Josh Demas before ending things with him. He explained that he knows she was putting herself first, which is what you often have to do in these situations. According to Marshall, this is something that he has learned from previous breakups. "You're just putting yourself first, and that's okay," he said. "Obviously, my feelings were hurt in the process. But at the end of the day it's just your life. You have to do what's best for you. "
Despite having his feelings hurt, Marshall isn't looking for an apology from Jackie at the upcoming reunion, which will air live on Netflix on Sunday, April 16. The reason for this is that he says he has already come to terms with the events on his own terms. Marshall explained, "I did all my apologizing. I did all of my self-accountability. I did all that a year ago. And so now, I'm just there so I don't get fined. I'm going to show up and just be myself like I have always been."
Further, he doesn't want to stir up any more drama and would rather focus on the love stories of the show. He continued, "People want love, and people want to see beautiful love stories. I don't know what anyone's angle is. But this needs to be about the love stories, not about the drama."