Love Is Blind Fans Suspect Jackie & Marshall Are Done After A Spotting With Josh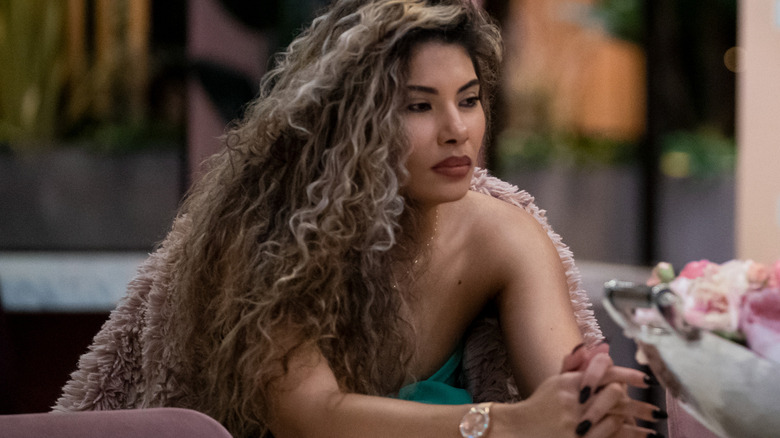 Monty Brinton/Netflix
Contains spoilers for "Love is Blind" Season 4
While Season 4 of Netflix reality series "Love is Blind" is almost over, fans can rest assured that more is on its way, since Netflix renewed "Love is Blind" through its fifth season back in March of 2022. Of course, paramount to the success of "Love is Blind" is the way it balances showcasing real people and their real personalities with situations designed and edited to make for compelling TV. In fact, "Love is Blind" fans ate up a Season 3 moment in which Andrew Liu visibly applies eyedrops to mimic tears, enjoying the audacity of the series' producers to openly spotlight genre-standard trickery.
Given the smoke and mirrors implicit in virtually all reality TV, the relationships and marriages fans witness in each season can be subject scrutiny as well. Season 4 couple Jackie Bonds and Marshall Glaze, as of the show's third week, appear to be on the rocks after what looked like a promising engagement. At the heart of their separation is the reemergence of Josh Demas, whom Jackie is now more interested in than Marshall.
As it turns out, TikTok user snowflake1971 shared a video of Jackie and Josh at a Seattle Mariners game in the wake of filming "Love is Blind," all but confirming that Jackie and Marshall will indeed call off their engagement and that Jackie and Josh end up with one another instead.
Fans are happy for both Jackie and Marshall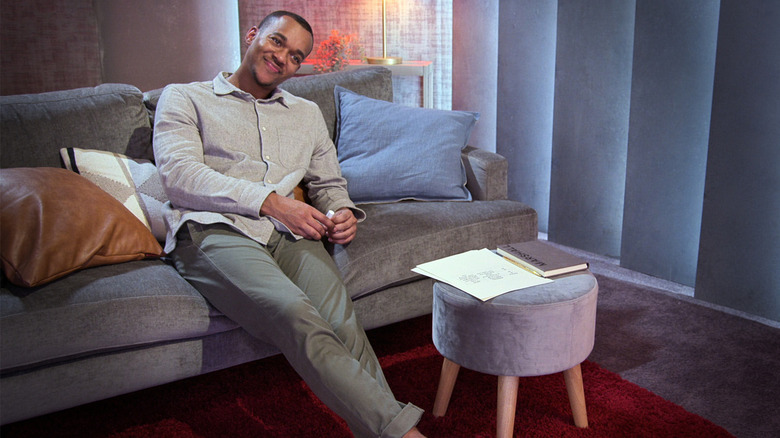 Netflix
While Jackie Bonds and Josh Demas' baseball outing isn't definitive evidence that they're romantically involved with one another — the video merely shows them at the game together, and includes no evidence of anything more than a platonic friendship — the fact that Jackie's interest in Josh leads her to call off her TV engagement makes this appear indicative of a lasting relationship between the two reality TV stars.
In response to this new info, fans are largely supportive of this direction for both Jackie and Marshall Glaze. For example, in one response to the original video, user atiktokweirdo wrote, "So happy for Marshall!" and received more than 15 thousand likes. Similarly, user flyonthewall007 suggested Jackie wasn't right for Marshall, and that he's now free to find a partner better suited to his needs.
Meanwhile on Twitter, @GabwithGwen argued that Jackie and Marshall's relationship felt off from the beginning, suggesting that their all-but-confirmed separation is to their benefit. Similarly, @maydayy_ wrote, "Marshall dodged a bullet."
While Jackie's outing with Josh may be revelatory for active "Love is Blind" viewers, then, the fact that Jackie apparently chose Josh over Marshall appears to be altogether unsurprising, and something plenty of fans feel is to the benefit of all involved parties.