Who Plays JJ In Outer Banks?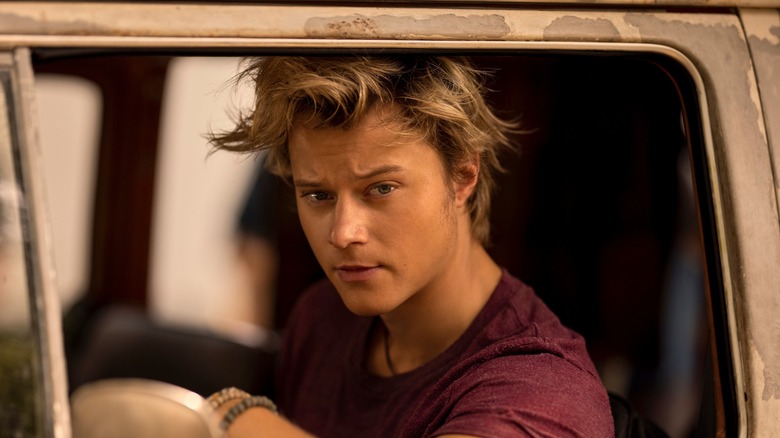 Jackson Lee Davis/Netflix
"Outer Banks" — the show about a group of treasure-hunting teens nicknamed the Pogues, intermixed with drama between them and the rich-kid group the Kooks — has seen a lot of new characters over the past three seasons, but the core cast has stayed the same. Consisting of John B Routledge (Chase Stokes) and his best friends Kiara Carrera (Madison Bailey), Pope Heyward (J.D.), and JJ Maybank, along with John B's girlfriend, Kook-turned-Pogue Sarah Cameron (Madelyn Cline), the focus has always primarily been on John B. But viewers are hoping that with the breakout romance of JJ and Kiara, that will change.
While some fans have felt that the new romance between JJ and Kiara was Season 3's main event, others feel that too much of JJ's storyline has delegated him to John B's sidekick. Fans have been eager to see his growth as a person and as a lead character and were annoyed over JJ's lack of storyline in Season 3. But while JJ may have been on the backburner on "Outer Banks," his actor, Rudy Pankow, has been busy increasing his visibility outside the show.
He played young Sam Drake in Uncharted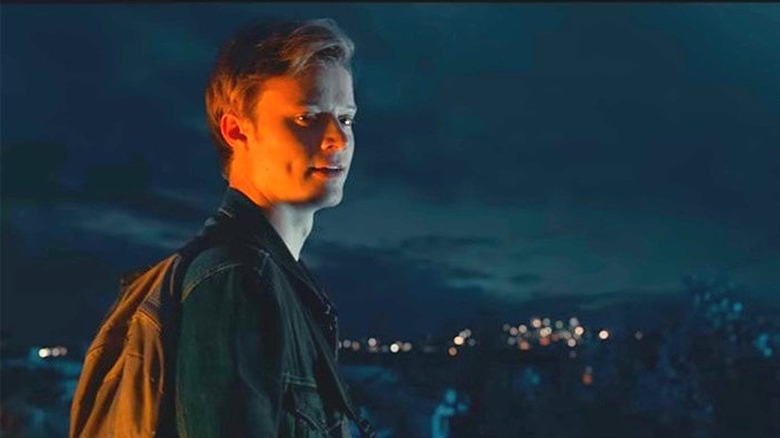 Sony Pictures
Rudy Pankow's screen debut was as Aaron in the short film "Sunny Family Cult," followed by a second appearance in the Crypt TV series of the same name. The series is about a family that kills people every April Fools' Day, and Aaron becomes the first victim of the family's daughter, Taylor (Trew Mullen). Next, Pankow appeared in several short films, including as the main character in the award-winning short film "Deviant," and the music video for Muse's "Thought Contagion."
In 2019 and 2020, Pankow appeared in "The Politician" as Other Kid, Freddy in "Solve," and Brocklehurst in "Acting for a Cause." In 2022, he played one of the lead roles in the independent film "Space Waves" and then portrayed Young Sam Drake, the older brother of Nathan "Nate" Drake (Tom Holland) in "Uncharted." 
"I recognized the energy and feeling between the brothers, and having a younger brother myself, I was like, "Okay, I know where this is going," he told The Hollywood Reporter about getting into character. "So I tapped into that as much as I could, but I had some good help. It was really fun going back to that mindset of sneaking into places with your little brother."
With a few higher-profile films coming up in the next year, along with being on one of Netflix's top series, Rudy Pankow is someone we can expect to see a lot more of in the future.