Matthew Vaughn Planning Kick-Ass Reboot, Kingsman Extended Universe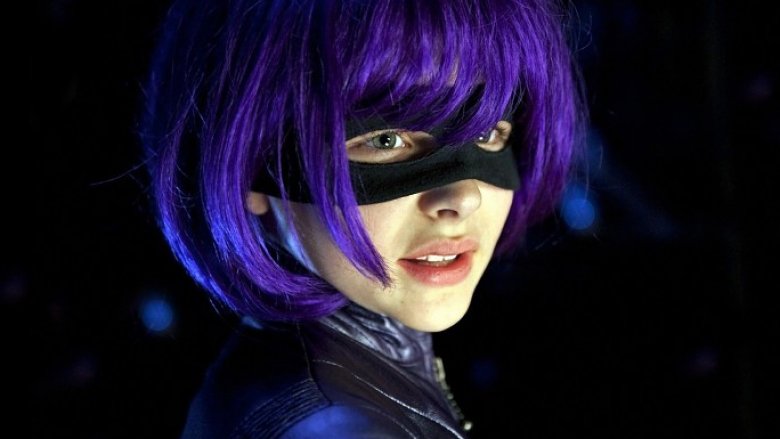 This is some kick-ass news fit for a king. 
Filmmaker Matthew Vaughn has announced his plans for a Kick-Ass reboot and an extended Kingsman universe. He revealed to Empire that he's setting up Marv Studios, "the modern version of what a studio can be," under his production company Marv Films, and that the Kick-Ass refresh and a Kingsman sequel, television series, and two spinoffs will be the studio's first big projects. 
Vaughn didn't confirm which version of Kick-Ass the reboot film will involve, but he did heavily imply that the single mother Patience Lee might lead the way. Patience took over the superhero mantle from original Kick-Ass Dave Lizewski, played by Aaron Taylor-Johnson in Vaughn's Kick-Ass and Jeff Wadlow's Kick-Ass 2, in this year's new Kick-Ass series by author Mark Millar and artist John Romita Jr. Millar once expressed his desire for Thor: Ragnarok actress Tessa Thompson to play Patience, so perhaps she'll be the one to headline the reboot.
Vaughn also mentioned plans for a standalone film centered around Hit-Girl (real name: Mindy Macready), played by Chloë Grace Moretz in the feature adaptations Kick-Ass and Kick Ass 2. As he did when speaking about the Kick-Ass reboot, Vaughn kept quiet on specific details about the Hit-Girl solo flick, but Empire notes that the project will either focus on an older Mindy or roll back the clock to chronicle her youngest years training to become an assassin under the tutelage of her father Damon Macready (a.k.a. Big Daddy). It's unclear if Moretz or Nicolas Cage, who portrayed Big Daddy, will return for the standalone movie, or if Vaughn will recast one or both roles.
"We're going to reboot Kick-Ass and Hit-Girl," Vaughn confirmed. "Look what Mark Millar is doing with the comic for clues."
Shifting gears to his Kingsman property, Vaughn stated that there will be a third film in the spy action-comedy franchise that will serve as the "the conclusion of the Harry Hart-Eggsy relationship." The three-quel will follow after 2014's Kingsman: The Secret Service and 2017's Kingsman: The Golden Circle, both starring Colin Firth as Harry Hart and Taron Egerton as Gary "Eggsy" Unwin. A spinoff film entitled Kingsman: The Great Game will shoot immediately after the third Kingsman; the pic is said to explore the titular spy organization in the early 1990s. 
Kingsman fans can also prepare for an eight-hour (presumably split into eight episodes) Kingsman television series, as well as a Statesman film that follows the fictional U.S. private intelligence service that poses as a Kentucky-based Bourbon whiskey distillery. Channing Tatum, Jeff Bridges, and Halle Berry portrayed Statesman agents Tequila, Champagne "Champ," and Ginger Ale in Kingsman: The Golden Circle. It's unclear if they'll play a part in the planned spinoff. 
Vaughn expanding his established Kingsman world is certainly exciting, but the news that he's reclaiming ownership over the Kick-Ass movie series is what will have people really buzzing. Where Kick-Ass opened to largely positive reviews in 2010 (one critic called it an "exciting, refreshing development in comic book filmmaking"), the Jeff Wadlow-directed sequel Kick-Ass 2 crashed hard, failing to capture the magic of the film that came before it. Fingers crossed that Vaughn's big plans pan out as perfectly as he hopes.
Before Vaughn releases all these new projects, his newly formed Marv Studios will co-produce the Dexter Fletcher-helmed Elton John biopic Rocketman, which stars Taron Egerton as the colorful singer and composer himself.