Kick-Ass Creator Wants Tessa Thompson For The Role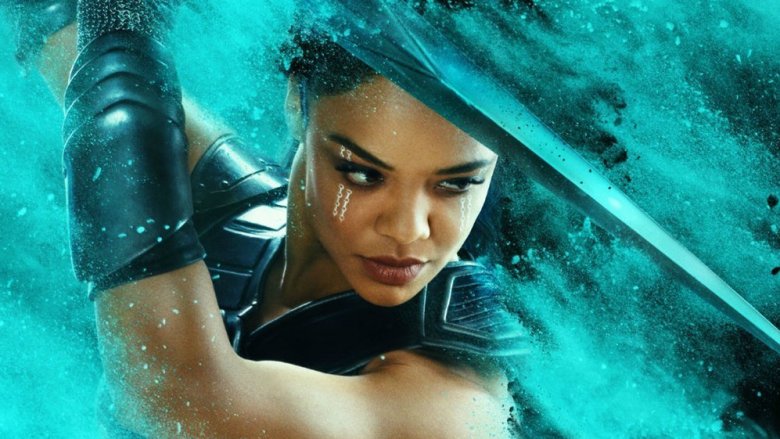 A hero's work is never done — not with all these asses needing kicking in the world.
Fresh off her triumphant turn as the Norse warrior Valkyrie in Marvel's Thor: Ragnarok, actress Tessa Thompson is being courted for more roles in the superhero sphere. 
Now her skills are wanted on a slightly less cosmic plane, as the creator of the comic book series Kick-Ass has launched a push to have the once and future Valkyrie suit up for some Earthbound work this time, taking on the role of the new Kick-Ass herself.
Millar, whose Kick-Ass comics focusing on the adventures of Dave Lizewski were adapted into two feature films in 2010 and 2013, is bringing fresh blood into his newest comic storyline, relaunching the series with a brand-new protagonist: a black American single mother named Patience Lee. 
Character-wise, it's a pretty cool turn away from Dave's more familiar "Peter Parker gone wrong" sort of narrative. With Patience, Millar appears to be wanting to explore stories of vigilantism and vengeance from a completely different vantage point. 
While no future Kick-Ass projects have yet been announced out of Hollywood, there's no reason to doubt that the success of this new comics run could lead to another picture, this one a Patience adventure. If things ever gets to that point, Millar says he already has the perfect performer in mind.
"A lot of fans asking who I'd want as this new Kick-Ass," Millar wrote in a Twitter post in mid-January. "To be honest, one choice really jumps out and that's @TessaThompson_x."
While everyone else was fangirling, fanboying, fanficing and photoshopping in response to the news, Millar took time to explain to Entertainment Weekly how this wish of his may just actually come to be — and it probably won't go down like you expect.
"I think people are really, really going to like her," Miller said. "[Kick-Ass director] Matthew Vaughn went nuts for this when I sent him the first few issues a few weeks back, though he said it feels more like a great TV show than a movie series — and I think he's right. You couldn't do this in TV when we did the first Kick-Ass, but you absolutely could now."
That too is not a confirmation of anything except where Millar's head's at, but his comments still leave an interesting prospect on the table. Is Mark Millar really going to develop a Kick-Ass TV series with Tessa Thompson in the lead as Patience Lee? We'll have to wait and see. If you want to help make it happen, why not pick up some of the new comics, and make your voice (and wallet) heard? 
The first issue of the new Kick-Ass series will arrive on February 18.