Fire Country Fans Were Not Impressed With Kane Brown's Cameo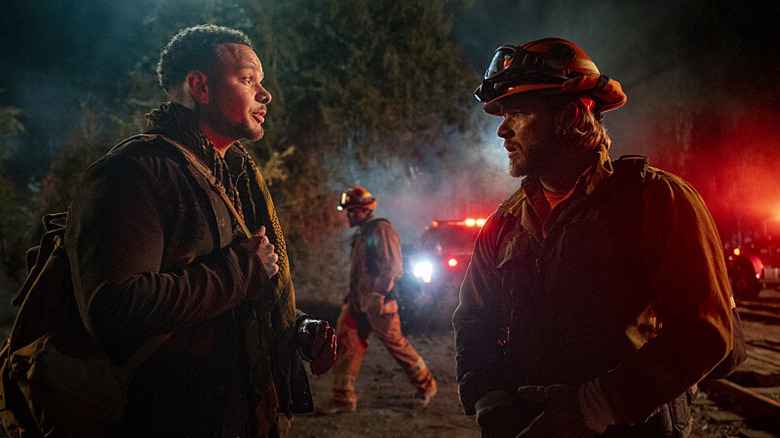 Sergei Bachlakov/CBS
Country star Kane Brown made a huge impression on the music world with eight No. 1 hits in his relatively brief recording career, and Brown recently made his first foray into acting on CBS' "Fire Country" Season, 1, Episode 18, "Off the Rails." 
Brown plays Robin, a train-hopping vagabond who rushes to help Bode Donovan (Max Thieriot) and other first responders at the site of a crash between a train and a bus full of teens headed to prom. Fans were underwhelmed with Brown's brief acting debut and took to the r/FireCountry subreddit to express their disappointment. 
"And that's country singer Kane Brown with a terrible debut acting appearance," u/digitalcalamity posted. "I did not get the point of his character at all."  Meanwhile, u/nylanderfan noted that the show likely wanted name recognition as opposed to developing a memorable character. "It was clearly just 'get a big name and hype it' rather than creating an actual character," they posted. On the other hand, u/EnviroAggie was kinder in their assessment of Brown's part in the episode. 
"He provided some helpful information to the first responders," they posted. "He did fine with the role, but it did seem rather small for all the hype it got."
Kane Brown's brief appearance did leave room for the character's return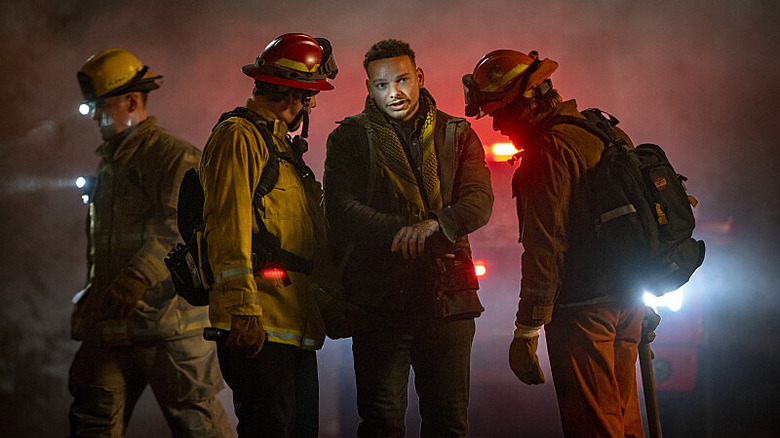 Sergei Bachlakov/CBS
After helping tend to some of the injured teens, Robin hands Bode a backpack full of cash before leaving the scene. The train's conductor (Gaalen Engen) then cautions rescuers that the train is carrying a dangerous fluid, which leaks from one of the tanker cars. 
While Brown's on-screen appearance is limited to two quick sequences, a song he recorded with Blake Shelton, "Different Man," is heard in the episode. It's the second of Brown's songs to be used by CBS in conjunction with "Fire Country," following the inclusion of "Riot" in an earlier promo for the show. 
His song may be more memorable than his actual performance, but u/LizzieH87 offered an explanation as to why Brown's first acting appearance was limited to those couple of short exchanges as they believe the role didn't "require a lot of emoting." 
"They are letting him get his feet wet," they posted. "You can tell he has not had acting training though. Some of his delivery was wooden." U/LizzieH87 also mentioned that the bag of cash Robin handed Bode could be a potential way to bring the character back. "Idk if the money thing is an opening for him to come back or if he is like Robin Hood; he takes from the rich and gives to the poor, but he could come back." 
Later in the episode, Bode also speculates if Robin's alias indicates that he is a modern-day Robin Hood. Meanwhile, Freddy (W. Tré Davis) suggests "Robbin' banks" as a more apt moniker.