Max Thieriot's Fire Country Goal Is To Highlight And Humanize Firefighters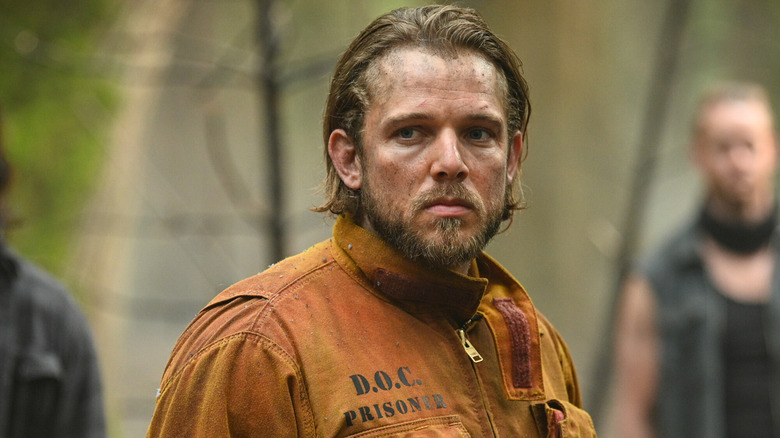 Sergei Bachlakov/CBS
Firefighters: Sure, to some people they might just be cops that put fires in jail, but those people aren't very smart. To the rest of us, members of our local fire departments are heroes, running towards the smoke and flames while the rest of us jabronies hightail it in the opposite direction. They rescue our cats from neighborhood trees and hold trampolines under us when we leap from burning buildings. Admittedly, a lot of this depiction is based on the works of Richard Scarry, but the point remains: Firefighters are pretty alright.
At least that was Max Thieriot's train of thought when he came up with the idea to co-create and star in the CBS drama "Fire Country." The series chronicles the life of convict Bode Donovan (Thieriot) as he volunteers to fight fires in a quest for redemption and a reduced sentence, but according to Thieriot, high drama was secondary to portraying brave, admirable, and above all, relatable characters.
Authenticity is important to Fire Country's Max Thieriot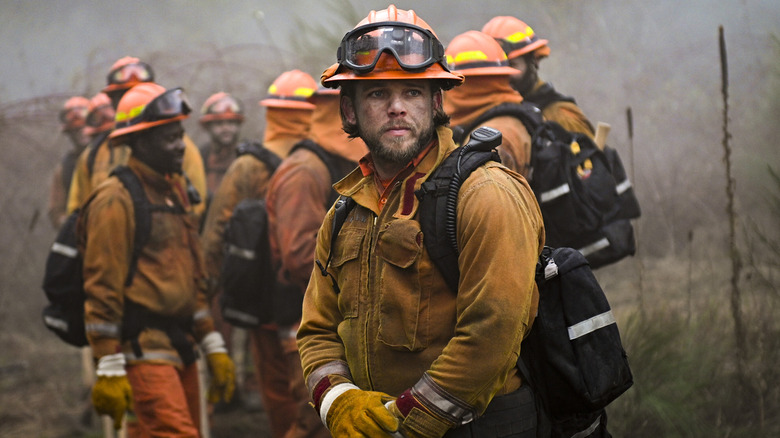 Sergei Bachlakov/CBS
"The biggest thing that I want and hope to achieve with this series is not only to shine the light on firefighters for being the heroes that they are, but also just everything that they go through as humans," Thieriot told Collider in a recent interview. "It's important to realize that even though Superman wears a cape, when he takes that cape off, there's a man underneath it, and it's important to peel back those layers too. You have to show the good, the bad, and the ugly."
The "ugly" seemed especially important to the former "SEAL Team" star. "I hope to also try to bring awareness to the difficulties that firefighters go through because these people are human," he continued. "They don't just go to work every day and come out looking like the heroes that they are underneath that. They go through a lot of emotional and real tragic experiences and they see a lot of horrific things. It's stuff that a normal person might see once in their lifetime, but these people see it weekly, and that takes its toll. I hope that we can help people. I really hope that we can help firefighters and families of firefighters, who help our community and all of us, and make the world a better place." Providing complex characters who deal with the traumatic experiences associated with fires is a noble focus.
"Fire Country" airs Fridays on CBS, and is available to stream on Paramount+.