Fire Country: Kane Brown Ruined His First Take By Smiling At The Set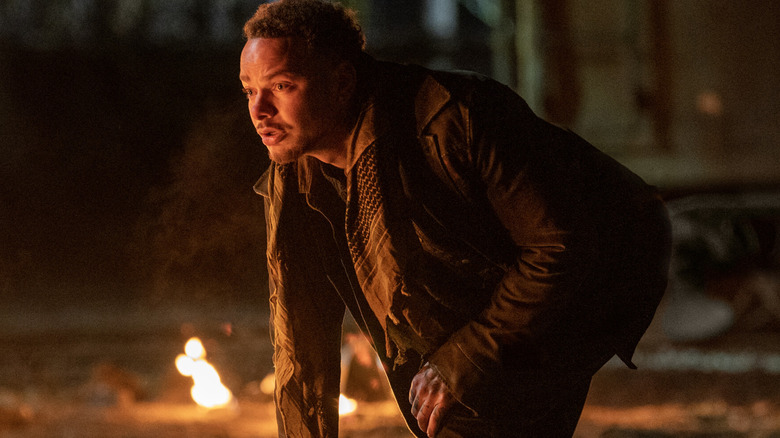 Sergei Bachlakov/CBS
As "Fire Country" wraps up its first season, it's clear there's still plenty of gas left in the tank. The show recently revealed the identity of the serial arsonist in Episode 17, "A Cry for Help." But to keep viewers invested in what else will transpire, the show's bringing on a fresh new face for Episode 18, "Off the Rails." Country music sensation Kane Brown will make his television acting debut in the April 7 episode as Robin, who's described as "an outlaw on the run with a heart of gold."
No doubt Brown's inclusion will help draw in viewers, and Brown was happy to be there, as well. In fact, he related to The Talk how he was so happy to act in "Fire Country" that he messed up his first shot because he smiled. As he told it, "I'm on a train and opened the door for the first time, and I was supposed to be serious, but I was so excited that when I saw the set and the fire and everything, I smiled. And they were like, 'No, Kane, you're supposed to be serious. You're not supposed to smile right here.'" It's an understandable mistake, and it seems as though otherwise, Brown nailed his TV role.
Kane Brown found memorizing his lines easy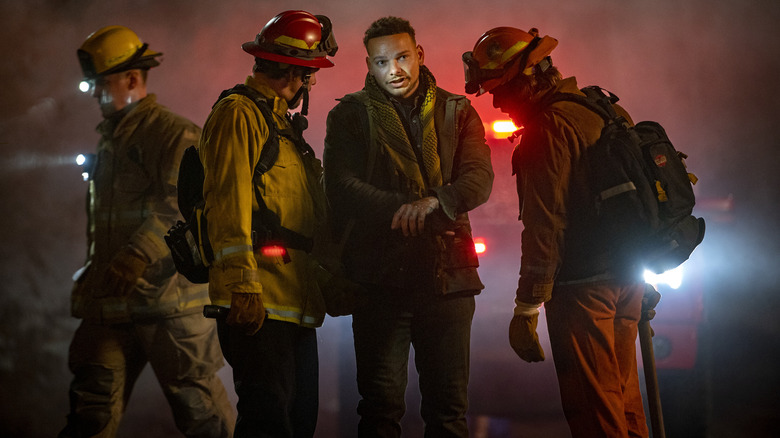 Sergei Bachlakov/CBS
Kane Brown's certainly no stranger to performing. He got his start uploading homemade videos to social media before gaining a nationwide following. He's performed all over the country and has won numerous American Music Awards. Still, playing a completely new character on a hit TV show is a big task even for the most seasoned singer, but Brown actually found a lot of performing came naturally to him. 
Elsewhere in the interview, Brown talked about his overall experience, and it sounded like there were positives and negatives. The biggest negative for him? Filming in the freezing cold of Canada, as he stated, "It was so cold. We stayed out there for like six or seven hours, and, you know, trying to, which honestly, remembering my lines was probably the easiest thing. I guess just because of my music. But I do not do cold, so I think that was the hardest part. The actors were friendly as well, made me feel like I was at home."
It would seem Brown has caught the acting bug because when asked what could be next for him, the singer said he'd love to do something with the Avengers, even if it's just as a guy taking out the trash. Fans can check out Brown's acting chops for themselves when "Off the Rails" premieres on CBS on April 7. And with a second season already confirmed, there's always potential for Brown to reprise the role of Robin in some capacity.