South Park: Why Are Season 25 And 26 Only Six Episodes?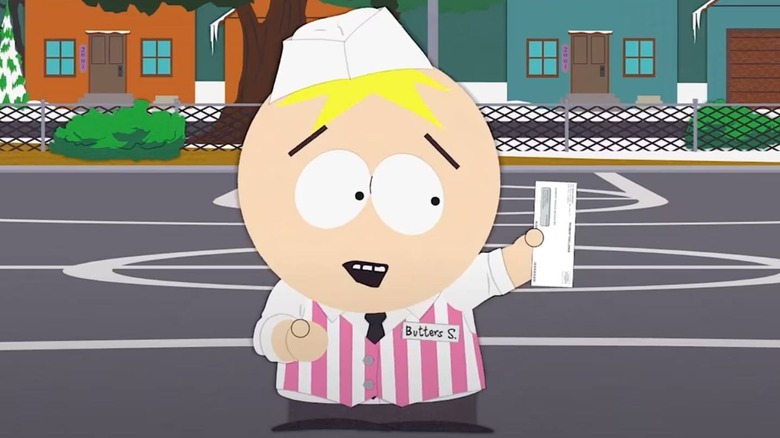 Comedy Central
"South Park" remains a go-to destination for anyone looking for profane commentary on social issues. Its success can't be understated, especially seeing how creators Trey Parker and Matt Stone signed a lucrative $900 million deal to produce more seasons of the animated sitcom as well as over a dozen specials to go directly to Paramount+. However, it appears getting those multiple new seasons won't be as much of a challenge, seeing how the show seems content with giving audiences six-episode seasons over the last couple of years. 
Both Seasons 25 and 26 contain six episodes a piece. And technically, Season 24 only consists of two Covid-related specials. Prior to that, the show usually produced between 10 and 20 episodes per season. It begs the question of why is "South Park" only six episodes. Neither Parker nor Stone have commented on an exact reason for the truncation, but given the massive deals they've signed, it would appear "South Park" is shorter because their efforts are spread thinner.
A similar amount of South Park content is still coming out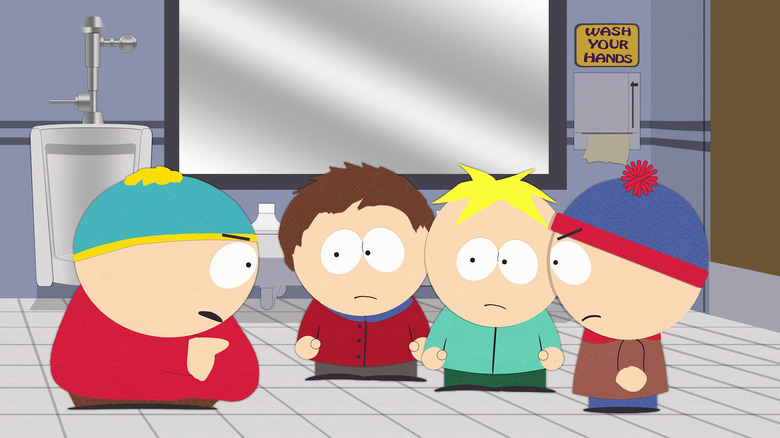 Comedy Central
It may seem like "South Park" fans are getting the short end of the stick when it comes to content, but as long as they have access to watch the Comedy Central episodes and the Paramount+ specials, they're actually getting roughly the same amount of the show. For starters, the series released two standalone Paramount+ specials on November 25 and December 16, 2021. Only a couple of months later, Season 25 premiered on February 2, 2022, consisting of six episodes. Considering the extended length of the Paramount+ specials equaling roughly two episodes a piece, "South Park" fans still got about 10 episodes' worth of content in that time period. 
When Season 25 ended, two more specials came out on Paramount+ later that year. And with the most recent Season 26 releasing episodes throughout February and March 2023, there's been a steady stream over the last couple of years. There's only so much time in the day to produce "South Park," and there's a good chance the team behind the scenes is still feeling things out to see how they can keep putting out quality content while satisfying contracts with all parties involved. 
With that kind of release schedule, it wouldn't be out of the question for more "South Park" to come out by the end of 2023 in some capacity. It's easier to feel like "South Park" comes and goes more often, but fans actually have a lot to look forward to coming down the pipeline.