South Park Fans Are Fed Up With The Show Jumping To Different Streamers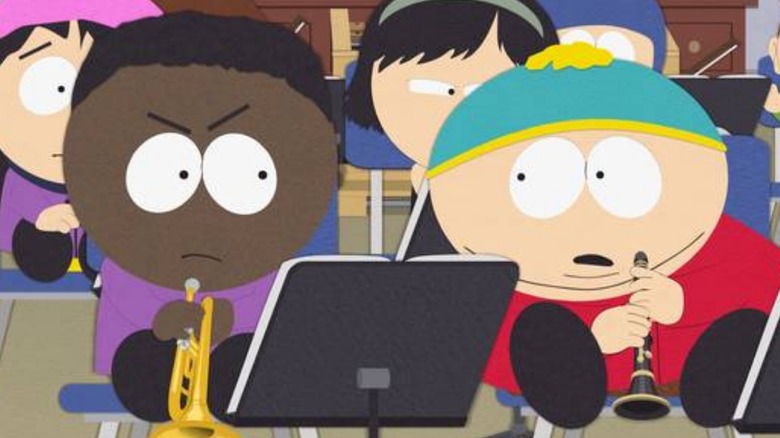 Comedy Central/South Park Studios
Diehard "South Park" fans are having a hard time keeping up with the so-called streaming wars, in terms of what service they need to watch their favorite foul-mouthed animated series. As of this writing, Warner Bros. Discovery and Paramount Global are in a legal battle over the licensing rights to the long-running show. Warner's HBOMax now has the streaming rights to the back catalog of "South Park," as well as the ability to air new episodes the day after they debut on Comedy Central, the linear cable network that the show has called home since 1997. Paramount+, however, has the rights to 14 movies – with that term loosely defined — based on the properties.
So far, four specials advertised as movies have dropped on Paramount+: "South Park: Post Covid," "South Park: Post Covid: The Return of Covid," "South Park: The Streaming Wars Part 1," and "South Park: The Streaming Wars Part 2." For fans wanting to keep up with the current storyline of the show, they would need to have both Paramount+ and HBOMax to watch all of the content. The show even took a self-aware, satirical shot at the streaming market in their "Streaming Wars" movies. In recent years, the series has jumped from Netflix to Hulu, then to digital purchasing, then to where it is today, and fans have expressed their displeasure with the situation.
Redditors see right through South Park cash grab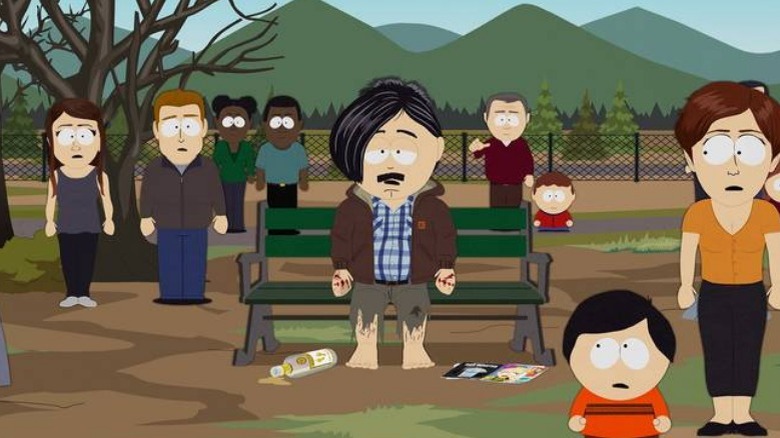 Paramount+/South Park Studios
Users on a Reddit thread recently vented their irritation about trying to keep up with their "South Park" content. One user was nostalgic for when the episodes were available online, saying, "I miss the good old days of southparkstudios.com, new episodes available the next day online with no stream subscription required and the complete archive of older seasons on-demand for free." Another Redditor is onto the franchise's moneymaking game, suggesting that they're playing both Paramount+ and HBO Max: "They're not even switching contracts, just taking money and weaseling out with meaningless name changes ('This isn't an episode or a movie, it's a special')."
Another fan, u/McWalking_Episode, was quick to point out that the show's creators literally called themselves out in one of "The Streaming Wars" movies, saying, "Remember the opening scene of 'Part 2' was Stan in court defending their choice to play all sides." Meanwhile, a user named BR_eazy expressed their deep frustration, stating, "If they don't want to give me a reasonable way to watch it, I'll cancel both and go back to pirating." Several following comments in the thread echoed that user's sentiment. 
Finally, there was one solution offered by u/airpoutine: watch the show on the Pluto streaming service, which has old episodes on demand. Seems as if "South Park" has spread to even more services.