How Many Episodes Are In Succession Season 4?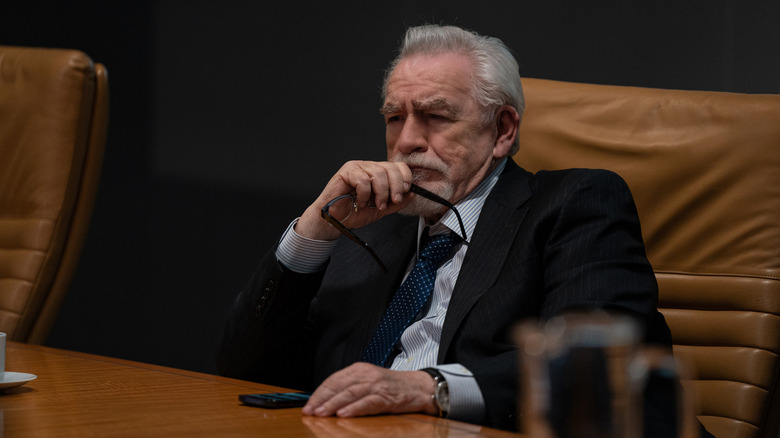 Macall B. Polay/HBO
Contains spoilers for "Succession" Season 4 Episode 3 — "Connor's Wedding"
HBO is delivering an expected amount of episodes for "Succession's" final season. 
In a shocking move, "Succession" has killed off one of its leading players. The latest episode of the Emmy-winning series saw the death of Logan Roy (Brian Cox), which blindsided both fans of the HBO drama and the Waystar Royco patriarch's family. What particularly made this episode a curveball was how such monumental deaths are often reserved for finales, not the third episode of a final season.
As we enter uncharted territory, it's difficult to know just how far this saga of familial betrayal and corporate buffoonery can extend. This begs the question: how many episodes are in "Succession" Season 4?
An official synopsis released by HBO confirms that "Succession" Season 4 will have 10 episodes. "In the 10-episode season four, the sale of media conglomerate Waystar Royco to tech visionary Lukas Matsson moves ever closer," HBO's synopsis teased. This means that audiences have seven more weeks of anxious laughter and eye rolls as they watch the Roy siblings navigate a post-Logan world.
Succession Season 4 still has 7 episodes left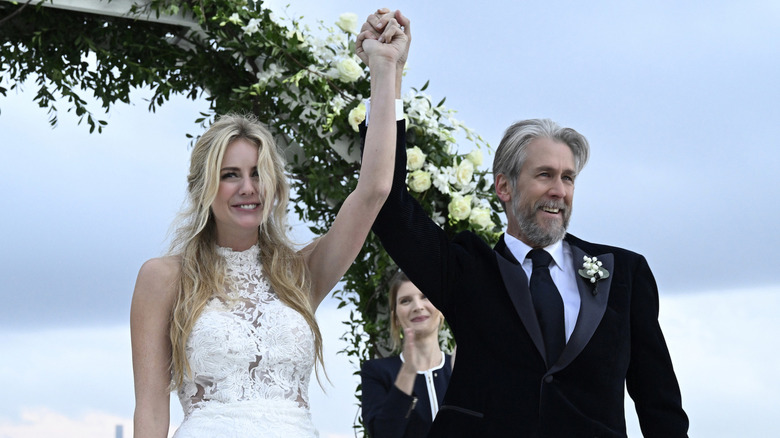 Macall B. Polay/HBO
Both Seasons 1 and 2 of "Succession" featured 10 episodes, making this a known quantity for the show's creative team. Season 3, however, had a truncated nine-episode season. While appearing on the "TV's Top Five" podcast, creator Jesse Armstrong explained that Season 3 was originally going to be either eight or 10 episodes, with a particular preference for the former. "When I looked at what I thought the story was, I was vacillating between 10 and eight," Armstrong revealed. "I thought it was eight and then it actually, when we started writing them, it felt like nine."
Seeing as "Succession" is HBO's current crown jewel (besides "The Last of Us"), it's fair to say that Armstrong could have received as many episodes as he wanted to tell the final season. With Logan now gone, the real succession and power struggle begins. In the wake of the third episode, HBO released a mid-season trailer, teasing that the future of the Roy family and their company will be far from peachy. While details are slim, it's clear that the kids will have no choice but to weather the storm and deal with other players who vie for the position of WayStar CEO. Will the deal with Mattson (Alexander Skarsgård) manifest? Are the Roy siblings still going after Pierce? And what about the big moment involving Gerri (J. Smith-Cameron), who is obviously not taking her "firing" all too seriously? Does the future look bright for Willa (Justine Lupe) and Connor (Alan Ruck)? 
All will hopefully be revealed as "Succession" continues to air over the next seven weeks.