Succession S4 Episode 3: Is [SPOILER] Really Dead?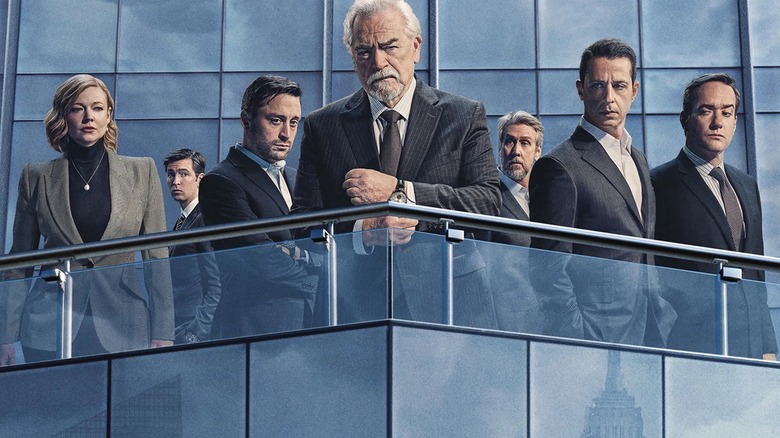 HBO
Contains spoilers for "Succession" Season 4 Episode 3 — "Connor's Wedding"
Let's be blunt. Yes, Logan Roy (Brian Cox) is really dead.
"Connor's Wedding" opens without a ton of fanfare, Connor's (Alan Ruck) titular nuptials aside — until the Roy siblings get a panicked call from Tom Wambsgans (Matthew Macfadyen) telling them that their father is seriously ill. As the hour unfolds, Tom relays as much as he can to Kendall (Jeremy Strong), Shiv (Sarah Snook), and Roman (Kieran Culkin) while they're stuck on the boat that's supposed to ferry them to the wedding. (Nobody thinks to go and get Connor for quite some time, incidentally.) 
It's easy to think that on a show as complicated as "Succession," where the characters will stop at nothing to stab each other in the back, that Logan could possibly have faked his own death to mess with his kids. This isn't the case, though; Logan is removed from his plane (he was about to fly to Sweden for a meeting with Waystar Royco's buyer when he collapsed) in a body bag. 
Logan is very, very dead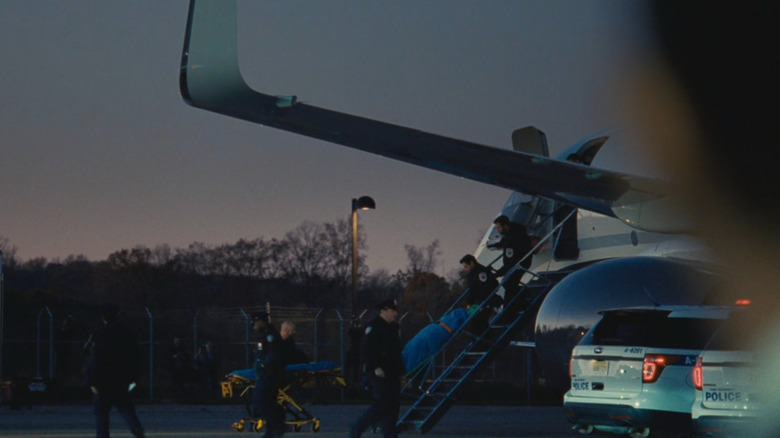 In the show's official podcast and its behind the scenes featurette — which are both available to watch on HBO Max — showrunner Jesse Armstrong and Cox were both exceedingly clear about the matter. Logan is dead, and Cox's time on the show is over. Armstrong's presence also feels important here in that he wrote "Connor's Wedding," one of the most important installments of the series to date. Mark Mylod, who has worked on "Succession" since its inception and also directed the 2022 thriller "The Menu," directed the episode. 
Logan's death is, clearly, going to have enormous implications on the season going forward, with his children and underlings jockeying for control of the company as well as his enormous fortune. (His assistant and obvious girlfriend Kerry, played by Zoe Winters, will also be a part of this battle, probably.) Killing off the figure at the center of every single conflict in "Succession" in the final season's third episode is, obviously, an insanely bold move. The creative team behind the series, though, is nothing if not brilliant, and it's clear that they have a very clear vision for the rest of Season 4.