Succession S4 Episode 3: The Roy Family's Performances Were A Masterclass In Acting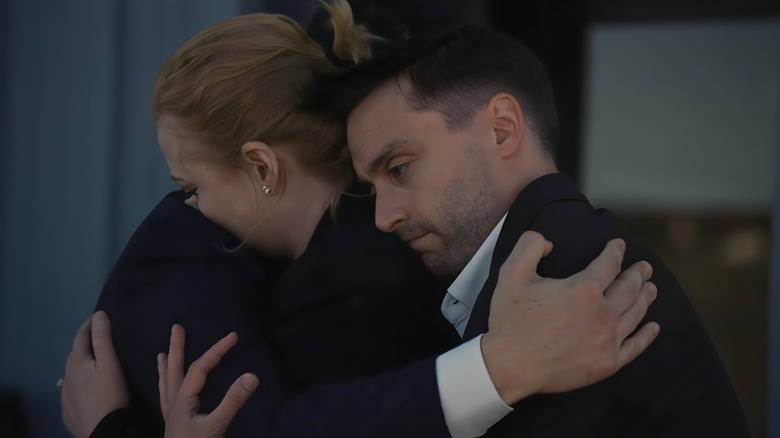 HBO
Contains spoilers for "Succession" Season 4, Episode 3 — "Connor's Wedding"
The Roys aren't having a good wedding.
The latest episode of "Succession" is not only a highlight episode but a perfect showcase of just how talented the actors behind the Roy siblings are. In the shocking episode, Connor Roy (Alan Ruck) is hosting his long-awaited wedding on a yacht, only for it to be upstaged by the death of his father, Logan (Brian Cox). While the groom is busy having an existential crisis over cake, Kendall (Jeremy Strong) and Roman (Kieran Culkin) are digesting the news. What starts off with Roman snarkily answering Tom's (Matthew Macfadyen) phone call quickly turns into a plea for help and meaning, as the siblings try to rationalize, bargain with, and understand their dad's death.
Simply put, all actors occupying the Roy children roles, in their own unique way, brought their A-game. Roman struggling to comprehend the situation and pleading for their father to simply resurrect is a masterclass moment for Culkin, who has frequently shown that he can oscillate between needy, cocky, and everywhere in between within seconds. For Strong, the episode served as a brilliant showcase of his impeccable stoic abilities. The turning point? As he goes to grab Shiv (Sarah Snook), maneuvers through the wedding party, anxiously avoiding eye contact with guests. As the episode unravels, Kendall's accentuated emotional layers shed away, with him slowly morphing into the "let's get down to business" version of himself that his dad always wanted.
As for Shiv, nothing was more heartbreaking than how Snook channeled her character's rage, shuffling between anger and child-like innocence. "Is he [expletive] dead?" slowly segues into "Daddy, uh, I love you," as Snook struggles to breathe, failing to find the perfect final words to say to a man who is already gone.
Emmys are in order for the Roy siblings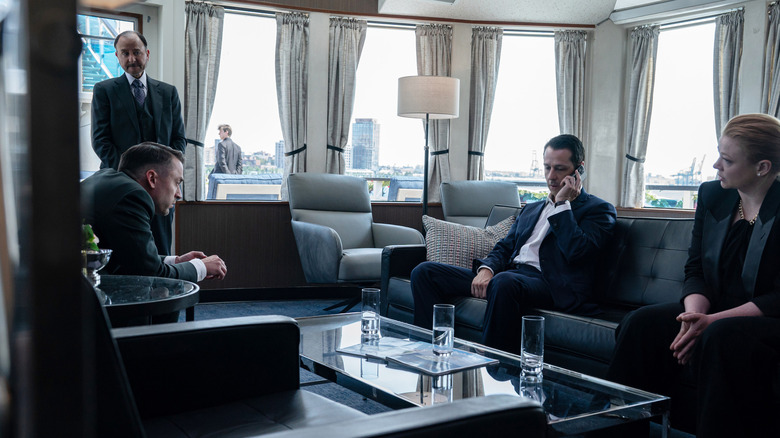 Macall B. Polay/HBO
In one hour, we see the Roy siblings unravel and go through several different stages of processing. What particularly fueled such brilliant performances this evening was how realistic the entire situation was. Logan's death had no fanfare and no passionate final speech. It was quick and to the point, as it often is in reality. The situation unspooled exactly as it would for any of us: over the phone, trying to bargain for one more phone call with the deceased.
Strict methods were put in place to get the rawest performances out of the Roy siblings. The show's official podcast (available on HBO Max) revealed that the phone calls were performed completely live. Each stutter, chest compression, and pregnant pause that the siblings heard was performed live, which in turn boosted the sibling's performances. As it stands, this is the Emmy clip episode for Sarah Snook, Jeremy Strong, and Kieran Culkin. Each actor effortlessly managed to convey their character's thought process and physicality, showing us a different, more intimate side of our favorite spoiled siblings.
"Succession" still has seven episodes left, and it's hard to imagine that an episode with better performances is on its way.