Netflix Viewers Agree Beef Is The Perfect Bingeworthy Watch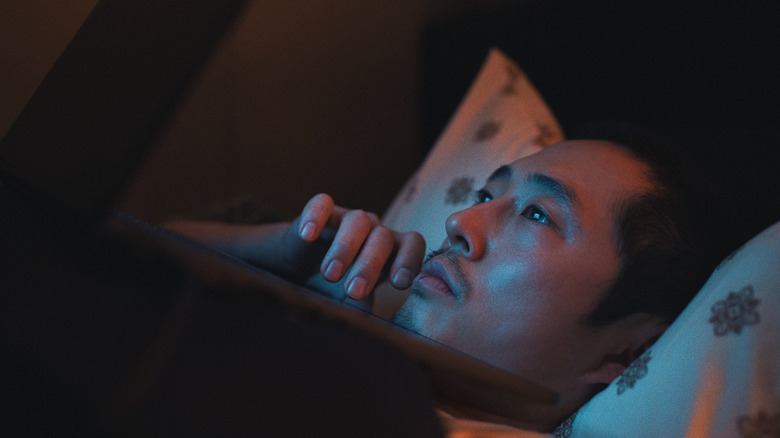 Netflix
Netflix and A24's thrilling collaboration has resulted in one of the most binge-able series of 2023 with "Beef." Starring Steven Yeun as Danny and Ali Wong as Amy, "Beef" underlines the inescapable consequences of our actions and how they can affect others, who are also grappling with their own problems. After a heated road-rage incident, Danny and Amy begin obsessively plotting against one another in a malicious attempt to destroy the other.
"Beef" both reunites Yeun with A24 Films and returns the esteemed actor to television screens. Following his scene-stealing role as Glenn on "The Walking Dead," he moved audiences with his heartfelt portrayal of Jacob in A24's family-focused film "Minari." In "Beef," the talented actor does something completely different as the frustrated and defeated Danny, who finally unleashes his pent-up anger on Amy. Wong's Amy, however, is an overworked business owner who begins to lose her composure at the worst possible time and directs her fury right back at Danny.
These high-stakes and incredibly memorable performances have fans cheering for the high-octane series, which many seem to have already finished. The ten episodes, roughly 30 minutes each, simply fly by as fans become consumed by the never-ending conflict. This underlines the binge-worthy quality of the show that viewers are highlighting on both Reddit and Twitter.
Audiences are ravenous for the rage-filled showdown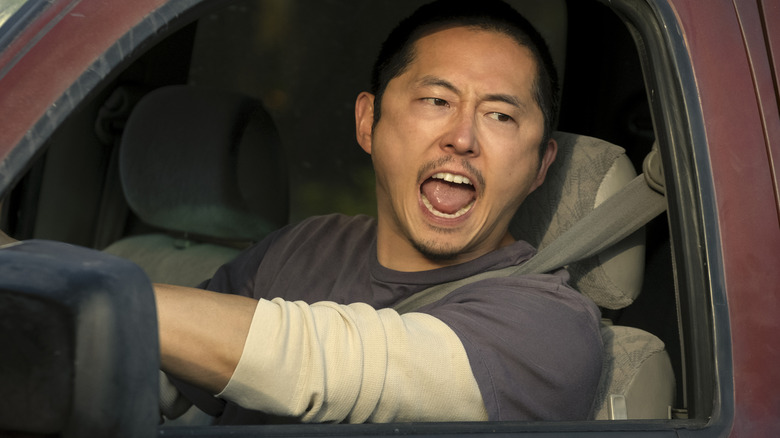 Andrew Cooper/Netflix
"Beef" shot straight to the top of Netflix's Top 10 ranking as viewers flock to the binge-worthy hit in droves. Fans are inhaling the series and even celebrating Steven Yeun and Ali Wong's commendable performances by stating they deserve Emmy awards. Some also joked that they wish they had a "mind-eraser pill" so they could watch the series over again as a fresh experience, like u/charms_n_bobbles on Reddit.
It seems many fans are unable to contain themselves and are quickly binging "Beef." With its shorter runtime, many are watching the show in an entire day, like u/louellen1824 who praised the series saying, "I binged the entire thing today. Loved it." This is echoed by u/curious_george710, who added "What a f*****' ride is all I'm gonna say." Many are also drawn to the performances of the cast, particularly Yeun, who went so method, even Wong was unsure how far the acting tactic would go. This leaves viewers extensively complimenting the ensemble cast's stirring performances. For example, u/Ok_Rip585 had a lot of good things to say about "Beef," including the subversion of audience expectations.
Others enjoyed the comedic elements of "Beef," like fellow binger u/andr386, who stated, "It was very good like a Vaudevelil [sic] comedy. Everything gets worse, one bad decision after the other. It's a bit like Fargo. And a study of anger. Brilliant." On Twitter, @QuinnPenChan commended the exceptional representation that adds an additional layer to the unique series. 
With these overwhelmingly positive reviews, maybe we can anticipate another serving of "Beef" in the future.