Beef: Netflix Viewers Are Calling For Steven Yeun & Ali Wong To Get Emmy Awards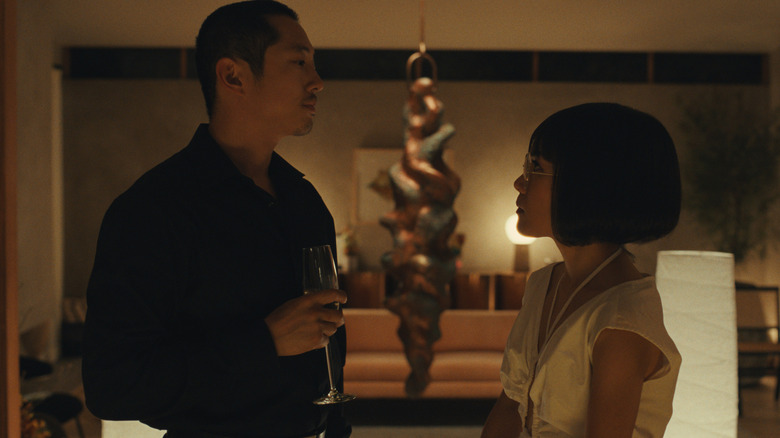 Courtesy of Netflix
A new Netflix sensation has arrived, and it's called "Beef." The 10-episode first season sees two people — Danny (Steven Yeun) and Amy (Ali Wong) — from very different sides of life who end up in a road rage incident together. They allow their frustration to consume their lives, impacting their relationships with others. It's getting a ton of praise online, with many even calling for the two leads to get Emmy nominations down the road. 
The 2023 Emmys aren't slated to air until September this year, but many believe Yeun and Wong should definitely be in the conversation. As a testament to their abilities, a lot of viewers have already finished the first season, such as Twitter user @lefilmara, who wrote, "Just finished Beef. Steven [Yeun] and Ali Wong I'm getting you those Emmy nominations. Trust Me." They're going to have a lot of support in that direction as @kenitoken also believes the performances were phenomenal: "STEVEN YEUN EMMY CAMPAIGN." While there have undoubtedly been many outstanding TV performances this past year, it really speaks to Yeun and Wong's abilities to get this kind of reaction.
Steven Yeun and Ali Wong bring gravitas to their petty characters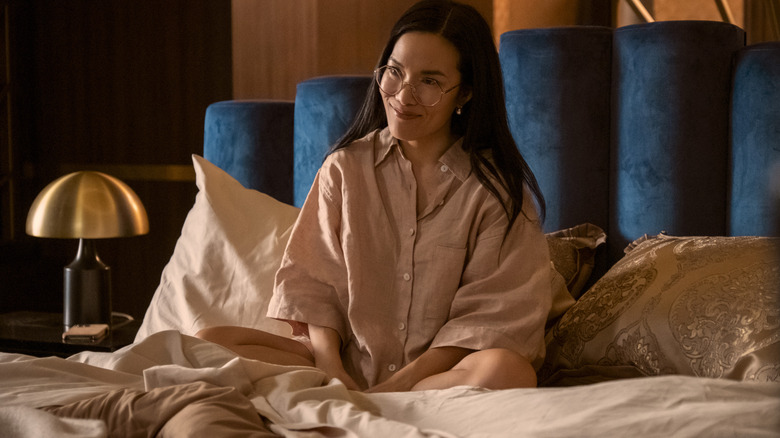 ANDREW COOPER/NETFLIX
Both Steven Yeun and Ali Wong have delivered exceptional performances in the past, but "Beef" takes what they're capable of to another level. People are simply astonished to see them take what could've easily been one-dimensional characters trying to get back at each other and really make them feel like real individuals. Twitter user @Kyle_Phillippi couldn't have higher praise for the show, saying, "I've been sitting on #BEEFNetflix after watching the series last week. I'll gladly start the Emmy train for this show. @aliwong and @stevenyeun are dynamic and will really make you reconsider flipping the bird."
Professional critics have also taken note of the actors' abilities. Brian Tallerico of RogerEbert.com wrote positively for the show as a whole but drew attention to Yeun's acting in particular: "Steven Yeun is quite simply one of the best actors of his generation, and he makes so many fascinating decisions here. He understands the body language of a man who is tired of losing but can't stop making bigger and bigger mistakes in an effort to win." However, Tallerico doesn't forget about Wong: "Wong matches Yeun beat-for-beat from first episode to last. It's easily the best acting work of her career, and I hope it opens dozens of doors for her in terms of collaboration."
A lot can happen between now and when Emmy nominations come out. Regardless of what happens with awards, Yeun and Wong should be able to get a lot of mileage out of "Beef" and get plenty of other great roles out of it.