Manifest Season 4 Part 2's Trailer Tells Us The Long-Awaited Premiere Date, A Lot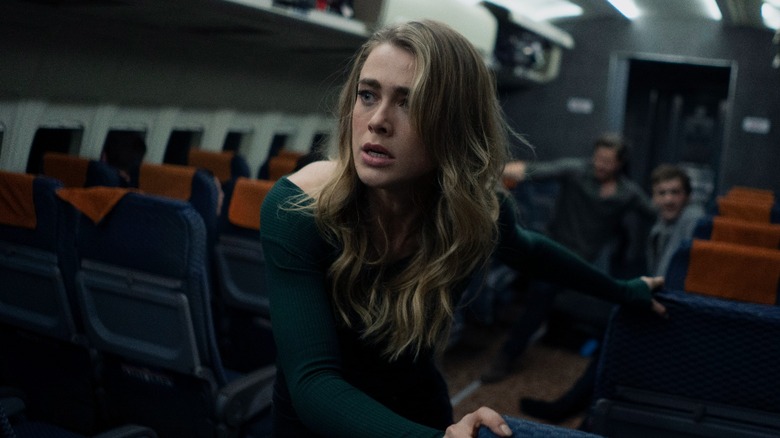 Scott McDermott/Netflix
In the best tradition of supernatural dramas like "Twin Peaks," "Lost," and "The Leftovers," Netflix's "Manifest" co-exists as both a compelling dramatic story and a mystery box of otherworldly details. Following its cancellation by NBC after three seasons, the series found renewed life on the streamer that gave it a fourth and final season split into two parts. The first part of the last installment landed on the platform on November 4, 2022, and naturally ended with a setup for the grand finale to bring closure to the narrative for longtime watchers of the program. 
Knowing that fan demand led to Season 4, it's good news that viewers can rest assured that the last ten episodes now have a release date. A new trailer shares the news of the return of "Manifest" on June 2, 2023. But the Netflix drop date also contains some shrouded meanings that audiences will likely quickly pick up on.
The June 2 premiere marks one year before the story's death date of June 2, 2024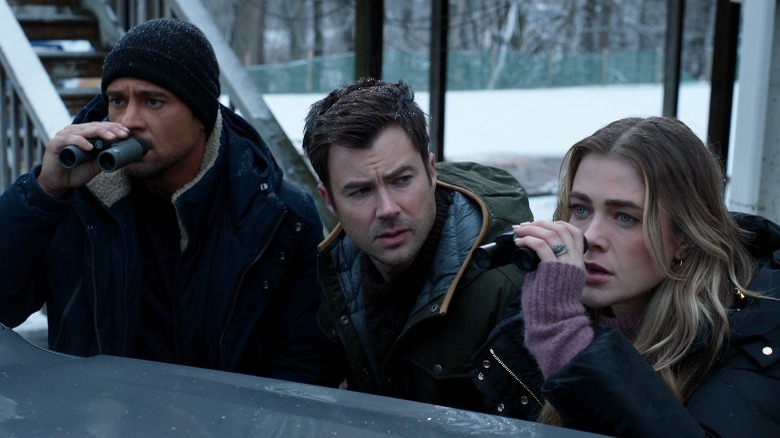 Netflix
One of the most beguiling storylines in "Manifest" has been the revelation of "death dates" that follow the characters through life and make themselves known at various surprising times in the series. Since the mystery surrounding the date of June 2, 2024, was discovered through James Griffin's (Marc Menchaca) death, the passengers and crew of Flight 828 have been living with the grim knowledge of all of their deaths on that late spring day.
In the trailer, and with some creative promotional integration by Netflix, June 2 is continuously referenced while building the tension of the brief teaser to significant effect. It's safe to say audiences will finally see the characters grapple with this impending day as they try to find a way around it.
The clip starts with Michaela Stone talking about June 2, speaking about how the world needs them and how "everything is connected," before brief sequences from Season 4, Part 2 all play out with the date being repeated constantly by the characters.
Fans can discover what happens when "Manifest" arrives on Netflix on June 2.