Star Wars: New Jedi Order Film Announced, Rey To Return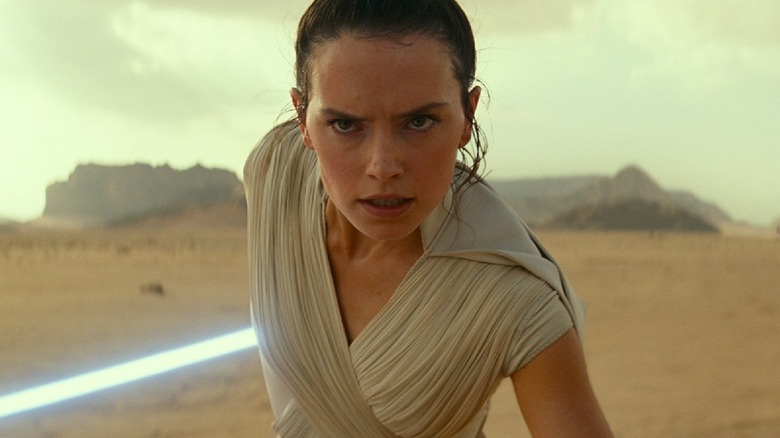 Walt Disney Studios Motion Pictures
The Skywalker saga isn't over just yet. As part of a Star Wars Celebration 2023 panel, Lucasfilm revealed its slate of upcoming "Star Wars" films and TV shows. There's a lot of interesting tidbits to parse, including details on "Andor" Season 2 and a Thrawn-filled teaser for the live-action series "Ahsoka," but perhaps the greatest surprise came with the announcement of "Star Wars: New Jedi Order." This movie, set 15 years after the events of "Star Wars: Episode IX — The Rise of Skywalker," will follow Rey from the sequel trilogy as she sets out to rebuild the Jedi Order anew.
Further details on the project are sparse at the moment, but it's been confirmed that Daisy Ridley will be returning to her role as Rey. Furthermore, the movie will be directed by Sharmeen Obaid-Chinoy, who notably served as the director for several episodes of the Disney+ series "Ms. Marvel." The script will be written by Steven Knight, the creator and lead writer of the crime series "Peaky Blinders," who took up duties for the flick after writers Damon Lindelof and Justin Britt-Gibson departed the project in February, per Above the Line. No definitive release date has been set for "Star Wars: New Jedi Order" yet.
The movie could draw inspiration from a Star Wars Legends series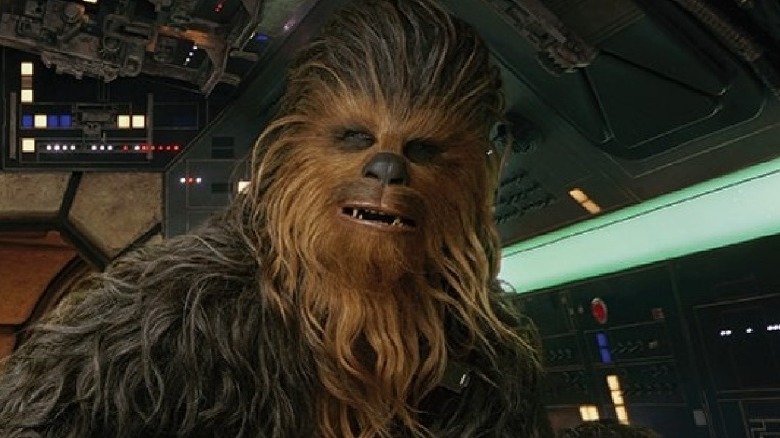 Walt Disney Studios Motion Pictures
Predicting any further narrative details about "Star Wars: New Jedi Order" beyond its basic Rey-focused premise is a complete shot in the dark at the moment. However, if there's one piece of source material that the film has a solid chance of drawing from, it's a certain "Star Wars" book series buried deep in the franchise's history.
The similarly-titled "Star Wars: The New Jedi Order" is a series of 19 full-length novels set in the "Star Wars" universe, all of which were published between the years of 1999 and 2003. These books were set more than two decades after the events of "Star Wars: Episode VI — The Return of the Jedi" and chronicled the rise of a New Jedi Order led by Luke Skywalker. Interestingly enough, these books were originally canonical to the movies and even featured some major deaths for longstanding characters like Chewbacca. However, they were wiped from the timeline when Disney underwent its soft reboot of the "Star Wars" story.
Of course, the "Star Wars: The New Jedi Order" and the movie "Star Wars: New Jedi Order" are set at very different chronological points in-universe with different lead characters, but there's nonetheless some parallels in their basic narrative cores. Eager viewers will have to see if the new project does end up drawing anything from this intriguing segment of "Star Wars" history as further details develop.