Andor Season 2 To Premiere In August 2024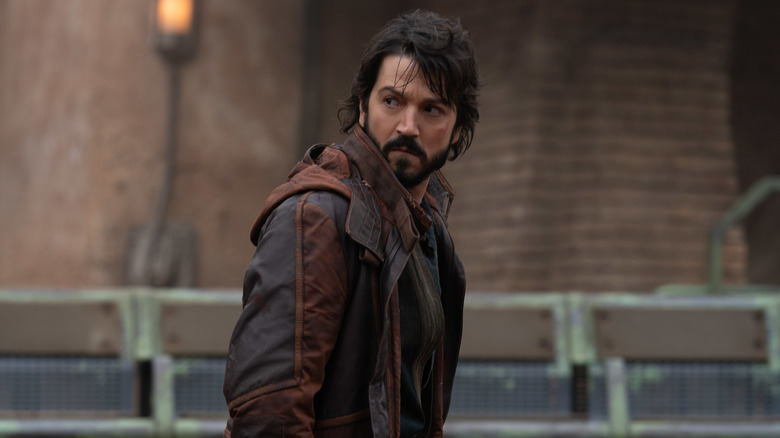 Lucasfilm/Disney+
It was recently announced that "Andor" Season 2 will arrive in 2024, and that still appears to be the plan for Lucasfilm and Disney. This year's "Andor" panel at the "Star Wars" Celebration, which was attended by Looper and our friends at Slash Film, saw the cast and crew confirm that the next installment of the critically acclaimed sci-fi series is set to arrive in August of next year.
"We started shooting in November," showrunner Tony Gilroy noted. "We're about halfway. We're gonna shoot through August. We're on exact schedule. [We'll] finish in August, spend another year on post. I suppose we'll come out the following August."
The event also saw the cast and crew showcase some footage from Season 2, with a voice stating: "If we do not stand together, we'll be crushed." The accompanying footage depicted several characters, including Dedra (Denise Gough), Syril (Kyle Soller), Bix (Adria Arjona), and Cassian (Diego Luna) banding together for more action-packed adventures in the galaxy far, far away. But will they be joined by another popular character from Season 1?
Andy Serkis' character may return for Andor Season 2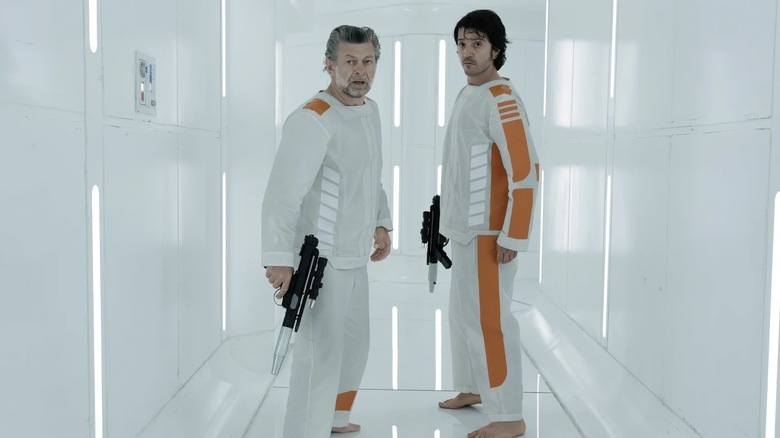 Lucasfilm/Disney+
"Andor" Season 1 ended on a mysterious note for Andy Serkis' Kino Loy. After the prisoners make their daring escape into the water during Episode 10, Loy reveals that he can't swim. It remains to be seen if he survived the drop, but Serkis' presence at the "Star Wars" Celebration to promote Season 2 suggests that the convict made it through.
The cast and crew of "Andor" are excited about Season 2, and they were delighted to have the opportunity to share some footage and announcements at this year's "Star Wars" Celebration. "The last time we came we were a secret," Tony Gilroy added. "We'd never shown anything to anybody. It was baffling." The showrunner continued by saying that he's excited to be part of the "Star Wars" community in a more substantial way this time around.
Gilroy and the gang are keeping most of the information about "Andor" Season 2 close to the vest for now, but at least we have a release date to look forward to.