12 Actors You Probably Didn't Realize Were Comic Book Writers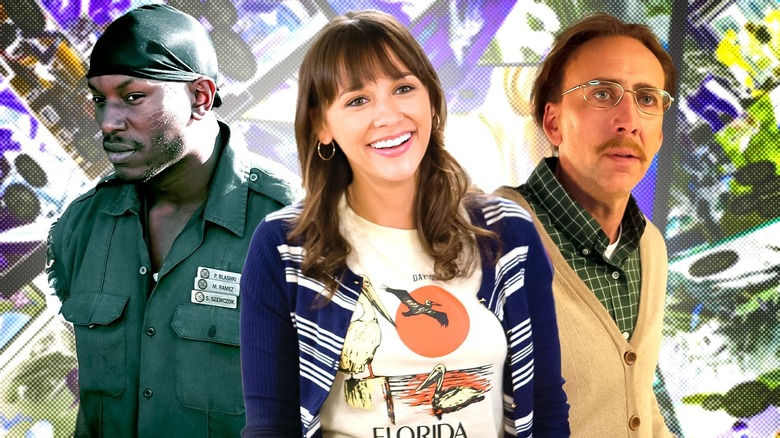 Static Media
With the ever-expanding popularity of superhero movies and the increasing usage of comic books as source material for big-budget film projects, there has been an assortment of comic creators who have made their way to Hollywood. Frank Miller and Robert Kirkman are just a couple of names that started their careers filling pages of graphic novels before becoming figures in cinema. Most famously, Stan Lee, the comic book mastermind who helped build X-Men, Spider-Man, and the Avengers into the franchises they are today, landed his star on the Hollywood Walk of Fame by making cameos in nearly every Marvel film and series before his passing in 2018.
However, sometimes the transition goes the other way, with many celebrities trying their hands at comic book creation. Filmmakers like Joss Whedon, rock stars like Rob Zombie, and even celebrity chef Anthony Bourdain have made their mark in the literary medium. And it doesn't stop there, as a surprising number of famed actors and actresses have taken a stab at writing their own comic books. Continue reading to discover which of your favorite on-screen performers have scribed a comic book title.
Rashida Jones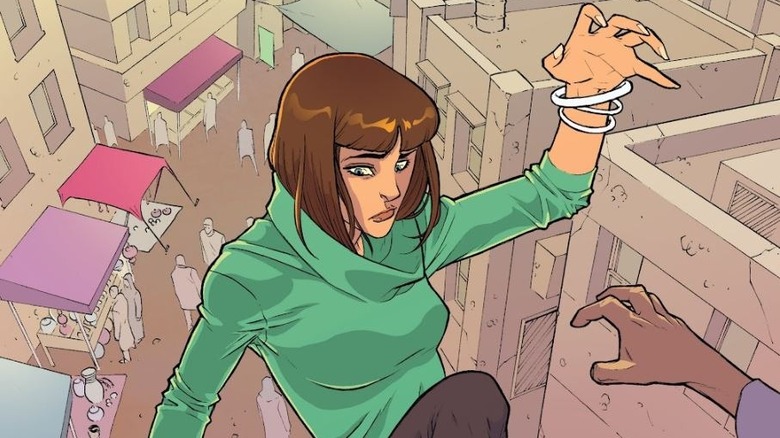 Oni Press
For nearly a decade, Rashida Jones appeared on television screens starring in NBC's comedy sitcom "The Office" before transitioning over to "Parks and Recreation." Surprisingly, Jones's resume expands far beyond sitcom star, as she is a credited backup vocalist for Maroon 5, directed a documentary about her famous father Quincy Jones, and even hosted a podcast alongside billionaire businessman Bill Gates. Underlying all of Jones's work are her philanthropic efforts, specifically involving equal rights, which resulted in her construction of a feminist comic book titled "Frenemy of the State."
The story of Jones's debut comic book centers around a wealthy heiress who is secretly a CIA operative. Hilariously, Jones took inspiration from real-world celebrity socialite Paris Hilton. "I had this funny notion that she's actually some crazy genius who knew exactly what she was doing, and she was just conducting this elaborate anthropological study on the world," said Jones in a 2009 interview with Vanity Fair. "I'm obsessed with our country's almost cannibalistic obsession with people who are famous for no other reason than that they're famous." The five-part miniseries was even acquired by Universal Pictures for a film deal in 2009 with Rashida Jones signing on to co-write the script; however, no update on the project has been released since.
Tyrese Gibson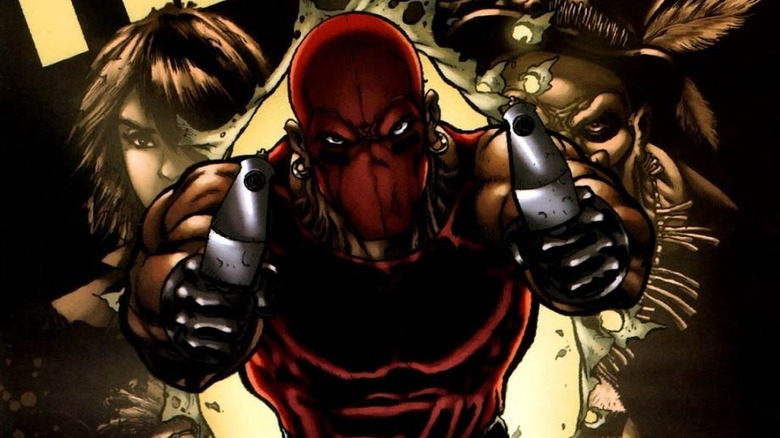 Image Comics
The opposite of a stereotypical comic book nerd, Tyrese Gibson is as cool as they come. From his chart-topping R&B albums to his smooth-talking character Roman Pearce in the "Fast and Furious" franchise, Tyrese is one of Hollywood's most charming figures. And, unsurprisingly, the actor-slash-singer is the first to admit that he doesn't fit the standard cliches of comic book culture. "I'd be lying to tell you that I grew up on comic books and I have been reading them for years," said Gibson in an interview with the Daily News. However, he was captivated by the energy of the community when he attended the 2008 San Diego Comic-Con to promote upcoming films "Transformers 2" and "Death Race." "That's a passion I've never seen in my life," he said.
Inspired by the culture, Tyrese Gibson quickly started work on his own comic book title, convincing the bosses at Image Comics, Todd MacFarlane and Robert Kirkman, to give him a shot at publication. By the time Comic-Con rolled around a year later, Gibson was on the floor with the crowds promoting his original comic title, "Mayhem." In an interview with Crave Online, the actor-turned-writer describes his titular character Mayhem as "a modern-day gunslinging vigilante who seeks refuge in the basement of a church." Unfortunately, despite a formidable promotion, "Mayhem" received mediocre reviews and failed to last further than three issues.
Rosario Dawson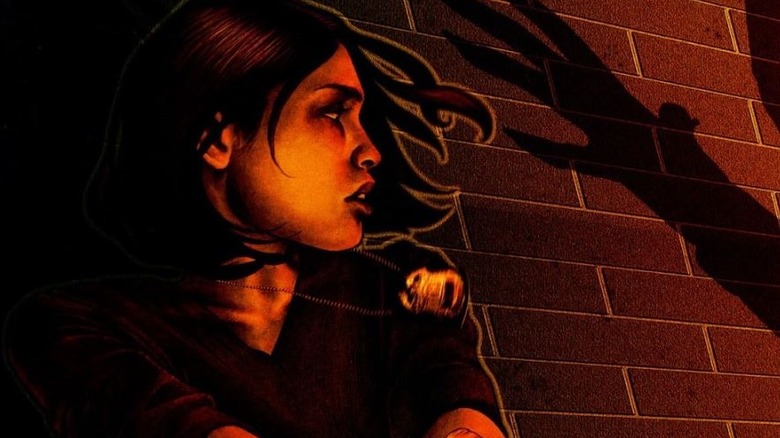 Image Comics
First breaking out in the 1995 independent smash hit movie "Kids," Rosario Dawson has gone on to become one of the biggest actresses in Hollywood. With credits in films such as "Sin City," "Clerks II," and "The Lego Batman Movie," and an ongoing role as Ahsoka Tano in the "Star Wars" lineup of Disney+ shows, Dawson has always been integrated into the culture of sci-fi and comic books. She can also speak the fictional "Star Trek" language of Klingon, further solidifying her placement as nerd royalty. So, it wasn't surprising when the celebrated actress announced that she would be releasing her own comic book in 2006.
Dawson teamed up with 12-Gauge Comics to produce her horror-themed title "O.C.T.: Occult Crimes Taskforce," which revolves around a division of the NYPD assigned to patrol a magical district of New York City known as the Otherground. The actress even lent her likeness to the starring character, Sophia Ortiz. The four-issue miniseries is another comic in a long list of projects acquired for film and television adaptations that have yet to manifest in the real world.
Thomas Jane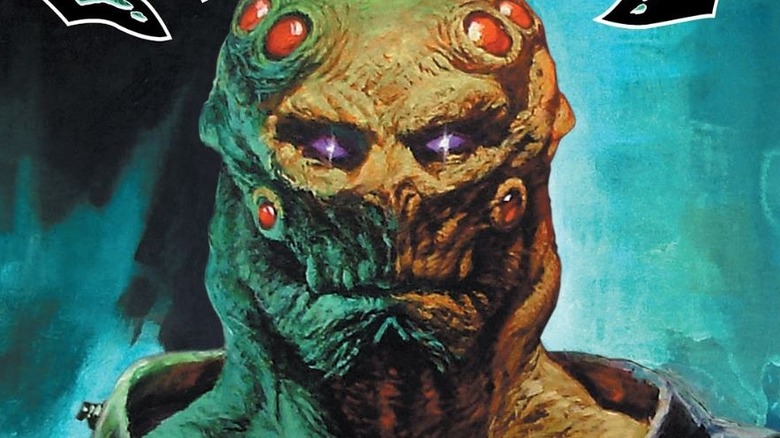 Image Comics
Thomas Jane is an actor beloved by comic enthusiasts for portraying the role of Marvel Comics vigilante "The Punisher" in the 2004 film. Surprisingly, Jane turned down the role multiple times as he had no interest in playing a superhero on screen. "They had to explain to me that it wasn't a superhero," the actor admitted in an interview with Slasherama. "Frank Castle is like the anti-superhero. He's got no superpowers and no superhero suit. So that's what made me say yeah." Jane's distaste for superheroes makes it even more shocking that the actor not only wrote his own comic book, but also started an entire comic book company.
"Spewed forth from a particularly vivid nightmare," Thomas Jane collaborated with comic veterans Tim Bradstreet and Steve Niles in creating his debut comic book "Bad Planet." At the same time, Jane launched Raw Studios as an imprint under Image Comics to publish his books. The original six-issue miniseries was a critical smash hit, prompting Jane and company to extend the story to twelve issues and create subsequent comic titles, including "Alien Pig Farm 3000" and "The Lycan."
William Shatner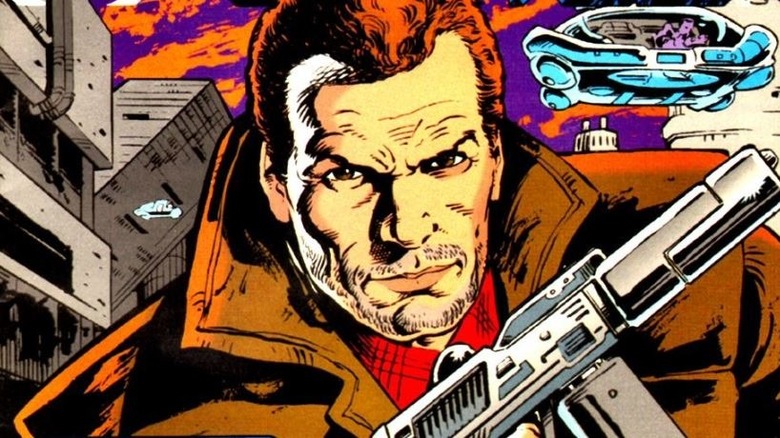 Marvel Comics
Anyone who has picked up a comic book, watched a sci-fi movie, or attended a comic book convention needs no introduction to William Shatner. The actor is iconic for his portrayal of James T. Kirk in the "Star Trek" franchise and has been a pop culture figure for seven decades. The multihyphenate has worn many hats, including director, singer, and championship horse breeder. Still, in the late '80s, Shatner took a stab at creating his own science fiction franchise, developing "TekWar" alongside co-author Ron Goulart. His first novel resulted in a series of books, multiple movies, and a short-lived television series.
Shatner's "Tek World" series was adapted into a comic series under Marvel branding, and it wasn't the last time the famed actor put his name on a comic book. Other novels and concepts created by Shatner received their own adaptations, including an original "Star Trek" novel, "The Ashes of Eden." More recently, Shatner was involved in launching a new method of comic book reading, with a "revolutionary new digital format." Backed by crowdfunding, Shatner's novel series "Man O' War" was adapted into a "cinematic graphic novel" in 2015. Available on smartphones and other devices, the format included music and sound effects, and could be viewed as an animated film.
Mark Hamill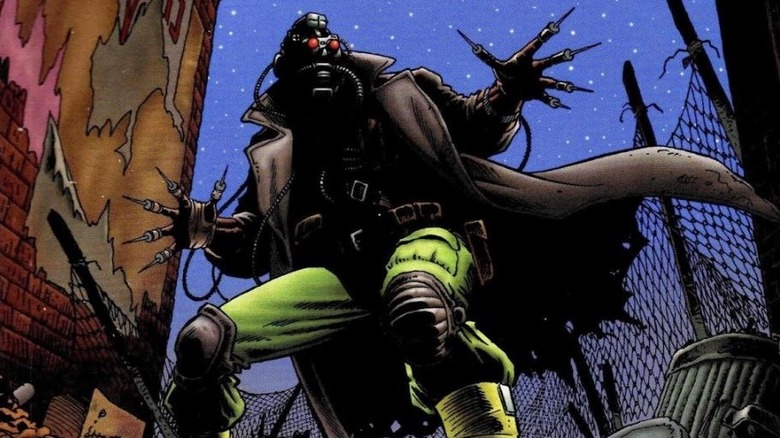 Dark Horse Comics
Surely, if the mascot of the "Star Trek" franchise can dabble in writing comic books, so can the face of its science fiction rival, "Star Wars." Mark Hamill is instantly recognizable for his portrayal of Luke Skywalker across multiple "Star Wars" productions. Equally, Hamill has become iconic to comic readers for his performance as the Joker in "Batman: The Animated Series," resulting in the actor becoming one of the most celebrated voice actors in the business. The pop culture legend continues to have his name featured in beloved franchises, but that hasn't stopped the original "Last Jedi" from expanding his repertoire.
Hamill originally co-wrote "The Black Pearl" alongside his cousin as a screenplay to be shopped around Hollywood. However, when comic publisher Dark Horse got their hands on the script, they convinced them to adapt it into a graphic novel. The five-part limited series is a crime thriller about a man who regrettably becomes famous after inadvertently saving a woman's life. Despite continued efforts, Hamill has yet to have his story adapted into a film. Still, the actor did return to comic books, writing multiple tales for "Simpsons Comics," including a parody of DC Comics' "Crisis on Infinite Earths" for "Bart Simpson's Treehouse of Horror" #7.
Jennifer Love Hewitt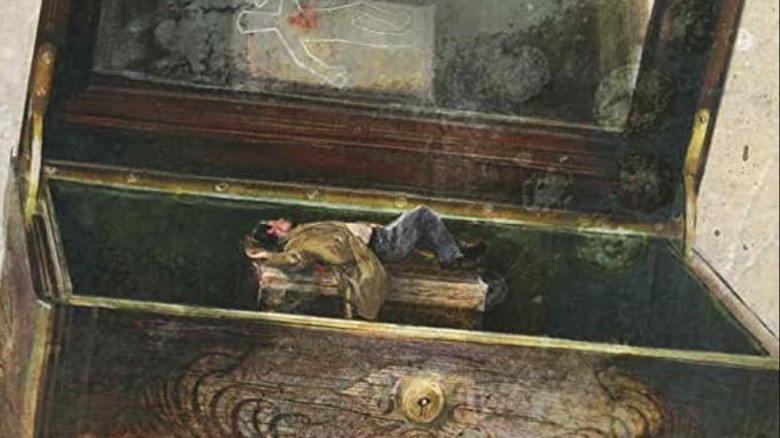 IDW Publishing
Starlet of the '90s, Jennifer Love Hewitt rose to fame thanks to her regular role on "Party of Five" and appearances in movies such as "I Know What You Did Last Summer" and "Can't Hardly Wait." Simultaneously, Hewitt had a minor musical career, releasing four studio albums starting when she was just 12 years old. However, the actress has all but fallen out of the limelight, remaining a television regular on shows such as "Criminal Minds" and "9-1-1."
Hewitt is a New York Times bestselling author, making a name for herself by promoting "vagazzaling," a method of decorating a woman's private parts with jewels. Still, even some of Hewitt's most dedicated fans do not know that the actress helped create a comic book. "Jennifer Love Hewitt's Music Box" was a 2009 comic series from IDW Publishing that lasted for five issues. Based on Hewitt's concepts and notes, the story centers around a music box with strange and malevolent powers. "The chance to create my very own comic, and a horror/thriller at that, is like a very fun nightmare come true," read Hewitt's statement about the book. Unfortunately, her star power was not enough to lift sales for the title, as it was pulled halfway through its intended 10-issue run.
Nicolas Cage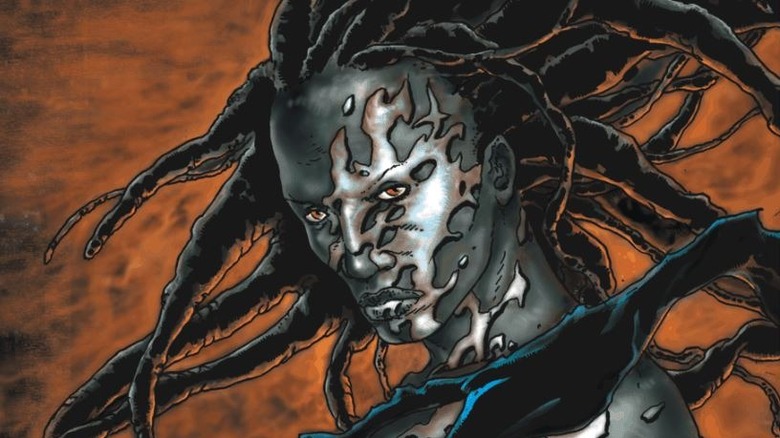 Virgin Comics
Regardless of his unique approach, Nicolas Cage is an actor who has done it all over his 40-year career. But many fans may not realize that the actor is arguably one of the most famous comic book nerds out there. Cage has appeared in multiple movie adaptations of popular comics, including "Ghost Rider," "Kick-Ass," and "Spider-Man: Into the Spider-Verse." At one point, he almost portrayed the biggest superhero of them all, Superman. He is also an avid collector of funny books, once hosting a monumental auction of his collection, including the Holy Grail of comics, "Action Comics" #1. The actor, whose real name is Nicolas Coppola, even partly credits the Marvel Comics character Luke Cage for inspiring his stage name.
Knowing how big of a comic fan Cage is, it's not particularly surprising that he has a comic book title to his name. According to USA Today, Virgin Comics approached the actor about creating his own series, knowing his love for the genre. "I said I didn't have any ideas, but I told them my son might," said Cage. Quickly after, the former "Ghost Rider" actor and his 16-year-old son Weston got to work on developing "Voodoo Child," a six-part miniseries released in 2007. The horror-themed book centers around a child resurrected by a voodoo priest who becomes a vigilante in post-Hurricane Katrina New Orleans.
The Wayans Brothers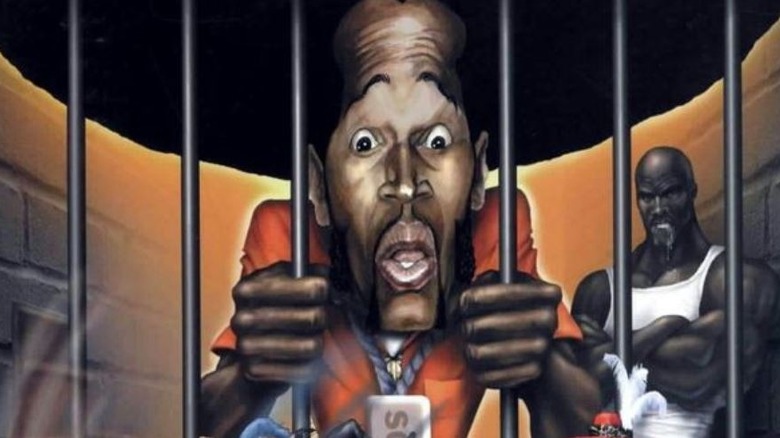 5-D Comics
The Wayans brothers are a comedic force, even if some of their movies are less adored than others. Multiple members of the Wayans family have established themselves in Hollywood in different facets. Notably, real-life brothers Shawn and Marlon have developed multiple projects together, including a self-titled television sitcom, and movies directed by brother Keenen Ivory such as "Scary Movie" and "White Chicks." Still, even the biggest fans of this celebrity family are surprised to discover that they released their own comic book in 2006.
"Super Bad James Dynomite" is the brainchild of Shawn, Marlon, and Keenen Ivory Wayans, heavily based on themes present in 1970s blaxploitation films. The titular character takes his namesake and inspiration from Shaft, Dolemite, and Black Belt Jones. Meanwhile, other related films such as "Foxy Brown" and "Super Fly" are referenced throughout the comic. The five-issue IDW Publishing comic series featured heavy profanity and nudity but still managed to land a film deal in 2007. Marlon Wayans intended on portraying the main character, saying, "When we created the comic book 'Super Bad James Dynomite,' I always envisioned playing the title character on the big screen." Unfortunately, the film never happened, though it could have been a significant rebound for the brothers after their critically panned 2006 film "Little Man."
Jada Pinkett Smith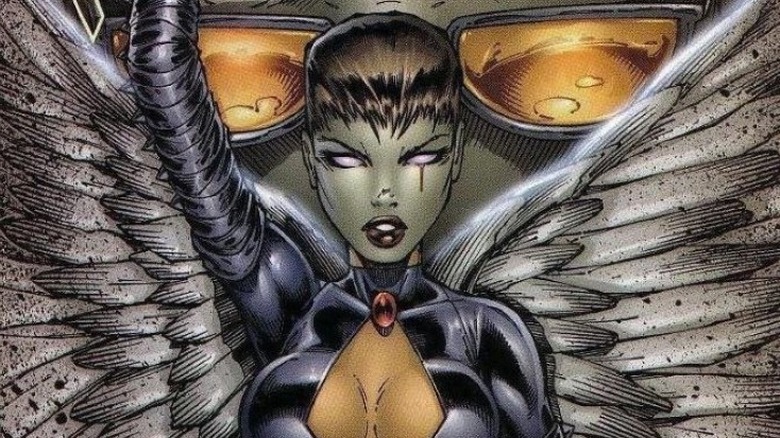 Awesome Entertainment
With a storied career, Jada Pinkett Smith has become one of the most influential women in all of Hollywood. From her breakout role on the television series "A Different World," the actress has made frequent appearances in popular franchises like "Matrix" and "Madagascar." Beyond acting, Pinkett Smith has her hands in business and philanthropy, and is also the lead singer in the heavy metal band Wicked Wisdom. If that wasn't enough, she is also a New York Times bestselling author with her children's book "Girls Hold Up This World."
Surprisingly, long before many of her significant roles, Jada Pinkett Smith was a comic book creator. "I played my hand at creating a comic book before called 'Menace,' when I was in my twenties," Smith revealed in a 2015 interview with People. "I was trying to create a black female comic-book character that was from the hood." "Menace" was released in 1998, long before celebrities writing comic books was the cool thing to do. Unfortunately, the publisher, Awesome Entertainment, went under soon after the release of the comic. She still hopes that one day her story about a powerful black female lead will be adapted into a film, saying, "I think there's an opportunity to make it, for sure. I don't know if it will be made for me, necessarily, and that will be fine. I would just love to get it made."
Samuel L. Jackson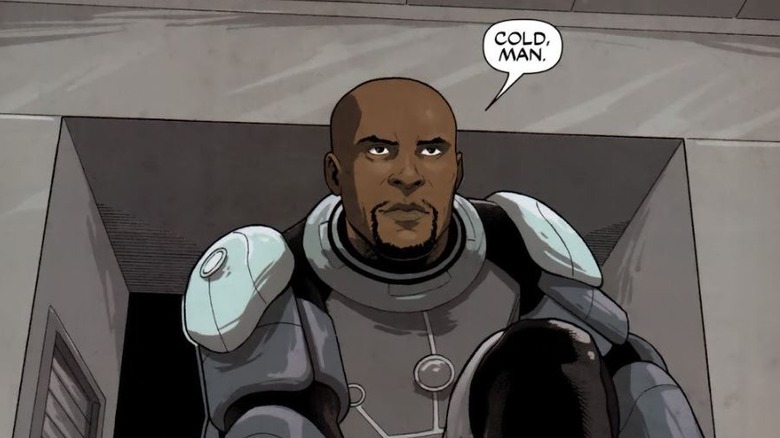 BOOM Studios
Easily one of the most recognizable actors in the world, Samuel L. Jackson is equally an icon for comic book enthusiasts. Making comics cool, Jackson has been entwined with the literary media for decades. He portrayed the quintessential comic nerd in the 2000 thriller "Unbreakable" and became the superhero Frozone in 2004's "The Incredibles." Most notably, Jackson was one of the most integral pieces to getting the Marvel Cinematic Universe off the ground floor, portraying SHIELD director Nick Fury through the majority of Phase One.
Unsurprisingly, Jackson is a comic reader himself, as he admitted in an interview with CBR. "Man, I read a lot of comics! I've got a pull list that's always kept in a box for me at Golden Apple in LA," said the actor upon promoting his original comic title "Cold Space." Jackson co-created the comic for BOOM! Studios alongside "Afro Samurai: Resurrection" writer, Eric Calderon. The comic was released in 2010 with Jackson's likeness being utilized for the main character Mulberry. The four-part miniseries had some solid reviews but, unfortunately, it did not result in Jackson creating more comic titles.
Keanu Reeves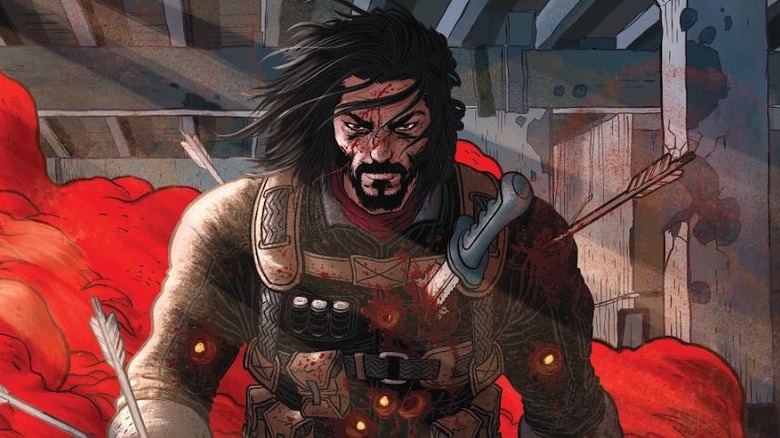 BOOM Studios
One of Hollywood's most beloved actors, Keanu Reeves has somehow avoided being entangled in the rise of the superhero genre over the past couple of decades, aside from his work in the lead role in "Constantine," a DC Comics title. Subsequently, Reeves has been closely linked to roles like Marvel's Ghost Rider and DC's Plastic Man, but neither has come to fruition. Well, it seems like Reeves got tired of waiting for calls and decided to launch his own comic series — and it's arguably the most successful title from this list of celebrity books.
Reeves alongside comic writer Matt Kindt and artist Ron Garney launched a successful Kickstarter campaign to launch their own comic title in 2020. By the end of 2021, "BRZRKR" #1 was the best-selling single issue since 2015's "Star Wars" #1. Quickly, Netflix snatched up the film rights for the project, intending to release both a live-action movie and a connected anime series with Reeves playing the lead role. And while every other celebrity-written comic on this list failed to achieve its respective movie goal, "BRZRKR" holds some of the best reviews, making it likely to push past its initial 12-issue run.