Gabriel Basso Hopes Peter Sutherland Dies At Some Point In The Night Agent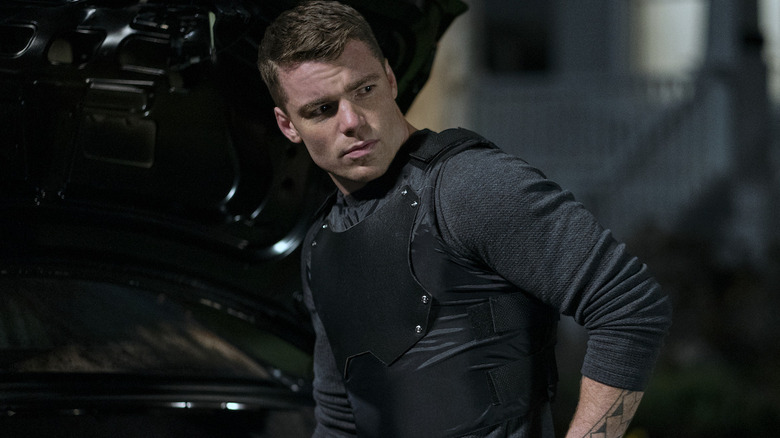 Netflix
Netflix's "The Night Agent" has entranced global audiences, with the series already making its way toward Netflix's list of 'most popular (English-language) series of all time,' thanks to a steadily increasing viewership. To take the 10th spot on the list, the show just needs to add 120 million more viewers. For a show that has amassed 385 million viewers in its first two weeks, this shouldn't prove difficult.
Gabriel Basso portrays Peter Sutherland, the FBI agent who gets embroiled in a series of conspiracies when he answers the secret phone line for undercover agents. After Rose Larkin (Luciane Buchanan) calls the line after directions from her aunt and uncle, Rose and Peter quickly realize that her aunt and uncle were undercover agents. After Peter helps Rose hide from the assassins that have killed her aunt and uncle and are after her, Peter becomes Rose's protector, determined to figure out what is going on.
While "The Night Agent" has already been renewed for a Season 2, Basso has already begun thinking about the fate of his character, telling Us Weekly, "I would want to die at some point just because it has to happen."
Peter won't be dying anytime soon if the show sustains its success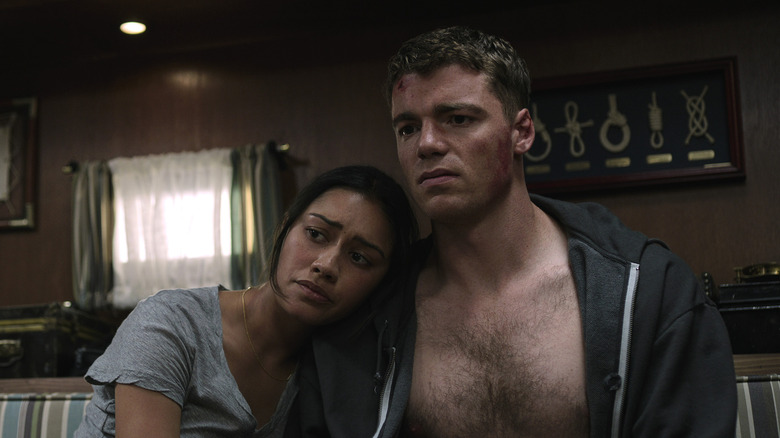 Netflix
Peter Sutherland survived many attempted murders in Season 1 of "The Night Agent," and with it quickly being renewed for a Season 2, we can expect the show to continue with what made it popular: intriguing conspiracies, bomb plots, and increasingly blurred lines over who's good and who's bad. But for Gabriel Basso, who portrays the do-gooder Sutherland, his personality and morals may eventually cause his own downfall.
"Peter has his values and his objective is sort of good put over the subjective good," he told Us Weekly. "And that sort of thinking, if he keeps that, he's not gonna stay alive and work in espionage and stuff. So I think it's a natural sort of arc for him to put himself in the crosshairs of somebody that thinks a lot like politicians think."
While the Netflix series was based on the novel by Matthew Quirk, it's unknown what direction Sutherland could take in the future, as the book isn't part of a series. Perhaps Quirk, after seeing the enthusiasm around "The Night Agent," will continue Sutherland's story, or perhaps Shawn Ryan, who adapted the story into a series, will continue with the FBI agent's story on his own. But if the success of the series tells us anything, it's that Peter Sutherland likely won't be dying anytime soon.