The Walking Dead's Sarah Wayne Callies Wept When She Was Cast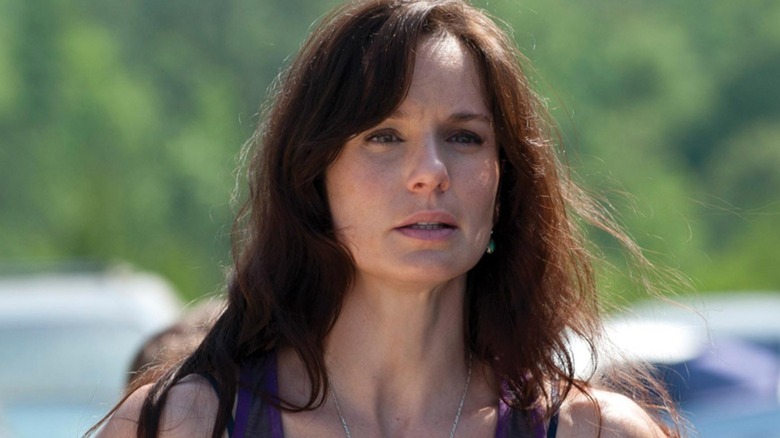 AMC
Rick Grimes (Andrew Lincoln) stands at the forefront of "The Walking Dead" for the bulk of its run, but he's only as strong as those around him. He has many allies during his tenure fighting the undead and the evil living, though few mean as much to him as his wife, Lori (Sarah Wayne Callies). From Season 1 up until she meets her heartbreaking end in Season 3, she does her best to help Rick in his efforts to provide for their family as well as their growing community of survivors in an increasingly dangerous world. 
Callies turned out to be an excellent fit for Lori, making her a character that "Walking Dead" viewers have yet to forget. One has to imagine that Callies herself will never forget the day she landed the role either, seeing as it moved her to tears. "i wept when i found out i'd been cast. it meant so much for me to work with gale anne hurd and frank darabont," she shared during a Reddit "Ask Me Anything" session. Callies cited Hurd and Darabont's storytelling abilities as the driving forces behind her wanting to work with them so badly.
As Callies went on to reveal, though, this excitement quickly dissipated in favor of another, far less comfortable feeling.
Once Callies read the Walking Dead script, she became physically ill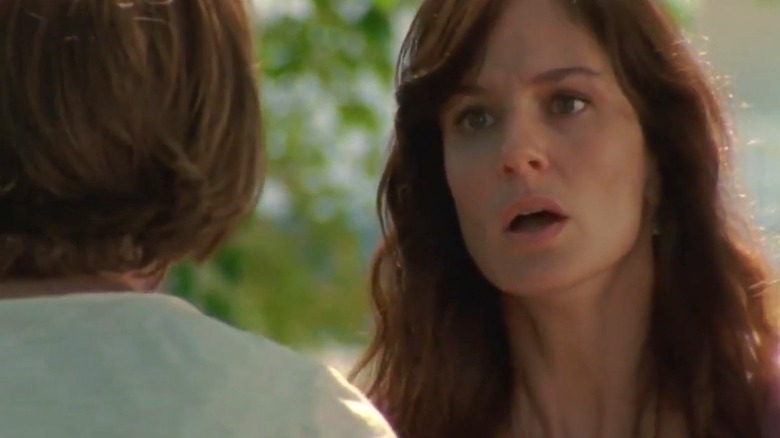 AMC
Looking back on her work as Lori Grimes, one would have to imagine that Sarah Wayne Callies was a "Walking Dead" fan going in. She was a standout on the series, displaying a strong understanding of the property's balance between drama and horror. As it turns out, that wasn't at all the case. The actor has admitted that she's not the biggest fan of horror or comics, and that was no different when she was cast on "The Walking Dead." In fact, upon reading her first script for the show, Callies was overcome with a feeling of sickness.
"When I read the first 'Walking Dead' script, I felt physically ill. I don't watch horror, and I don't really read comic books, so it was a very new world to me," Callies shared in an interview with Forbes, but this response did little to turn her away from the show. It actually made her want to delve deeper into the world of "The Walking Dead." Callies explained, "I figured that I had such a visceral reaction to it that it must mean that there was something important there for me to explore." With that, she became one of the key players in the series' early years.
Lori Grimes may not be a fan favorite, but Sarah Wayne Callies certainly deserves recognition for her efforts in the role. Despite a horrific reaction to the script, she stuck it out, collaborated with Frank Darabont (before he was dramatically fired from the show) and Gale Anne Hurd, and became a "Walking Dead" icon.